Yandex.Taxi operating illegally in Estonia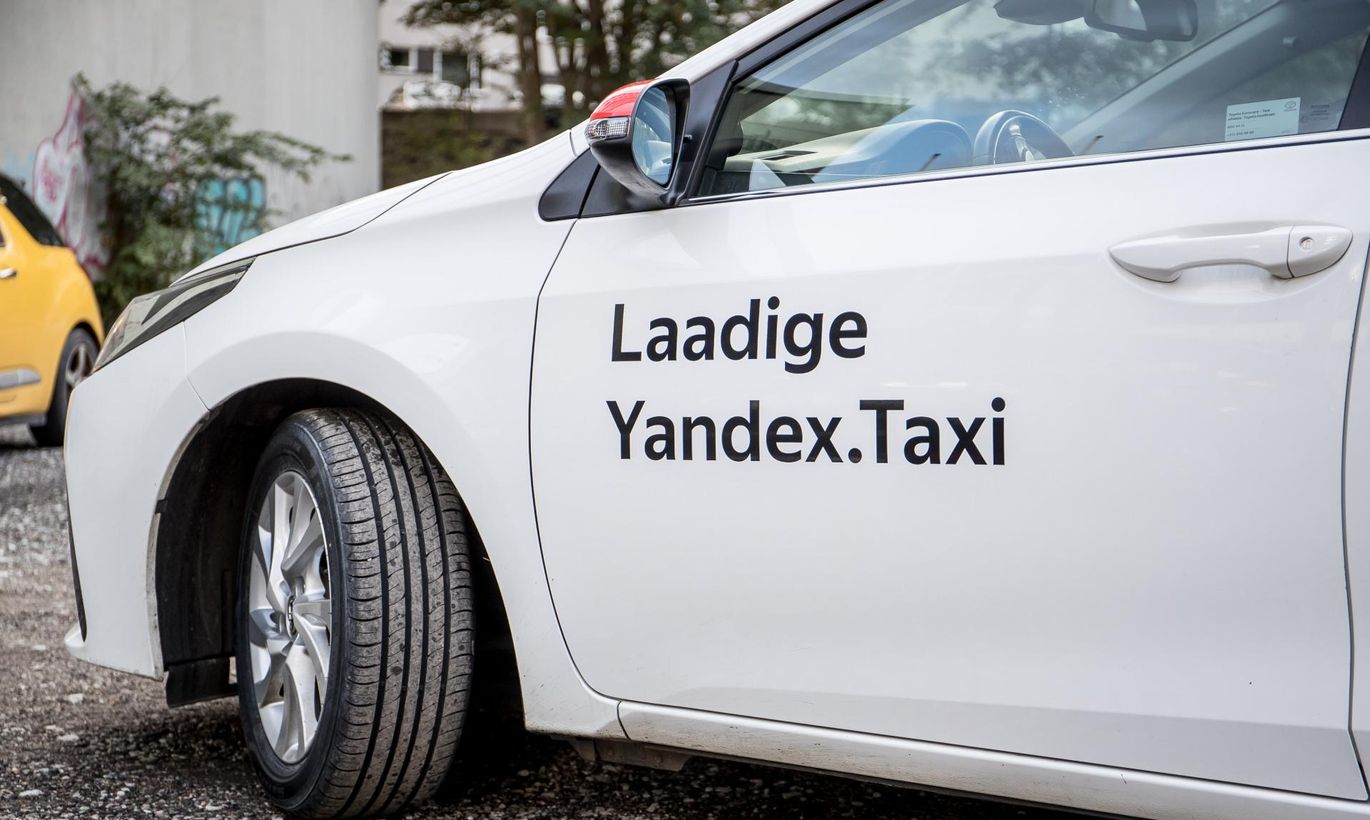 While Estonia's third largest ride hailing platform Yandex.Taxi started already on May 1, 2018, Estonian authorities have only now discovered the company lacks proper documentation in Estonia. Passenger transport service providers must have a taxi license in Estonia, irrespective of whether they are traditional taxi companies or so-called information age service providers.
Spokesperson for the Tallinn Municipal Police Meeli Hunt said that while Uued Teenused and Bolt Services EE that coordinate Uber and Bolt ride hailing drivers respectively have all the necessary licenses in Estonia, the municipal police have no information on Yandex.Taxi.
No taxes paid
Postimees' inquiries found that the reason Tallinn is in the dark regarding Yandex.Taxi is that the company not only lacks a taxi license in Estonia but also a legal body of any kind. This also means it pays no taxes in Estonia.
"Yandex.Taxi is an information society service offered by Yandex.Taxi BV that is registered in the Netherlands," the company's press department said in a comment. This means that the firm has no drivers or cars in Estonia and only operates through local partners or taxi fleets that in turn work with drivers.
"Our partners are obligated to observe Estonian laws, including paying local transport service taxes," Yandex said, seemingly washing its hands of the whole thing. However, those are half-truths.
Hindrek Allvee from the Ministry of Economic Affairs and Communications' roads and railroads department said that taxi services are regulated in the Public Transport Act, with so-called taxi apps subject to all relevant requirements. According to the law, taxi services are provided by the carrier or the body facilitating the transport service.
"The question of whether Yandex is just an information society services provider or also a transport company has been answered on the European level in the case of the European Court of Justice vs Uber where the latter was classified as a transport service provider. This also makes Yandex a transport service. Because taxi services are counted among transport services in Estonia, so-called app taxis are subject to the same requirements," Allvee found.
The Public Transport Act is explicit in that taxi service providers must have an activity license. The carrier is furthermore obligated to ensure availability of certain information to the client before they call a cab.
Conclusion: Yandex is a transport service provider and must have a corresponding permit but lacks one in Estonia. Offering taxi services without a license is prohibited, meaning that Yandex.Taxi is operating illegally in Estonia.
A number of other problems
"The law makes provisions for taxi services operators for good reason, so there would be someone to take responsibility for the service. This means that operators must ensure taxi services they facilitate meet all the necessary requirements," Allvee said.
Looking at trademarks, the business register makes no mention of Yandex either in terms of activity licenses or taxi and service provider cards. It turned out that the Yandex trademark is used by Takso Äpp OÜ and Taxitime OÜ. The trademark is also employed by Frey Veod OÜ that has a valid license and nine service provider cards. None have any ties to Yandex.Taxi BV.
It turned out yesterday that Yandex.Taxi is also in violation of the Public Transport Act when it comes to informing clients. Taxi apps must ensure that the passenger can see the driver's first and last name, photograph and service provider card number using the application. Yandex fails to show the driver's picture for the duration of the trip that makes it possible for third persons to offer the service using someone else's account
The Estonian Internal Security Service has urged people to keep in mind when using Yandex.Taxi that information collected through the app will be stored on Russian servers. "Russia does not observe European Union data protection requirements and principles," ISS bureau chief Andres Kahar has previously told Postimees.