State to regulate electric scooters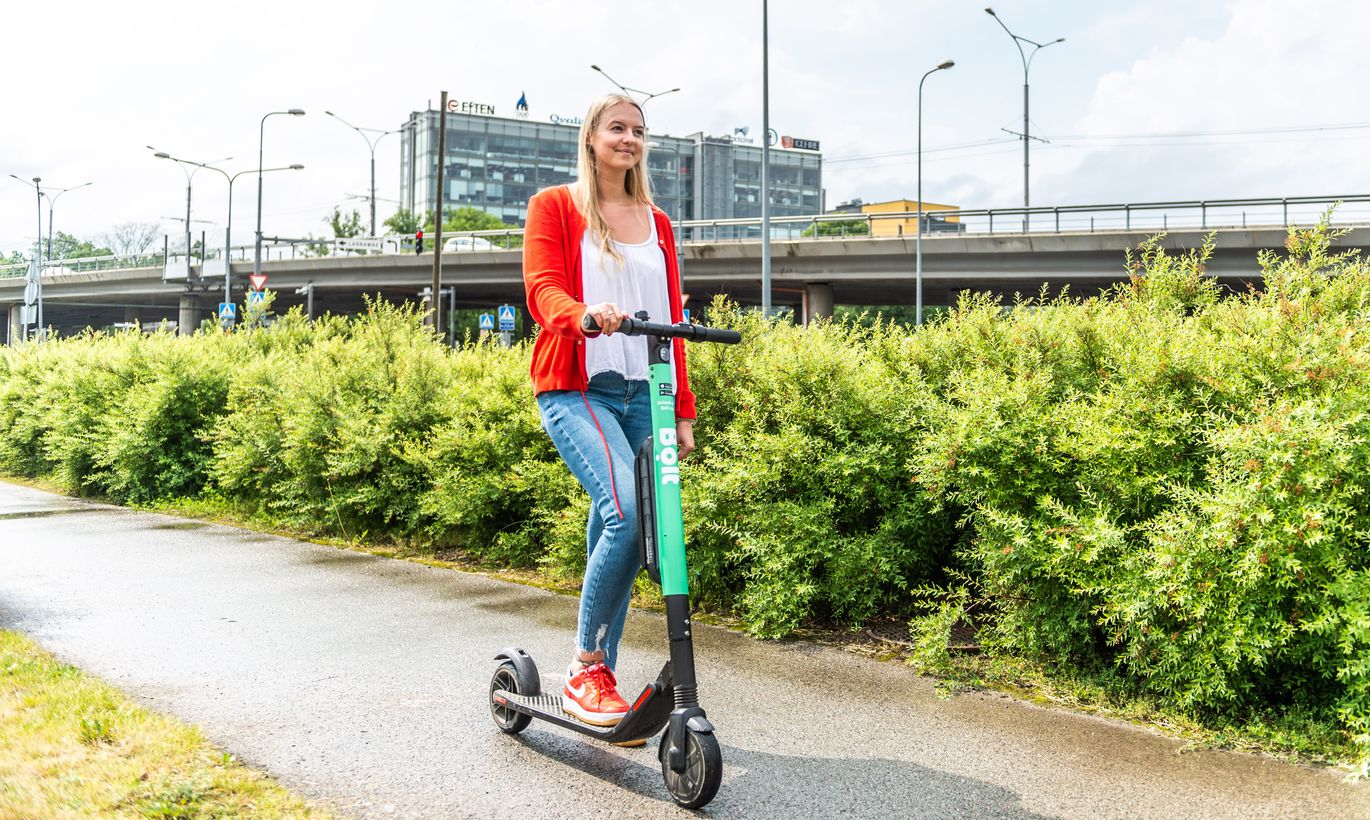 Electric scooters are on their way to being included in the Traffic Act following initiative from the Ministry of Economic Affairs and Communications. The new rules should take effect in July.
Electric scooters have so far been classified as technical aids for pedestrians that can be used on the sidewalk. While electric scooters could be seen whizzing past pedestrians, often going 25 kilometers per hour last summer, that might not be safe.
"Electric scooters appeared quite unexpectedly last summer," Minister of Economic Affairs and Infrastructure Taavi Aas said. Even though people were generally sensible when using scooters, Aas believes including the new vehicles in the Traffic Act would help boost traffic safety. "We need to be prepared for their number growing with each year, which is something all road users must keep in mind," the minister said.
The ministry made a proposal at the government's Traffic Committee meeting yesterday to add "light mobility vehicles" as a new category that would cover both electric scooters and self-balancing transport devices.
Pedestrian speeds
A light mobility vehicle is defined as a transport device meant to carry as single person that has no seat, uses electric propulsion and has a maximum power output of 1 kilowatt and maximum speed of 25 kilometers per hour. In addition to the sidewalk, light mobility vehicles could also use bike paths and even roadways, riding close to the right side of the road or on the shoulder, when no other road is available or when using them is difficult due to their condition or traffic situation.
The bill would obligate users to match pedestrians' walking speed when close to them on the sidewalk and when crossing roads. Should a person using a light mobility vehicle collide with a pedestrian, the former is held responsible.
The ministry would also introduce user requirements that would be similar to those in place for bicycles. Users 10-15 years of age would need a bicycle license to operate light mobility vehicles and would be allowed to use roadways independently starting from the age of 10. A user under 16 years of age would have to wear a helmet when operating a light mobility vehicle. As is the case with all vehicles, a light mobility vehicle could not be operated in a state of intoxication.
Season to start when warm weather settles in
The popularity of electric scooters in Tallinn last summer was owed largely to Bolt and Citybee offering easy rentals. There is no reason to believe this year will be any different. The actual start of the season will depend on the weather. Press representative for Bolt Jaan Lašmanov said that before scooter rentals can return, the weather needs to be warm throughout the day. There can be no night frost, black ice or snow to hinder users.
Lašmanov said that while Bolt scooters are limited to a sensible speed, electric scooters in private use are the owner's responsibility. "Having a common set of rules for everyone is preferable," he said.