Helme and Seeder accuse Madise of bias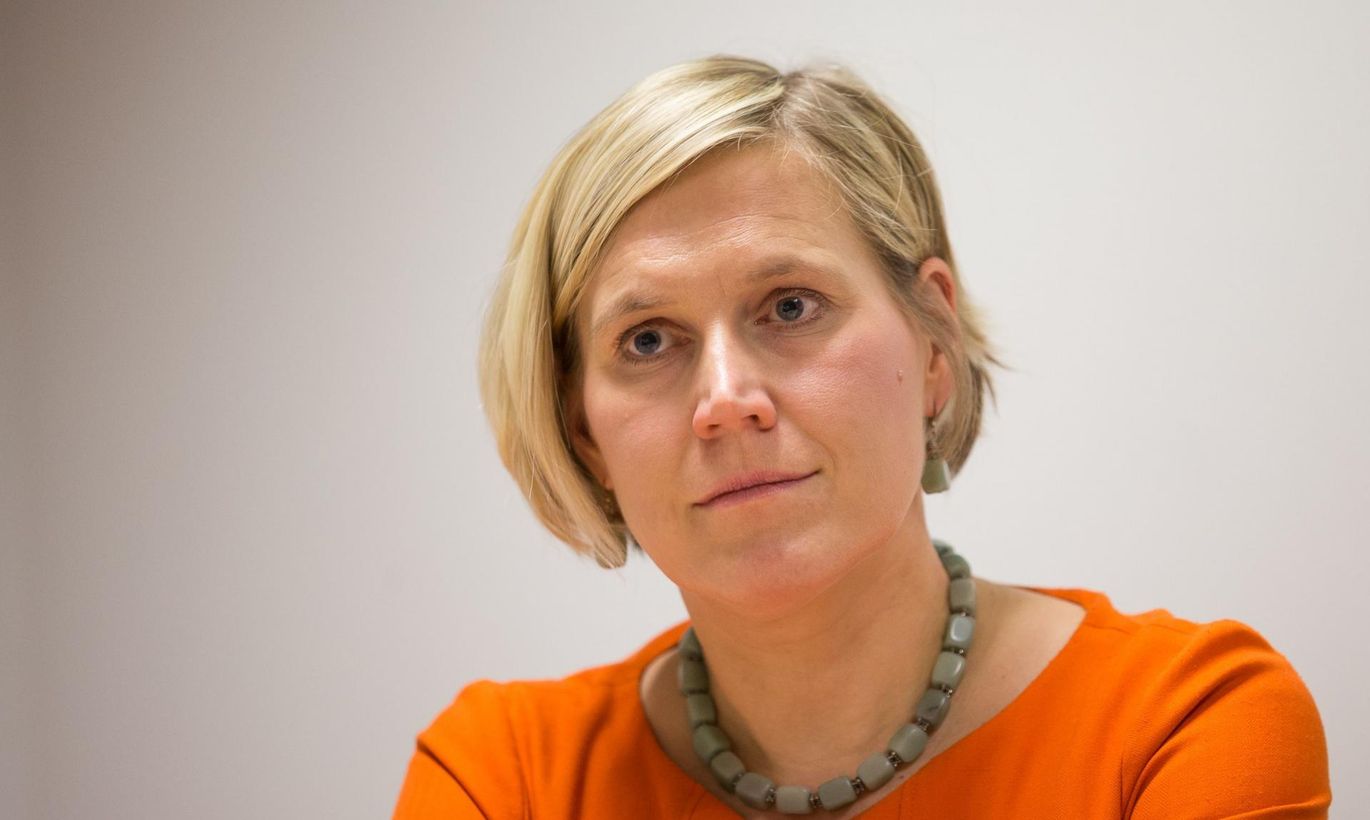 Chancellor of Justice Ülle Madise sent Riigikogu Finance Committee chairman Aivar Kokk (Isamaa) a letter pointing to constitutional conflicts in the pension reform and including several proposals of how to bring the reform into conformity on Wednesday.
For example, Madise recommends only allowing people to withdraw money they have paid into their second pillar of pension and holding back the state's contribution. Another proposal would give people the chance to stop making payments into the second pillar, with assets left in the fund to be paid out upon retirement.
The letter brought the justice chancellor fire and brimstone from Minister of the Interior Mart Helme (EKRE) on Thursday. Helme found that Madise is engaging in politics when pointing out questionable aspects of the reform plan. "I find that the justice chancellor is engaging in politics, it is a political decision, supporting certain financial circles, certain interest groups using legal instruments, which is neither the right nor the commission of the chancellor of justice," he said, adding that he is very critical of Madise's actions.
Ülle Madise described Helme's accusations as out of line because her office is politically independent. "As I pledged in my oath of office, I am and will remain politically impartial. While politicians might not like some legal conclusions, it does nothing to stop be from doing my job," Madise explained.
The justice chancellor said that the final decision in this matter will be made by the Supreme Court if necessary. "Hitting me with a serious public accusation for honoring my oath and promise to the Riigikogu to report constitutional issues is inappropriate," the justice chancellor found.
Chairman of the coalition Isamaa party Helir-Valdor Seeder finds that while sending a letter to the Riigikogu Finance Committee is nothing out of the ordinary, the contents of the letter see the justice chancellor go beyond her commission. "The contents are unfortunately largely political," Seeder said. He finds that Madise has not limited herself to a legal analysis and proposals but has also expressed her personal political convictions and preferences. "And that is going beyond the commission of the chancellor of justice," he said.
Chairman of the Riigikogu Finance Committee Aivar Kokk (Isamaa) said there is nothing wrong with Madise's letter. "We could say that there are as many options as there are lawyers," Kokk said. He added that Madise was not up to speed on latest developments as amendments were introduced to the bill on Tuesday. "We have added proposals by entrepreneurs, fund managers, people and pension centers to the bill," he explained.
Deputy chair of the committee Maris Lauri (opposition Reform Party) described Madise's letter as neutral in its arguments. Lauri perceives as the justice chancellor's only mistake not waiting for a letter from the committee chair and proceeding to write an analysis of what she perceives as problematic aspects with the reform following her own initiative. "The defenders of this bill have no arguments, so they go after the person," Lauri explained.