Center ousts itself in Tartu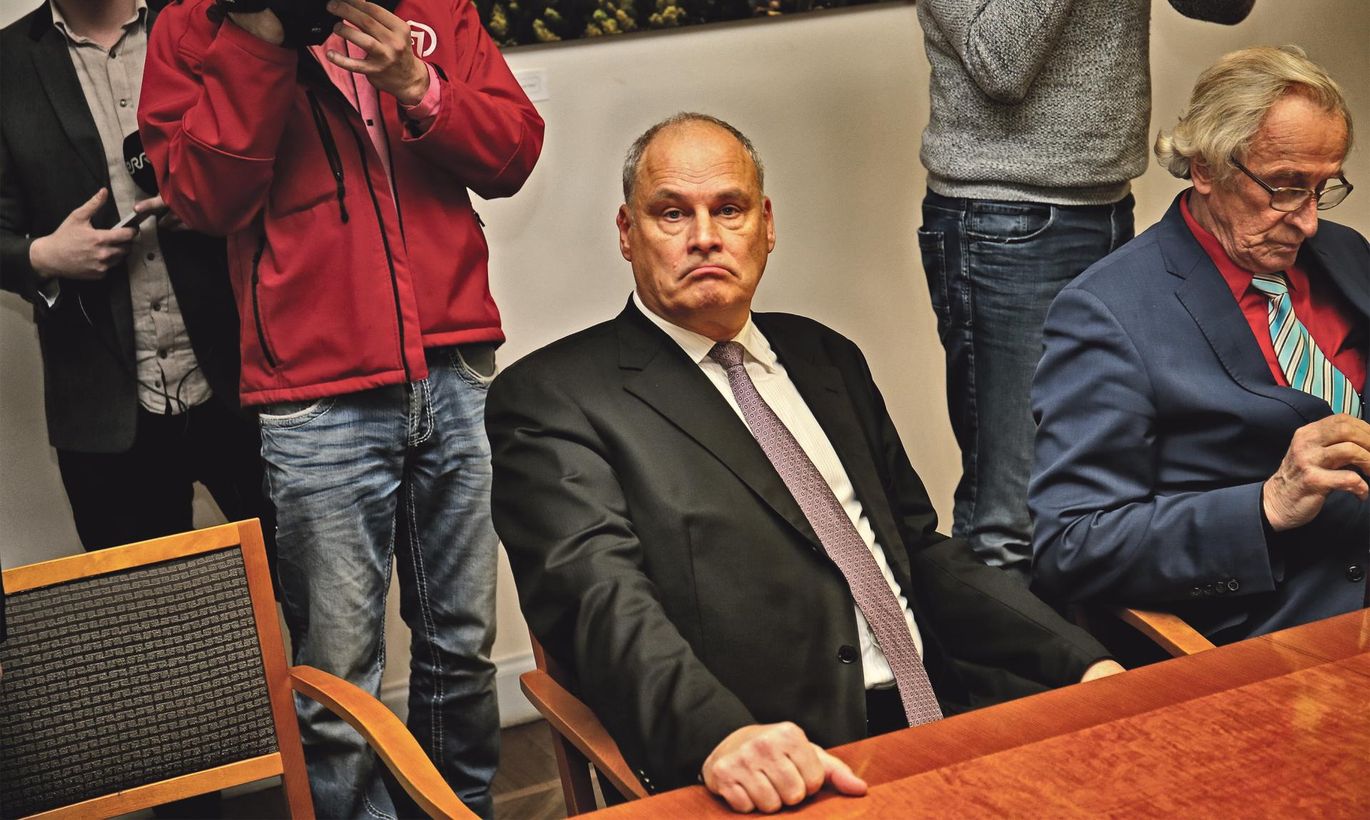 The Tartu branch of the Reform Party decided yesterday not to participate in solving its coalition partner the Center Party's in-house crisis. This means that Center is out, and Reform will form a new coalition with the Social Democratic Party (SDE) in Estonia's second largest city.
Tartu reformists arrived at the decision after a meeting yesterday, even though the option had been considered for some time. The key to finding a solution initially rested with the Center Party that evicted Tartu Deputy Mayor Monica Rand, following pressure from regional chair Jaan Toots, so a motion of no confidence could be brought against her with the help of Reform Party votes. However, Reform found unacceptable Toots' candidate for deputy mayor Aleksandr Širokov. Toots refused to offer a different candidate or take Mayor Urmas Klaas up on his offer of serving as deputy mayor himself.
Toots proposed an alternative solution yesterday. Because Center, that has seven seats in the Tartu city council, elected a new regional board, the Reform Party with its 20 seats in the council should also resign. To start the coalition of the two parties from a clean slate. "This [coalition] was formed by the previous board and has all of these woes and pains built in," Toots said.
Urmas Klaas said that he did receive such a proposal. "Toots made a proposal for the entire city government to resign to conclude this coalition and for us to relaunch coalition talks with Center and sign a new coalition agreement during the 11 o'clock meeting," the mayor said. "Another option was to launch talks for a coalition with more participants, but we find that we want to pursue cooperation based on mutual values. Continued confusion in a situation where today showed once again that there is no unity in the Center Party is in no one's interests."
Klaas said that the status quo is not in Tartu's best interests. "The Reform Party prioritizes addressing municipal matters, not trying to solve its coalition partner's infighting. We have pursued good cooperation with Center in the city council before, but the way they do things has changed recently," Klaas noted.
In addition to suggesting Klaas should resign, Toots threw another curveball yesterday when he claimed he has never sought a no-confidence motion against Monica Rand. Klaas said that expressing loss of confidence in Rand has been discussed on several occasions, while Toots told journalists something else entirely.
"I have never said we will bring a motion of no confidence. We said that she is unsuitable and must resign. When she refused, she was evicted from the party. We have never said we will seek a no-confidence motion, not once," Toots remained adamant, even though this raises the question of why it was necessary to throw Rand out of the Center Party in the first place.
Whatever the case, the chain of events released by Toots has led to a situation where the Center Party finds itself in the opposition in Tartu. The Social Democratic Party will replace them in a coalition with Reform.
Head of SDE's Tartu region Heljo Pikhof described Center's conduct as a complete fiasco. "I would never have thought that a party that has asked a member to move to another city to serve as deputy mayor would seek a no-confidence vote against them and eventually evict them from its ranks," Pikhof said. She added that Toots could easily have worked with Rand.
That option no longer exists. It is likely that Tartu city council chair Aadu Must, one of the key figures of Center's Tartu drama, will resign on Thursday. Deputy Mayor Madis Lepajõe will also resign in the near future.
What will become of Rand?
Things are more complicated when it comes to Monica Rand. She has been evicted from Center and could theoretically continue as deputy mayor. She will likely not resign herself as it would leave her without compensation she would be entitled to in case of a successful no-confidence motion against her. SDE is split over whether Rand should be removed or not, meaning it's possible she will stay on as deputy mayor.
The likeliest candidate for city council chairman is Lemmit Kaplinski. Gea Kangilaski will become Tartu's second deputy mayor and should Monica Rand leave, her position will go to Meelis Luht.
An even bigger question mark hangs over Jaan Toots. His attempt at reshuffling deputy mayors has resulted in Center losing power in Tartu. The question is whether the party's Tartu branch can be run by someone whose actions have consigned Center to the opposition. On the other hand, Toots was elected only recently and choosing a new regional head would be a hassle.
The development comes as a blow for party chairman and Prime Minister Jüri Ratas who visited Tartu to try and solve problems late last year. He returned to Tallinn knowing Rand would not continue as deputy mayor in 2020. The fact Rand didn't resign means that Ratas failed to find a solution. While in power on Toompea Hill, Center has now lost its faction in Narva that is crucial from the point of view of looming local elections and fallen into the opposition in Tartu.