Future of Harju County in trams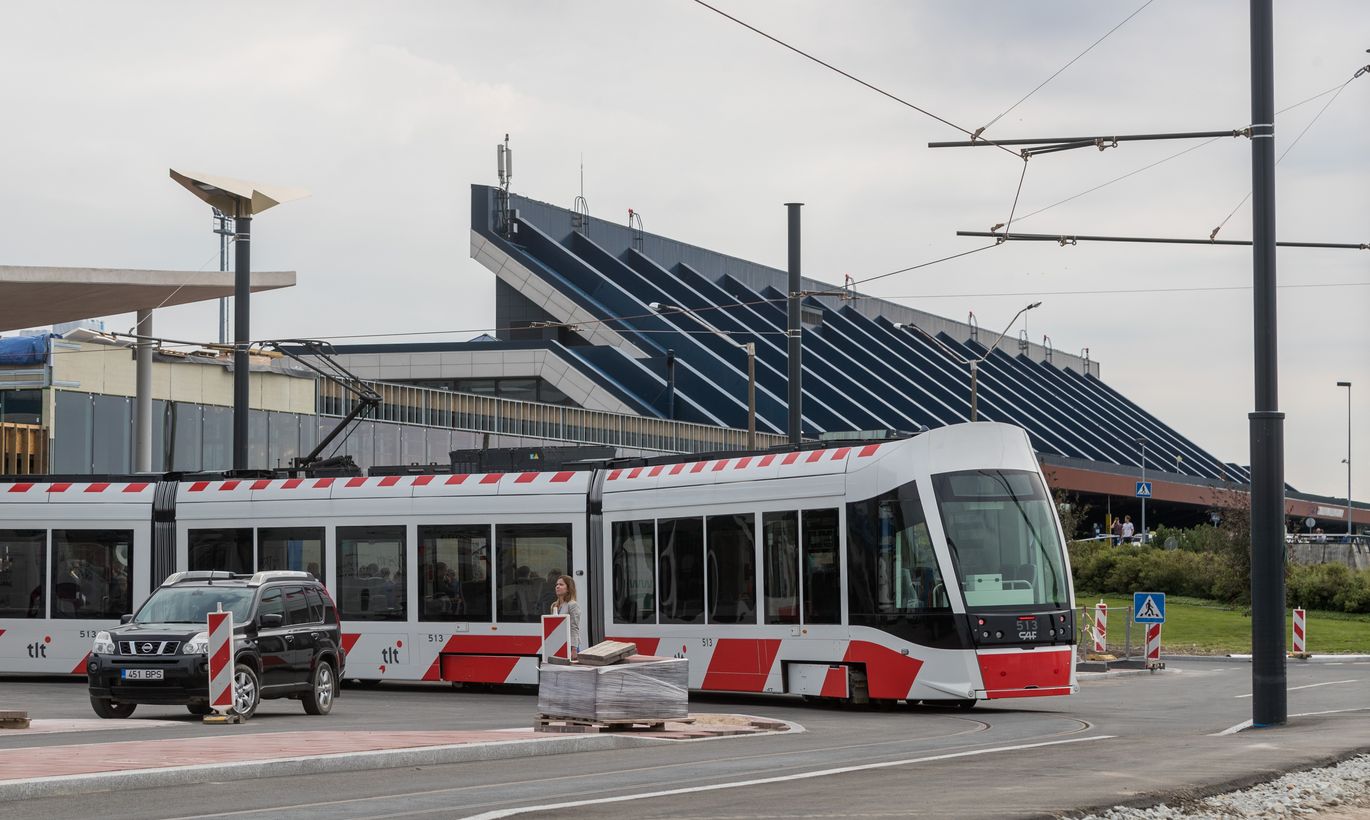 For people to be able to move around in and between Tallinn and the neighboring municipalities faster, more conveniently and in an ecologically friendly manner, the city should construct new tram lines and make better use of the railroad, a thorough survey from last year convincingly shows.
Project lead for the Tallinn and Harju County light rail transit feasibility and cost-benefit study Hannes Luts presented the results of the analysis at the Ministry of Economic Affairs and Communications yesterday, according to which developing tram and train traffic is the best way to reduce people's dependence on cars and contribute to a more human-friendly transport environment.
"Transport is the only sector in Europe the carbon emissions of which have been growing fast over the past decades. One measure with which to alleviate it would be developing attractive light rail transport," Luts found.
He explained that the study treats with three main scenarios based on the sustainable urban mobility development plan for the Tallinn area from where it gets a part of its data.
The first scenario of maintaining the status quo would mean continued road construction to make roads wider and little attention paid to public transport.
The second scenario is dubbed "Tallinn+" and while it includes public transit development, road construction would continue. "That would clearly be more expensive than the third option called "Tallinn++" in which road construction is not a priority anymore, with greater emphasis placed on developing and supporting public transport," Luts said.
The expert added that the analysis does not provide an answer to the question of whether free or paid public transport should be preferred. The model used for the analysis was too sensitive for additional questions to be attached to it, while free public transit is a political choice above all.
A quarter of drivers to take the tram
Luts highlighted the indicator of a modal shift in the study, or the potential number of drivers who would be willing to take the tram instead if new lines were to be constructed. The analysis found that at best, 23 percent of people who drive today would be willing to consider new tram lines as an alternative.
Developing the tram network would definitely help Estonia move closer to hitting its climate targets.
"The measure would reduce carbon emissions by around 9 percent by 2030. If we do nothing and carry on as we have, carbon emissions could grow by around 11 percent," Luts said.
The main conclusion of the study, according to Luts, is that the "Tallinn++" scenario of constructing new tram lines and abandoning car-centered city planning was found to be the most effective in socioeconomic terms.
"This means that measures to support public transport are very important. We can build tram lines, but it will be of no use without relevant tax policy, planning. It must be possible for people to reach the tram stop conveniently," Luts explained.
The tram proved to be the most effective solution because while constructing tram lines is expensive, operating trams is much cheaper than operating buses or other types of public transport vehicles. Electricity is cheaper than biogas.
Kristiine at the heart of Tallinn
The analysis also showed that trains are even more cost-effective than trams.
"The most interesting thing we found is that considerably more extensive use of existing railroads would be the most effective solution by far. For example, the Baltic Station – Vesse and Baltic Station – Ülemiste lines. We have the railroad, but it's not seeing enough use. Tallinn trains are the fastest mode of urban transport we have anywhere, with an average speed of 40 kilometers per hour. Of course, other railroad lines have similar potential. We can say without any further studies that train traffic on the Pääsküla line will become considerable busier in the near future. The role of trains could be further boosted by having a common public transport ticket system," Luts said.
Looking at potential future connections, the study found trains between the Baltic Station and the Vesse stop to be the most effective, followed by the Laagna Road tram in second place and the Mustamäe-Õismäe tram line in third. Next were tram lines to Sõle Street, Õismäe-Tabasalu and Viimsi.
"The Sõle Street connection, linking North Tallinn to Kristiine with a tram line, is perhaps a little unexpected. Talking about the entire public transit network, the role of the Kristiine district cannot be overestimated. It is a natural public transit hub and because a railroad line sporting great potential passes through there, it is clear it would need a grand terminal for trains and other modes of public transport. Our model paints it as the busiest transit hub in Tallinn," Luts explained.
Minister of Economic Affairs and Infrastructure Taavi Aas said that the potential and future of tram traffic for the Greater Tallinn area has not been analyzed in such detail before. "We now have a very good base document our local governments and the ministry can rely on when drawing up plans," Aas said.
He added, however, that he cannot agree with everything the final report concludes.
"First of all, regarding statistics that use of public transport is waning. That largely depends on the type of statistics we are looking at. But it is surely the aim of every city to reduce the number of cars and favor public transport. And, of course, it is also the aim of this analysis," the minister said.
Aas was reluctant to talk about taxing cars. "There is no political consensus today when it comes to taxing drivers. The world is moving toward greener transport, including greener cars. Taxation happens the other way around – by introducing incentives for greener transport," Aas said.
Both Aas and Mayor of Tallinn Mihhail Kõlvart found that while the €120,000 study provides the city with necessary knowledge, its proposed solutions will not be immediately put into practice and analysis will continue.