Kaljulaid takes key position in SDE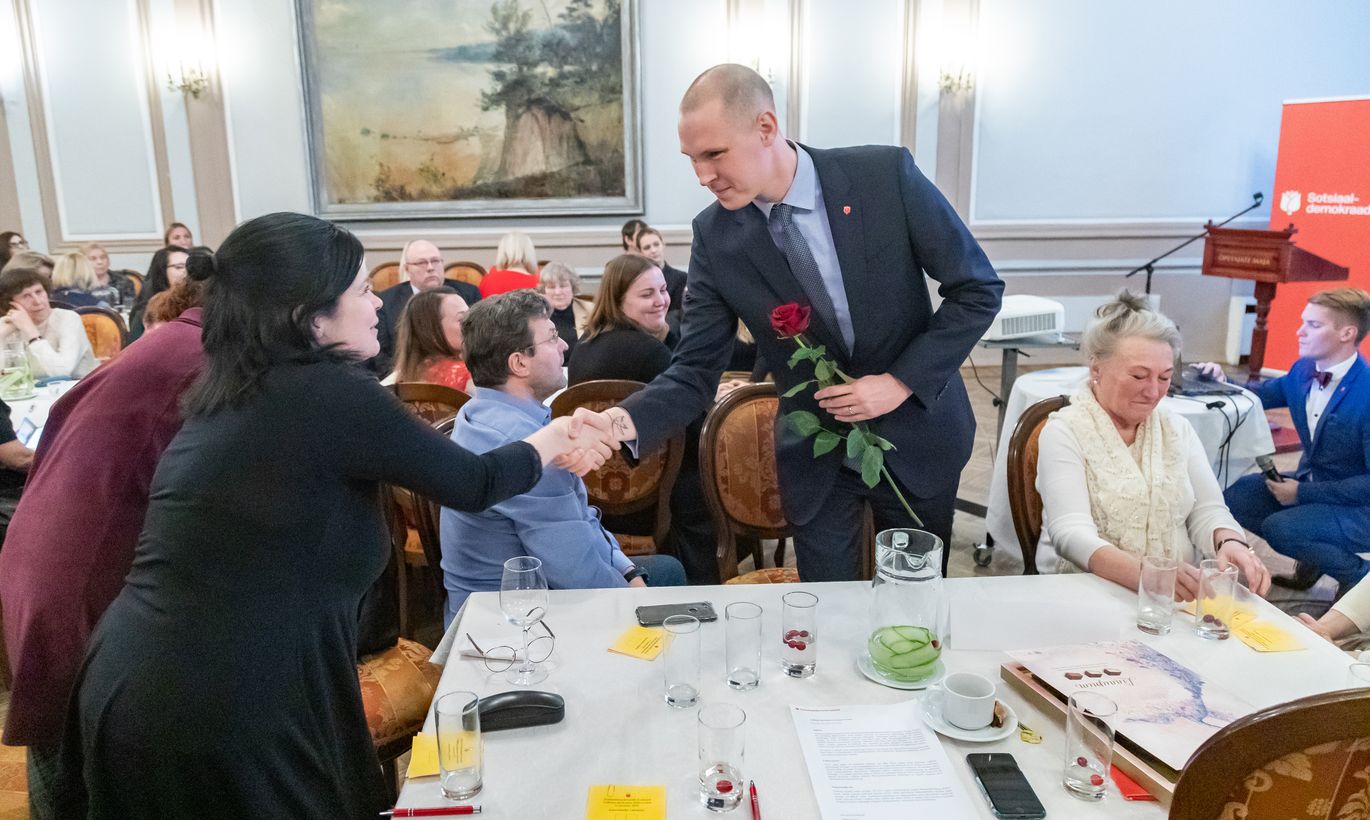 Raimond Kaljulaid, who joined the Social Democrat Party (SDE) just two months ago, was elected head of the party in Tallinn yesterday, receiving 98 votes to opposing candidate Karin Paulus' 25 and securing a key position before the 2021 local government council elections.
Kaljulaid will be in charge of the party's local elections campaign in Estonia's largest electoral district. SDE will be competing against Kaljulaid's former Center Party and the Reform Party in the capital.
Because local elections revolve around mayoral candidates, regional leaders often become parties' candidates for mayor which development is also held likely in Kaljulaid's case.
Kaljulaid's victory did not take political experts by surprise as he had the support of outgoing regional chairman Rainer Vakra, MP Jaak Juske, former SDE chair Sven Mikser and city council member Anto Liivat who praised Kaljulaid's hardworking character and campaign skills in a letter sent to regional members.
When he announced his bid for regional chair, Kaljulaid described as his priority preparing for the local elections in 2021. SDE is betting on Kaljulaid's skill set and his past as a vote magnet after the young politician took over 20,000 votes running as an independent in European Parliament elections. That said, voters' reaction after Kaljulaid spent the past 18 years as a member of the Center Party remains largely untested.
The stakes are high in the Tallinn city council. Edgar Savisaar leaving active politics has left Center's hegemony in the capital on thin ice and 2021 elections could bring the possibility of a coalition.
"The Center Party has had the absolute majority in Tallinn since 2005. We have a realistic chance of denying them that majority at the next elections, which is clearly SDE's aim," party leader Indrek Saar said yesterday.
The social democrats will have to convince voters that the party can effect change in the city council and bring excitement to the mayoral race after losing seats on Toompea Hill coming out of the previous Riigikogu elections.
The Reform Party elected Kristen Michal to serve as its Tallinn chair and candidate for mayor in December. It is likely that Center will stick with Mayor Mihhail Kõlvart.
While SDE is also set to elect a new chairman in October of next year, members of the party who spoke to Postimees held it unlikely Kaljulaid could be as successful there.
"He is a good man, but he still needs to prove himself in the party," said SDE member Lauri Läänemets. "If the elections go well in Tallinn, we can take it from there," he added.
Raimond Kaljulaid suggested he has a long-term plan for the party yesterday when he said that SDE could become the most popular force in Tallinn by the time of the 2025 locals.
"I see no reason why that couldn't happen," he said.