Volunteer: Something told me I would find her today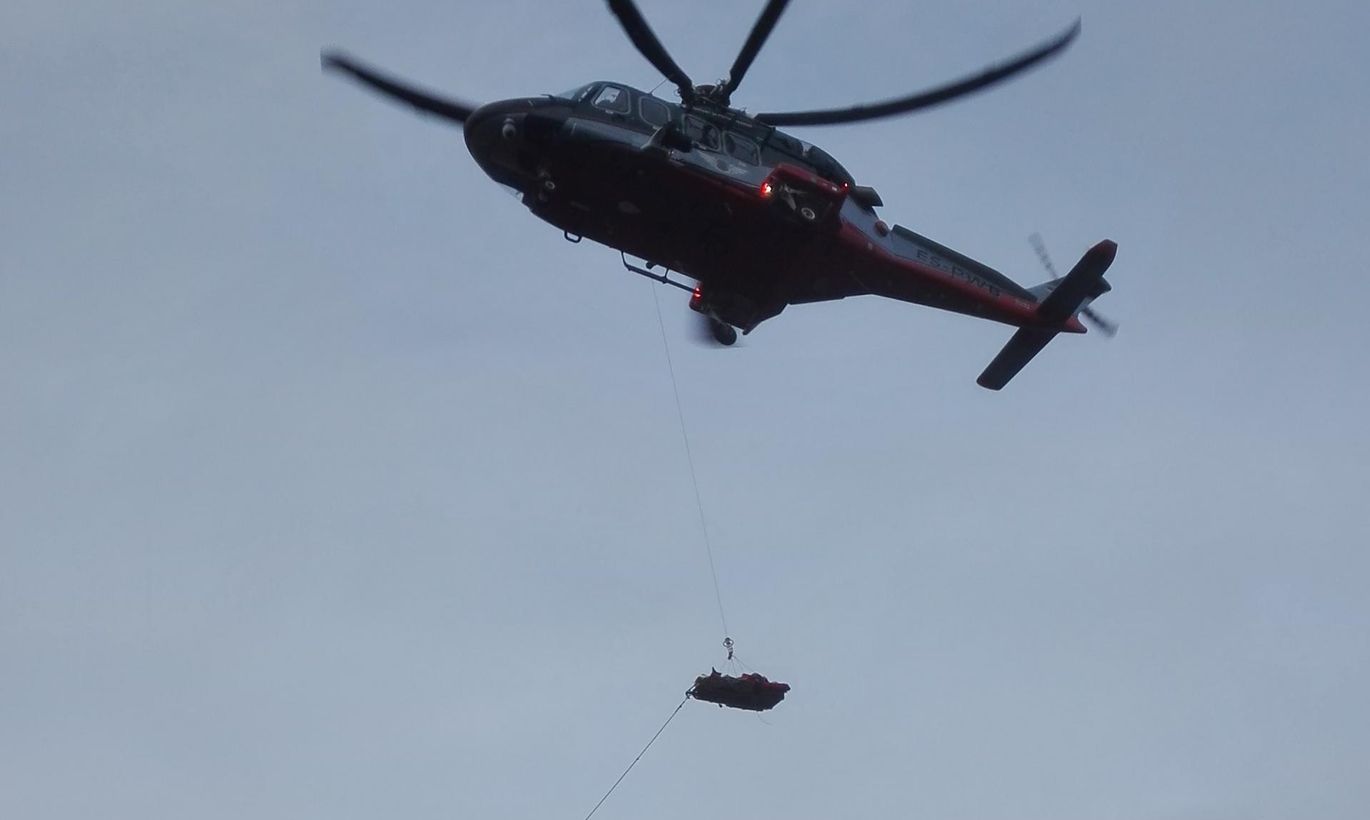 Volunteers who found a young woman who went missing in Tallinn's Nõmme district almost a week ago describe it as a Christmas miracle and a feeling that cannot be put into words.
Heino Juurikas (41) and Kerstin Serman (23) are volunteers of the OPEROG search group that is tied to the Kadunud (Lost) foundation. OPEROG often helps the police search for missing persons.
Cärolin Leht (23), after being missing for almost a week, hears Juurikas and Serman call out and answers: "Yes, I'm here! I'm stuck here!" Leht is found on a tiny snow-covered island on the Pääsküla River. The only thing connecting her to the rest of the world is a fallen tree trunk. But she is spent. It is Second Christmas Day and Cärolin has been alone in the wilderness for several days.
However, she has enough strength left to call out when she hears rustling caused by Juurikas and Serman moving through the undergrowth. The volunteers find Leht by following her voice. It is around 9.40 a.m. She is suffering from hypothermia, sitting on the ground. It is cold. Juurikas and Serman are delighted to find that Cärolin has not suffered serious injuries, considering where they found her and how long she had been missing.
They give the girl everything they have on.
Cärolin is handed Serman's sweater. She had wrapped her hooded jacket around her legs after she removed her socks – the young woman was wearing a pair of Crocks when she went missing. Juurikas wraps his jacket around Cärolin's and is left wearing only a T-shirt.
"She was desperately thirsty," Juurikas recalls. "Luckily, Kerstin had a bottle of water and a muesli bar with her that Cärolin ate."
Indescribable feeling
Juurikas first calls the Rescue Board to report that the young woman has been found. The operator wants to make sure they are talking about the same person. Juurikas stands his ground.
Next up is Cärolin Leht's mother. "She was shocked. She did not believe us and wanted proof. No one believes a person can survive this long, especially in winter weather. She wanted a word, but Cärolin was not up to it," Juurikas says.
What emotions wash over the volunteers when the realization hits that they've found Leht alive?
"We hugged each other, and I don't even know Kerstin. We shed a tear. I'll be honest, you cannot feel what we felt unless you go through something like that yourself. It is such an invincible feeling. It cannot be put into words and it is a Christmas miracle. Or who knows whose," Juurikas describes.
Serman, for whom this was the first time out searching for a missing person, also describes the feeling as extraordinary. "It is incredible we found her like that." She adds that something told her she would find Leht that morning.
Could have spent days on the island
Coincidence also had a hand in finding Cärolin Leht. Juurikas and Serman had searched the area near the Pääsküla Recycling Center on the opposite bank of the river on the previous day. He admits they had to be 100 meters from Leht at one point. "It is not a long way, she could have called out and perhaps we would have found her. But it is possible she was asleep at the time. She said it is possible she spent several days on the island," Juurikas says.
The search party finally reached the other bank of the river on the next day and drew near to the island. "It is not somewhere a person would go without a reason," Juurikas says.
Just how long Leht spent on the island and why she ended up there in the first place will become clear in the course of a police investigation.
The young woman was airlifted to the North Estonia Medical Center after a two-hour rescue operation. The Rescue Board and paramedics were dispatched to the scene.
The search for Cärolin Leht involved over 200 OPEROG volunteers who also worked during the holidays.