Elron CEO has bad news for coach operators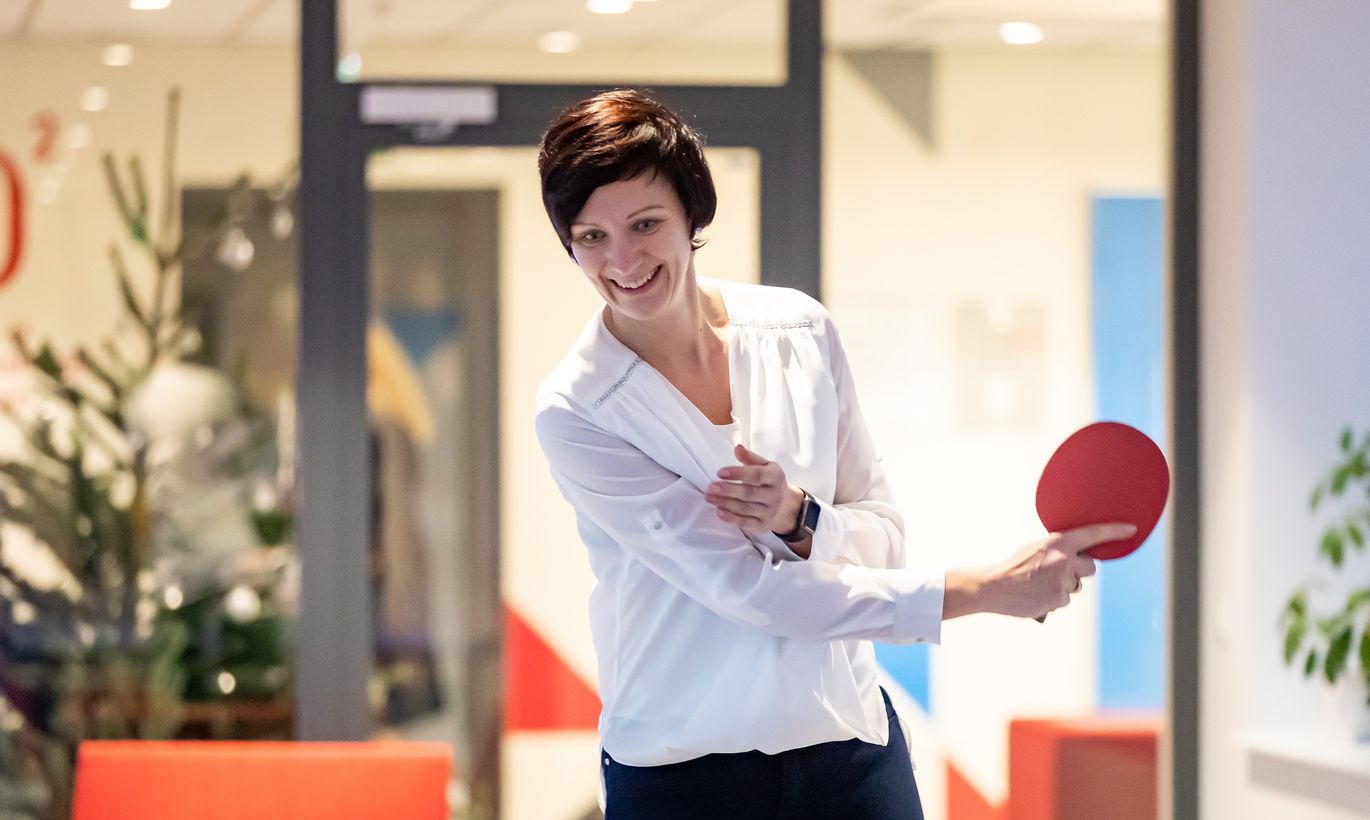 Merike Saks, who left the post of secretary general of the Ministry of Economic Affairs and Communications to become CEO of Elron, says that while ripping up Estonian railroads was seriously considered at one time, the country is now moving in the opposite direction. Passenger rail traffic is supported by the global trend of tougher climate and environmental requirements and young people's reluctance to owning a car.
Elron opened its new Tallinn-Turba line on Sunday. Is it a purely political project or will there be passengers?
We believe there will be passengers. Our experience suggests that laying down tracks is enough to get people to take the train. Supply creates demand. As far as I'm concerned, we could have trains going to Haapsalu or even Rohuküla. I'm not joking.
Environmental topics are crucial in the transport sector, meaning that trains and trams are here to stay. If a Haapsalu railroad was considered an overinvestment at first, it shines in a different light today because of environmental targets.
You worked as the secretary general of the economy ministry for a long time before moving to Elron. What is your opinion of the removal of Ministry of Rural Affairs' secretary general Illar Lemetti? Would you have done what he did in going against his minister?
It is very difficult to say. One would need to know the details first. But the whole incident is troubling. With every government, I have had the feeling that things cannot get any worse, while they always do in the end – there is always a surprise in store or a box we haven't opened before.
I believe Lemetti's case is unprecedented – it is the first time something like this has happened during my career. It doesn't matter whether you're an executive working for a private company or a ministry – you need a clear set of principles and cannot tolerate illegal behavior.
What is the balance of power between a secretary general and a minister? Is it possible to cooperate in the conditions of an icy personal relationship?
It would be extremely difficult. A secretary general needs to work very closely with the minister. It is double management: the secretary general manages officials' work, while the minister executes policy. There needs to be a compromise between the two. The entire ministry suffers when this duo is out of sync.
Are you glad to have left the ministry or would you like to go back?
I don't think along those lines. I'm glad for Elron. If I could only sample different topics at the ministry – ranging from energy to the domestic market – I can do one thing at Elron. I also like the fact I can control more things directly, without having to coordinate everything.
You have worked for Elron for a year. What do you consider your greatest achievement?
That we will soon be announcing a procurement for new trains. (The state will buy Elron four hybrid and two electric trains for up to €60 million – ed.). We sorely need them as our current fleet is at maximum capacity. Passengers are disgruntled because trains are packed full.
The new trains would travel between Tallinn and Tartu at first. We ordered long-distance trains that have more comfortable seats, a coffee machine and snacks. Passengers tend to criticize our hard seats. (Laughs.)
The arrival of the new trains depends largely on when Estonian Railways will be able to electrify the lines. Current plans set the deadline for 2024 at the latest. There is no sense in bringing the trains over before that.
Elron's problem seems to be that trains are packed on some lines while others only have a few passengers. Is that the case?
It rather depends on time of day. Rush hours are the busiest. One option would be to have fast trains that skip stops, but we cannot afford to do that because passenger traffic also has a regional dimension – we need to cater to people who cannot take the bus.
At the same time, the advantage of a train is the ability to cover long distances quickly. Shorter distances could be serviced by buses. The problem in Estonia is that everyone seems to be doing their own thing in the transport sector. We lack an integral picture. Estonia is so small and has so few people that we should pursue coordination.
It seems that if at one time rail transport was seen as an outdated technology in Estonia, development has now resumed. What is the reason?
I have the same feeling! There was even an idea to rip up all the tracks because a railroad is pointless in a country the size of Estonia. Which is not the dumbest idea in the world because Estonia is small and only has a limited number of passengers.
But today, rail traffic is encouraged by the global trend of trying to meet climate targets and the desire for a cleaner environment. Even a diesel train pollutes less than the same number of people taking their cars.
Another trend is urbanization. Tallinn's Reidi road is a perfect example that it doesn't matter how wide the road, there will still be traffic jams. People were hoping it would get rid of gridlock, but nothing happened. That is why we need to pack people onto buses or trains and get them where they're going.
Thirdly, my kids show me that young people aren't as interested in cars as the older generation. They do not yearn for a big, fancy and powerful car. Rather, they ask me why we couldn't have more frequent departures for buses, every ten minutes for example.
At the same time, a car gives you the freedom to decide when and where to go.
Speaking in favor of the car in Estonia is the fact the country is sparsely populated – we will never have a dense enough public transport network. There are places where trains or buses will never go, meaning that the car will stay. The question is whether that car could be more environmentally friendly.
How much do you earn in the way of tickets and how much of your money comes from subsidies?
We are working every day to lower the relative importance of subsidies and hike ticket revenue. Today, 65 percent of our budget comes from subsidies and 35 percent from tickets. We are aiming for half and half.
You are a thorn in the side of the private sector, especially coach operators. How often do you meet with them?
It makes no sense to pretend to have competition in every little field in a small country. If we had three or four rail companies, they wouldn't have enough passengers.
Coach operators have not come to us with criticism. But they are keeping a close eye on what we're doing. While we can boost speeds on the railroad, doing something like that would be rather difficult for them. We can have trains running 135 kilometers per hour on the Tartu and Narva lines once repairs are completed. One mission of ours is to save people time.
People going from Tallinn to Rakvere in late November did not save time but were trapped on the tracks for three hours. What happened?
I would take this opportunity to apologize to passengers who were forced to stay on the Tallinn-Rakvere train that day.
We service about 230 departures every day, which is to say that mishaps are inevitable. In most cases it is not Elron's fault when objects are left on the railroad. Last time, something on the rails broke our speed sensor, there was a short circuit and the train stopped.
Buses cannot access every location and they might not be immediately available. And if we want a replacement train, we need to coordinate with freight operators.
How serious of a concern are railroad accidents?
Very serious. We have videos of people carelessly walking on the tracks, jumping out of the train's way or running across the tracks at the last moment.