Estonian students best in Europe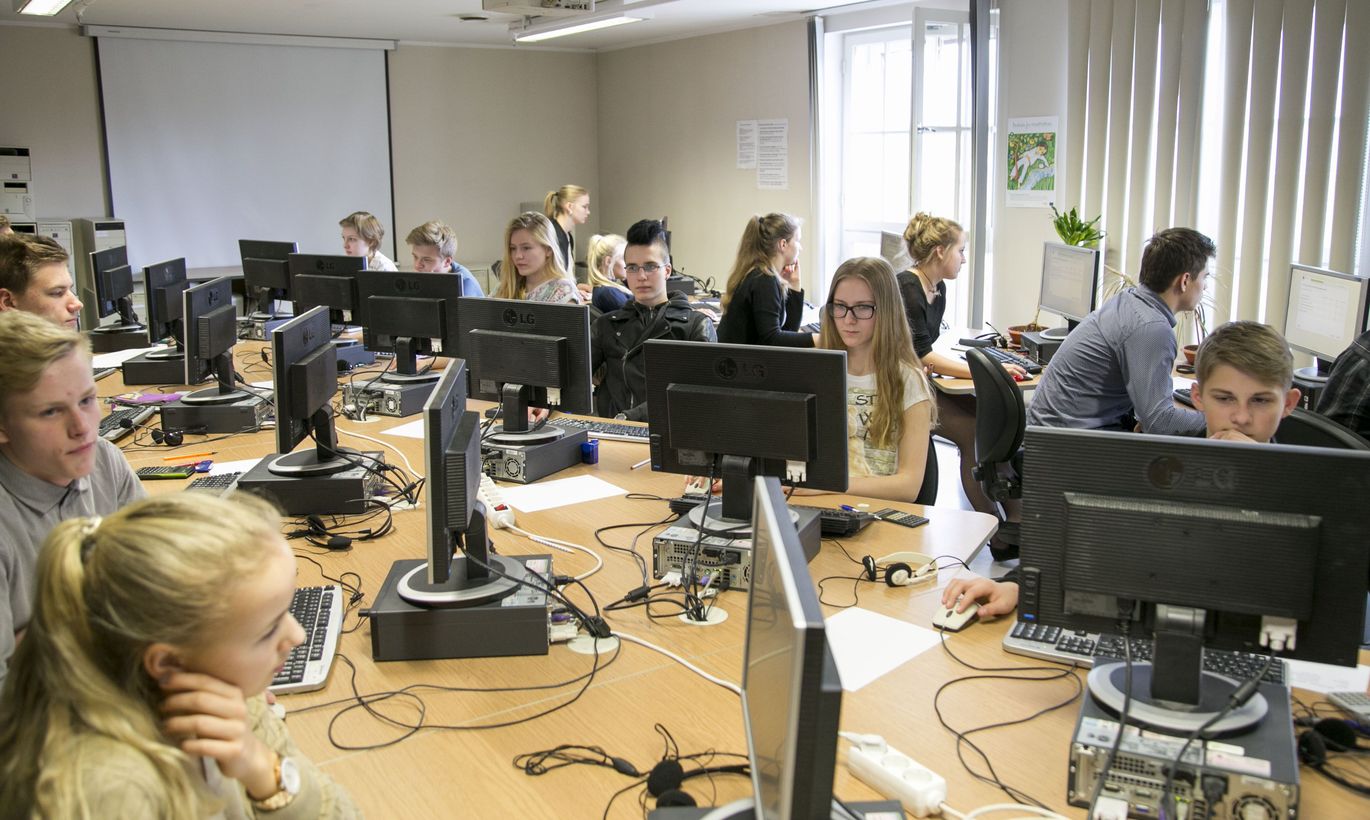 The results of the PISA 2018 tests reveal that 15-year-old Estonian students are on top in Europe and second only to students from wealthy Chinese provinces. And while teachers grading the high school Estonian language examination have said how the level of essays has deteriorated over the years, the PISA tests have our students first in Europe in the categories of functional reading, mathematics and natural sciences.
Last year, Estonia took third place overall among OECD countries, behind Canada and Japan. Estonia's rise in 2018 is largely due to the weaker than expected results of the two main "rivals," both of which lost over 20 points in their total score compared to last time. The results of Estonian students have been improving year by year.
The greatest leap compared to last time was achieved in natural sciences. Estonia's 15-year-olds jumped from sixth place last time to fourth in 2018.
Minister Reps still wants changes
Even though the internationally recognized PISA tests suggest that Estonia is on the right path, our education engine is in perfect working order and results are improving from one year to the next, it will not undo one major change planned by the education ministry. A bill spearheaded by Minister of Education and Research Mailis Reps that aims to abolish basic school graduation exams is still deemed appropriate by the ministry – to reduce students' stress levels after graduating from basic school.
"We are constantly monitoring our evaluation practices, how to better notice talent and adopt a more subject-oriented approach. Calling it abolition of basic school exams is an oversimplification. We need to notice talented students. Do we need to change? Yes. However, we must not lose that which is valuable today," Reps said at a press conference to present the results of PISA testing yesterday.
While Estonian students are the best in Europe, the champions of the PISA tests are still Singapore and Chinese provinces, students of which are far ahead of their Estonian counterparts. For example, regarding mathematics, the results of students from Beijing, Shanghai, Jiangsu and Guangdong are better than those of Estonia by as much as Estonian students are ahead of Turkey's.
Officials of the Ministry of Education and Research and the Innove Foundation that held a major press conference to announce the good news said that next, Estonia will have to think about how to move up in global competition.
The OECD report reveals a difference in how much time Estonian and Chinese students spend studying. While our 15-year-olds study for 43 hours a week, students of the same age in Beijing, Shanghai, Jiangsu and Guangdong spend about 57 hours studying every week. A positive indicator is that while students in Italy, Denmark, Poland and South Korea, among others, spend more time studying, Estonian students managed to top their marks in PISA tests.
This is the fifth time Estonia has participated in PISA testing. Minister Mailis Reps said that Estonia's expectations were initially modest. "The OECD is a club of wealthy countries, and Estonia was worried it would be pitting itself against states that can afford to spend much more on education," Reps noted.
Both Reps and Deputy Secretary General of the Ministry of Education and Research Kristi Vinter-Nemvalts said at the press conference they are not sure whether China being represented in the results through different regions allows for fair comparison.
Vinter-Nemvalts pointed out that China being represented as four different provinces puts Estonia in fourth place in natural sciences, instead of second, were China represented as a single country.
Reps also said that China participates in PISA testing with several teams: "Hong Kong, Macau and another province with an illegible name."
The minister also pointed to the positive trend of boys catching up to girls in testing. "Boys' results have taken a step forward in the three years between tests," she said.
The Innove Foundation's chief PISA specialist Gunda Tire said that 15-year-old students were subjected to adaptive testing for the first time. "Everyone started with intermediary tests, while those who did well moved on to more difficult tasks and those who didn't were given simpler assignments. It helps screen out more talented students and those who need follow-up support," Tire said.
The minister said that the difference between boys and girls in the results for functional reading has fallen from 44 points to 30.7 points. Boys have increased their lead in mathematics to nine points.
International gap persists
Even though results of both Estonian and Russian schools in Estonia have improved since 2015, the gap between the two has remained more or less unchanged in favor of Estonian schools. The latter were 42 points ahead of their Russian counterparts in reading and 27 points ahead in mathematics.
Vinter-Nemvalts pointed out that Estonian schools have created necessary conditions for students' self-realization despite their socioeconomic background. "Children from less than stellar families are supported. Most Estonian schools have managed to soften the effects of unfortunate circumstances, which is why it is safe to say the Estonian school system is egalitarian," the deputy secretary general said.
Several research papers looking at future performance of PISA test participants show that those who achieve better results also do better later in life.
"PISA is pretty good at forecasting students' future in a ten-year perspective. Those who achieve top marks tend to have higher education, a better job and income by the time they turn 25," Vinter-Nemvalts said.