Zelensky receives warm welcome in Tallinn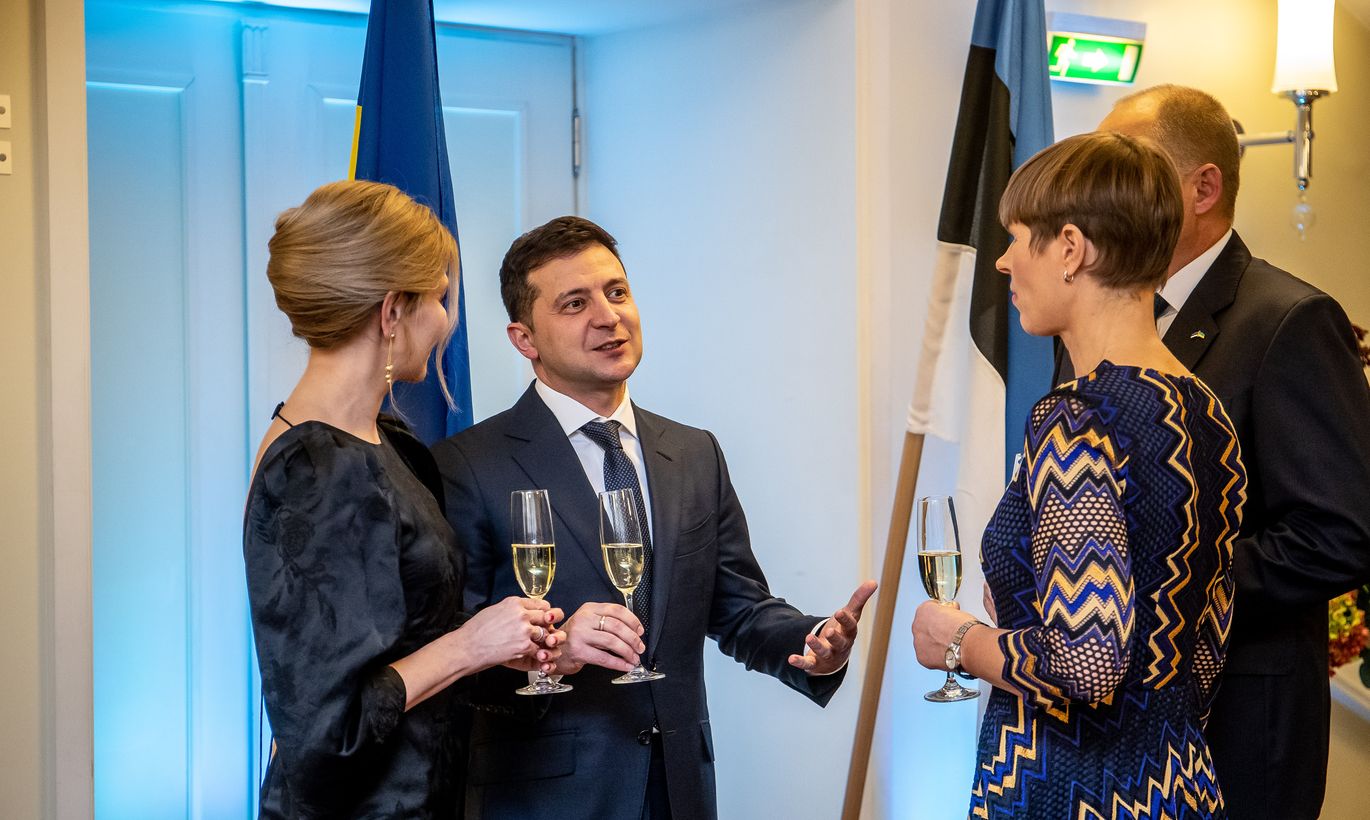 If Volodymyr Zelensky's character in the Ukrainian comedy series "Servant of the People" Vassyl Goloborodko loved to bike to work, Zelensky has been favoring a car and a police escort since being elected president of Ukraine in May.
Zelensky now has a theoretical alternative after he was presented with an electric bicycle by his Estonian counterpart Kersti Kaljulaid to mark his Tallinn visit.
President Petro Poroshenko visited Estonia in 2017. Kaljulaid and Zelensky who seem to have warm relations met for the fourth time yesterday.
One of the main topics discussed during Zelensky's visit, next to digital cooperation, economic relations and reforms, was the conflict in Eastern Ukraine that has remained unsolved for five years. Affirmation of Estonia's continued support was among the chief messages communicated to Zelensky during the visit.
Kaljulaid recalled her visit to Eastern Ukraine after her meeting with Zelensky. "I have stood on the front line in Eastern Ukraine. I have stood next to a barrier with Ukraine on both sides. It is the same country but in a very different situation." The president emphasized how the conflict in Ukraine clearly has an aggressor and a victim.
Zelensky added that aid Estonia has given Ukraine is the biggest in the world per capita and thanked Estonia for providing 182 Ukrainian military personnel with rehabilitation. He also said he hopes Estonia being elected to serve as a non-permanent member of the UN Security Council will help the restoration of Ukraine's sovereignty and territorial integrity.
Zelensky, who finds himself the center of global attention courtesy of U.S. President Donald Trump's impeachment investigation, did not manage to avoid the subject in Estonia. When ERR inquired about the infamous phone call between Trump and Zelensky during the press conference, the Ukrainian president said: "It is very interesting how Estonians are more interested in Trump in this context; I'm more interested in Estonia-Ukraine relations."
"I had two conversations with the president. My attitude… you could all read about it. A thing that was supposed to be confidential was printed for everyone to read. How should one feel about it?" Zelensky asked in turn. "Ukraine has a lot of problems – a war and occupied territories. We really do not have time to meddle in other countries' politics," he added.