Helme has other ministers cleaning up his mess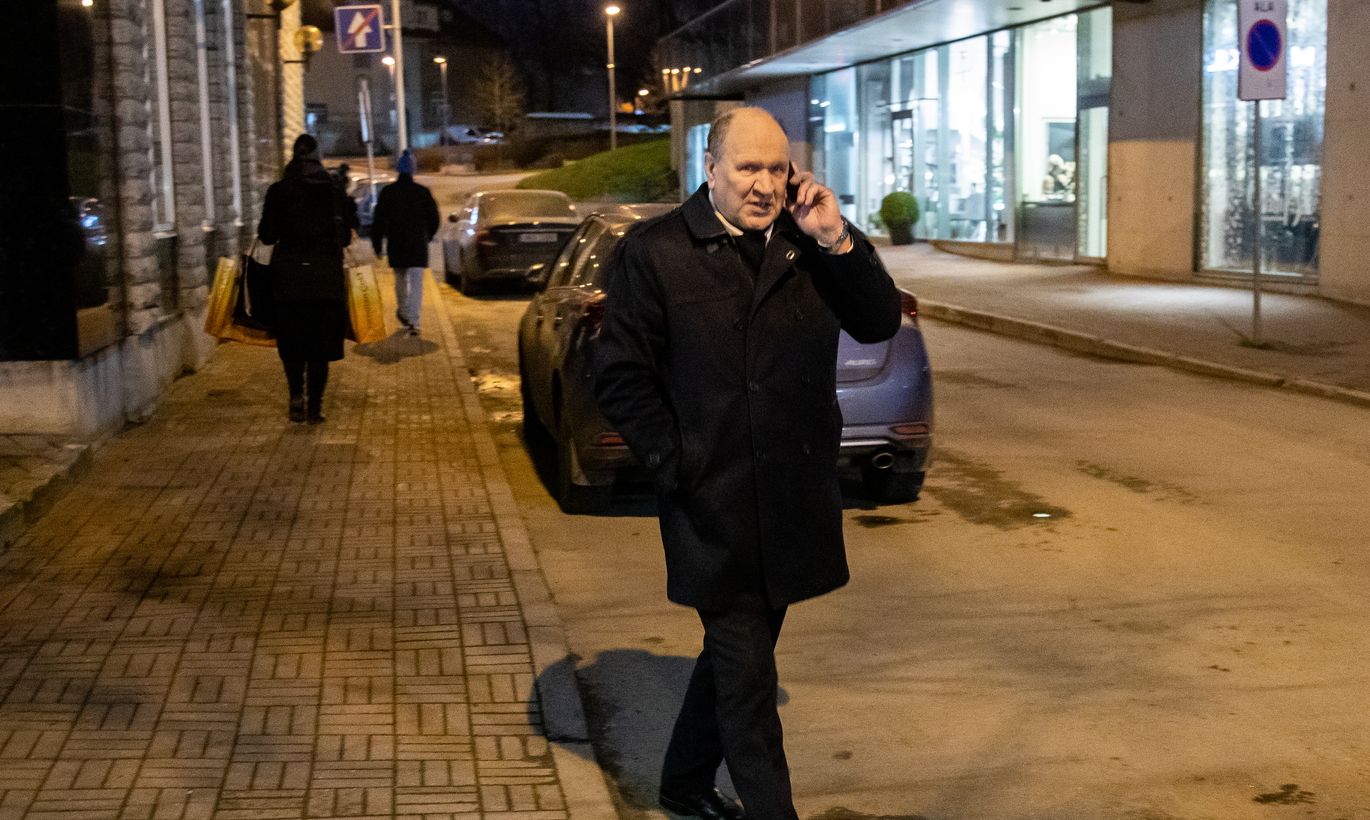 We are also working on a so-called plan B, Minister of the Interior Mart Helme (EKRE) told Finnish journalists. Despite subsequent attempts to claim journalists misunderstood, explanations by reporters and recordings of the interview clearly show that Helme claimed Estonia is preparing for a situation where NATO fails to aid its defense. This during a time when Estonian leaders have repeatedly said there is no alternative to NATO and that the alliance is the load-bearing pillar of Estonia's national defense.
After all Estonian top politicians have assured Estonia is not doubting NATO, the question of why Helme would say something like that and its consequences remains.
Different explanations
As has been the case before, Helme's explanation changed several times during the day. Work on a plan B had by the afternoon turned into an attempt to point out NATO's weaknesses using shock therapy. After telling the Finnish media the Estonian government has discussed a plan B, Helme said yesterday evening that he has talked about it to a few ministers.
Postimees has been told that the government has never officially discussed putting together an alternative plan, while Helme had shared his ideas with members of the government earlier in the week. "He was allowed [in the government] to say what he wanted to say before moving on to other topics," the paper is told.
Members of the Riigikogu wanted to know yesterday who did Helme mean when he said "we're" working on a plan B. The government? Baltic countries? Estonia and Finland? Helme answered during Riigikogu Question Time. "This 'we' is first of all the interior ministry that has spent the past seven months working on and by now all but finished a concept and activity plan for strengthening internal security."
Therefore, words using which Helme directly questioned NATO's capacity and Estonia's faith in the alliance had by yesterday evening turned into shock therapy and the need for an internal security reserve that is among Helme's favorite topics.
However, such an utterance by a NATO country's minister inevitably merits attention. "Words are noticed in foreign policy; a part of foreign policy is nothing but words," says Sven Sakkov, director of the International Center for Defense and Security. He emphasizes that NATO unity and efficiency are vitally important for Estonia and need to be supported. That is why Sakkov believes everyone should choose their words carefully.
"We're talking about relations," a high-ranking state official says, after public servants have been busy clarifying Helme's utterance. Both Latvia and Lithuania have asked what Estonia is planning and about the meaning of the minister's words. Helme's utterance has also sparked criticism in Germany. Figuratively speaking, all people in national defense in Estonia can do is hang their head, apologize and assure colleagues that there are no plan B activities.
Helme's words also have an effect at home where politicians have made efforts to maintain and boost faith in NATO.
There are two broad answers to the question why Helme said what he said. The first can be summed up as overdoing it. Mart Helme and the entire Conservative People's Party (EKRE) have gained support using strong utterances which they have tried to maintain now that they're in the government.
It cannot be ruled out Helme really meant boosting Estonia's independent defensive capacity to be better prepared for holding out until allies get here. Trying to get his message across, Helme simply overdid it, which is what his attempts to change the focus and soften his message yesterday seem to suggest. The minister's attempt to try and blame the media for misunderstanding – albeit later exposed as a lie – fits into this pattern.
Postimees talked to people in government circles who believe Helme trying to oversell the message is the likeliest explanation. "Many of the government's scandals have been the result of Helme phrasing something unsuccessfully. Trying to find strong words, come across forceful but ending up missing the mark," it is said.
But there are also those who believe Helme's NATO utterance was an attempt to draw attention away from EKRE scandals. It is likely that the national conservatives will have to let go Minister of Rural Affairs Mart Järvik after the state secretary presents PM Ratas with a report of a committee formed to look into scandals revolving around the minister.
Nothing will change
We could ask how would questioning NATO help EKRE. But very pragmatically speaking, it is clear that Helme's words will in no way shake the organization and our allies know that Estonia's position regarding NATO remains unchanged. Several NATO countries also have or have had ministers who love high-sounding slogans. Which is why we can hope Mart Helme's words will also be seen in this context.
Therefore, aside from damage to the reputation of Estonia, Ratas' government, Center Party and the prime minister himself, saying a few choice words about NATO seems like a safe move. A lot of people will have to smooth over the utterance, but nothing will change in the grand scheme of things. At the same time, the public is now preoccupied with NATO and not Mart Järvik.