Coalition takes reins in holding Helme accountable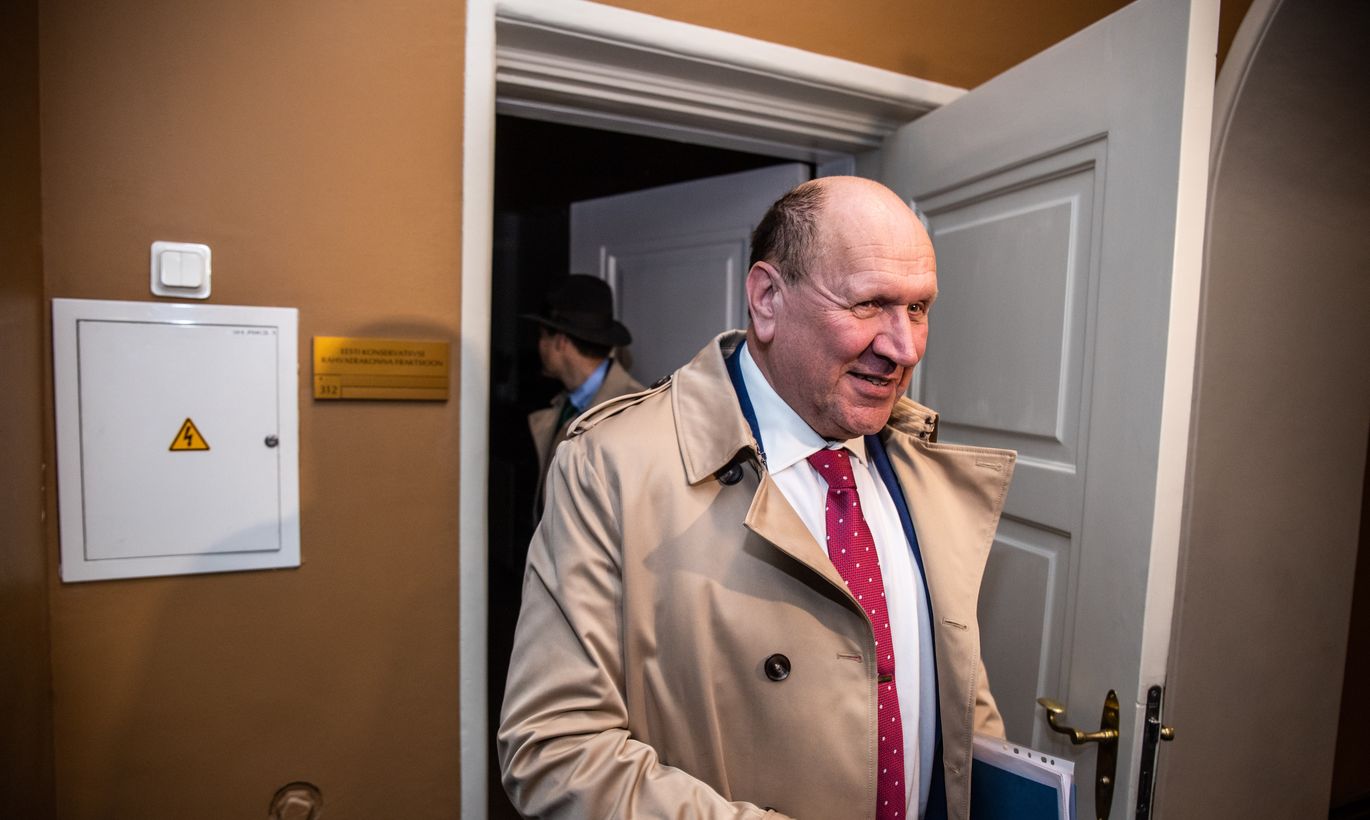 The Social Democrat Party (SDE) has failed to find support for its idea of putting together a special investigative committee to look into Minister of the Interior Mart Helme's (EKRE) accusations of the prosecution being biased. Instead, the coalition is trying to bury the interior minister's statement in the Riigikogu Legal Affairs Committee.
Opposition leader the Reform Party did not go along with SDE's plan for a special committee to get to the bottom of the interior minister's suspicions but approved a series of hearings in the legal affairs committee instead. Minister Mart Helme is expected to appear before the committee on December 3.
"We want these thorough hearings to determine whether claims of bias in the prosecution are grounded or whether the problem is overregulation in penal law and too much freedom in interpreting legislation," said Jaanus Karilaid (Center), chairman of the parliamentary committee. Karilaid said that eight members of the committee agreed to the hearings, with the representative of the social democrats absent. Additionally, the committee wants to involve at least two extra members from each Riigikogu group.
Mart Helme accused the prosecution of political contract work last Friday when he rushed to the defense of EKRE Minister of Rural Affairs Mart Järvik. "It is clear that the minister cannot work normally in a situation where a politically motivated criminal case has been brought against his adviser," Helme said in a press release. SDE MP Katri Raik reacted by proposing the creation of a special committee to verify the minister's claims of the prosecution's bias. "Is there something to it or not? Let's find out. How much longer can this go on?" Raik said.
Legal Affairs Committee deputy chair Toomas Kivimägi (Reform) said that his party has always been skeptical of all manner of special committees. "First of all, we believe that a committee already exists for almost any conceivable topic. /…/ The other reason is purely financial. Every new committee costs money. We do not find such an expense to be justified," Kivimägi explained.
At the same time, MPs plan to keep a sharp eye on Mart Helme. "Groundless attacks by politicians against the prosecution harm the credibility of the Estonian justice system. An evaluation by the legal affairs committee is unavoidable in a situation where something like that has been suggested by a member of the government. Allegations like these cannot be left hanging in the air," the Reform Party MP said.
The committee plans to publish the results of hearings toward the end of January. In addition to Helme, the committee plans to meet with the prosecutor general, justice chancellor, justice minister and legal experts.