Account behind Kallas threat exclusively pro-EKRE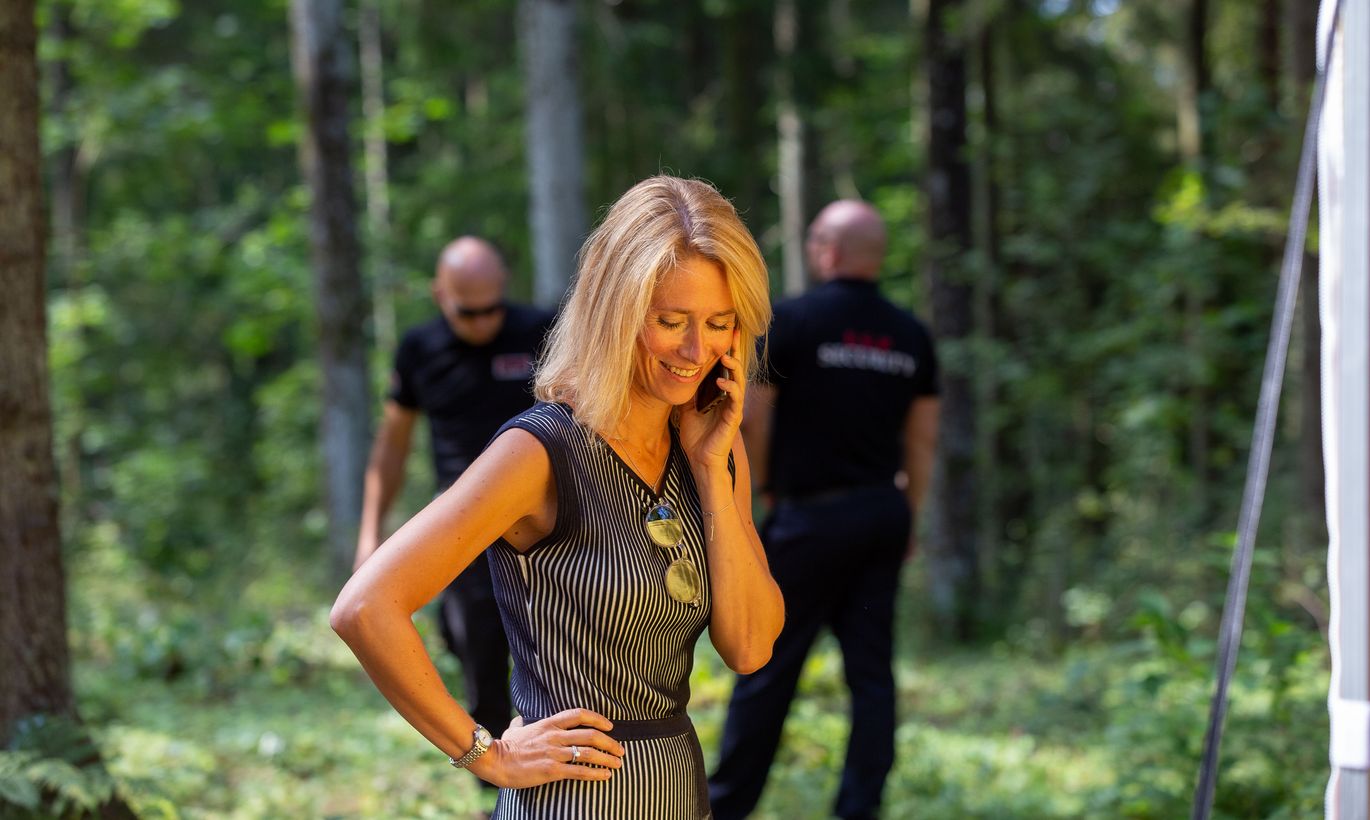 The previous week's political whirlwind saw Reform Party chairman Kaja Kallas receive a garish threat on Facebook that suggested several dozen ex-convicts would rape Kallas in her back yard. Postimees determined over the weekend that the threat was made from a fake account under the name Kalle Tamm Vahur.
Even though the police are in the process of investigating the threat and the account, authorities say Kallas' life is not in any real danger. Head of the Tallinn City Center Police Department Kaido Saarniit said that the police will decide whether to move forward with proceedings after identifying the person behind the threat.
"That said, I would like to stress that the police take such threats very seriously and should always be notified of them," Saarniit added.
A screenshot of the threatening message at Postimees' disposal shows it suggesting that things that have never happened before will soon take place in Estonia, that Kallas is a priority target on a list of people to be raped and that pictures of it would be shared all over the world. "You will get what you deserve, you runt, from 20-30 people sporting prison mentality. You are destroying rule of law, and therefore, we are prepared to ambush you and destroy you in your front lawn," the disgusting message sent to Kallas on Tuesday evening read. Kallas turned to the police immediately.
It is clear the account from which the threat was made does not belong to a real person and has been created for the purpose of anonymously venting frustration on social media. For example, one profile picture attached to the account depicts President of the Latvian Academy of Sciences Ojars Sparitis. While it remains unclear who is behind the alias of Kalle Tamm Vahur, information and images the account posts and shares leave little doubt as to their political views.
Covering tracks
The account holder writes about themselves: "A person without honor or dignity is like a fire burning in hell. FREE THE ESTONIAN PEOPLE. EKRE." The reference to the Conservative People's Party (EKRE) disappeared as soon as Postimees asked the account holder to comment on their threats. Other changes made to the account included place of residence that used to show Sweden and the account's profile picture that was changed by Sunday evening.
The Facebook account of Kalle Tamm Vahur only holds content from EKRE's "Uued uudised" alternative news portal and comments from EKRE politicians. The friends' list is made up largely of EKRE members, including adviser to the rural affairs minister Maido Paju and Chairman of the Riigikogu Henn Põlluaas. Kalle Tamm Vahur is also an avid commentator on "Uued uudised", spewing hatred in prison lingo at columnists and Reform Party politicians. For example, he has suggested columnist Ahto Lobjakas "screw his own kind."
EKRE leaders consider Kallas' story of the threat an attempt to draw attention away from other topics and poked fun at the message. Mart and Martin Helme were referring to Kallas' recent utterance where she effectively called PM Jüri Ratas a traitor. "And once that backfired, she tried to bury the news by mentioning how she had received a garish death threat," Martin Helme said on TRE radio's "Räägime asjast" program.
Kaja Kallas said she decided to make the matter public because she knows of other female public servants who have received such messages. "I have heard that a lot of [female] officials receive this kind of hate mail and threats simply because they're doing their job. It is not normal, and we mustn't stand for it. I encourage everyone to turn to the police as something like this cannot become a part of everyday life, a salary component so to speak, whatever your profession or whenever you're voicing your convictions," Kallas said.
Criticism from the prime minister
Prime Minister Jüri Ratas took Kallas' side and released a statement in her support, saying there is no place in Estonia for such jarring threats.
"The Estonian society has no place for such appalling threats that seriously impact feelings of security. I commend operatives of the Police and Border Guard Board (PPA) for their rapid response and determining there was no real danger for Kaja Kallas. I'm convinced the PPA takes every threat against a person's life seriously to ensure everyone's safety and determine the motives and find the perpetrators of such actions," Ratas wrote on social media.
Postimees wrote about an EKRE troll farm in January that sees dozens of fake accounts manufacture social media comments two of which even managed to be published by Eesti Päevaleht. Ruuben Kaalep, member of the party's youth wing Blue Awakening, admitted that he knowingly engages in social media trolling using false identities. EKRE chairman Mart Helme has said he does not perceive a problem with the practice.