Järvik's secret: PRIA scandal sides old acquaintances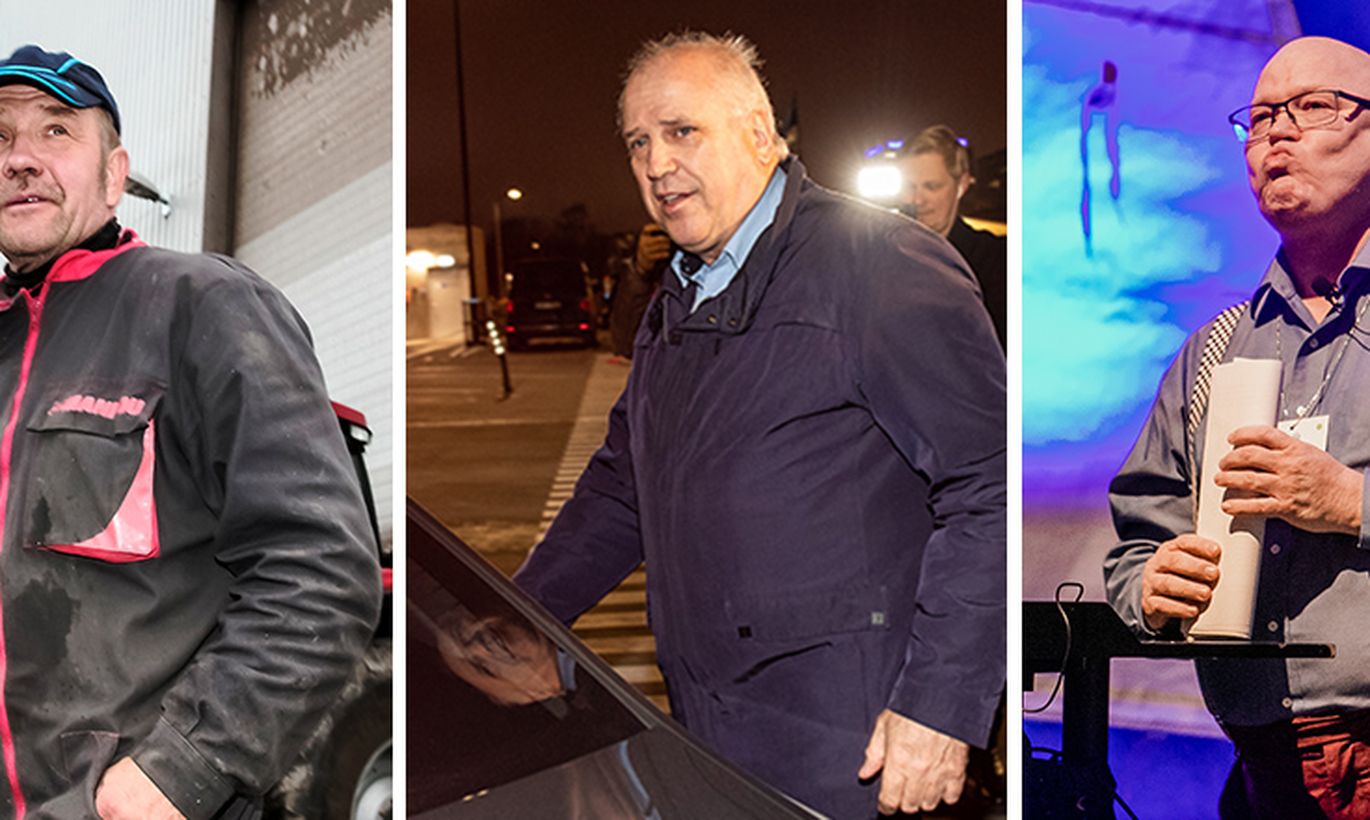 Sides to a scandal that has brought Estonia's ruling coalition to the verge of a crisis, Minister of Rural Affairs Mart Järvik, his former adviser Urmas Arumäe and farmer Rein Soosaar who is in the middle of a legal dispute with the Agricultural Registers and Information Board (PRIA), have a well-kept secret in common.
They have known each other almost all of their lives. They went to elementary school together and have known each other from a young age. Moreover, Soosaar, who seems to have received a rare favor from Järvik, is also related to the rural affairs minister.
The scandal began with the minister refusing to sign a document. Following the recommendation of his now former adviser Urmas Arumäe, Järvik refused to sign authorization that would have allowed PRIA to take Soosaar to court to demand the return of support sums. Correspondence concerning the authorization was gradually made public and a complicated legal debate ensued.
Secretary General of the Ministry of Rural Affairs Illar Lemetti published Järvik's correspondence with Urmas Arumäe on Saturday that included a remarkable detail, begging the question whether Järvik, Arumäe and the Soosaar family the minister's adviser officially represented could have more in common than the fact they all hail from the same county.
Letters leaked by Lemetti clearly showed how Arumäe, after his firm was hired to serve as legal counsel for the minister, gave Järvik the idea that PRIA did not have the right to take to court persons who had misused European subsidies without authorization from the minister.
While the correspondence concerned a different case at the time, Arumäe suddenly and seemingly incidentally pointed out that "it has also been a problem in the Soosaars' criminal case." The reference is surprising as the investigation had not progressed beyond suspicions at that time and was handled by PRIA that belongs in the ministry's administrative area and works on hundreds of such proceedings at any given time.
Järvik understood Arumäe mid-sentence. Weeks later, PRIA failed to secure authorization from Järvik to demand return of sums from the Soosaars following muddy circumstances. The latter's lawyers immediately picked up on this, saying that suspicions should be terminated because PRIA lacks authorization from the ministry.
It turns out motives for collusion could go back decades. Several locals who talked to Postimees confirmed that the trio has known each other for a very long time.
Minister Mart Järvik, adviser Urmas Arumäe and farmer Rein Soosaar were all born inside a year and hail from the village of Võidula near Vändra or have been closely associated with it. Järvik and Soosaar went to Võidula's elementary school together until it was closed in 1971, which is why there are no surviving public records of its graduates.
Järvik went to school from his family farm that lied three kilometers away, with Soosaar having to make a similar journey. Even though the Arumäes are known to be from Pärnu, a less well-known fact is that Urmas Arumäe spent all his summers in Võidula where he befriended Järvik. Arumäe lived in an apartment in the building that today serves as the village cultural center, next to former minister Tarmo Loodus who also attended the Võidula school.
The men's academic paths went different ways later on, while their friendship endured. Rein Soosaar bought a farm a short distance from Võidula and him and his sons built up a number of agricultural companies that operate not 10 kilometers from the village. Järvik is the master of Rassi Farm now from where he went to school as a child.
The men that now find themselves in a conflict of interest remain tight-lipped when talking about their shared childhood. "Naturally, we were childhood friends," Arumäe says regarding Soosaar, adding he only met Järvik when he was already an adult. The claim clashes with Järvik having formerly told the press about Arumäe in connection with the Võidula school.
Soosaar admits he went to school with Järvik. "We went there, yes… but we were never in the same class or anything," Rein Soosaar says, refusing further comments. He admits he has met Järvik at Võidula village society events but claims the last time was at least two years ago and the two have not been in contact since.
Järvik has also been a member of the village society's board, and Postimees has been told both Järvik and Soosaar have frequented its events.
Järvik's conduct in terms of refusing PRIA authorization also reflects poorly in light of the fact he is related to the Soosaars. Soosaar family materials and family three reveal that Rein Soosaar is the stepson of the partner of Mart Järvik's sister.
All this might help understand why Arumäe and Järvik mention "the Soosaars criminal case" that seems to require no further explanation in their correspondence. It also raises the question whether the aforementioned ties could have affected the rural affairs minister's decision not to authorize PRIA to pursue the Soosaars' case. Postimees failed to get a comment from Mart Järvik yesterday.
Had Järvik's adviser and legal counsel for the Soosaars Urmas Arumäe succeeded in his efforts, companies belonging to the Soosaars would have avoided having to return €1.1 million in European subsidies.