Estonia to pick side in 5G dispute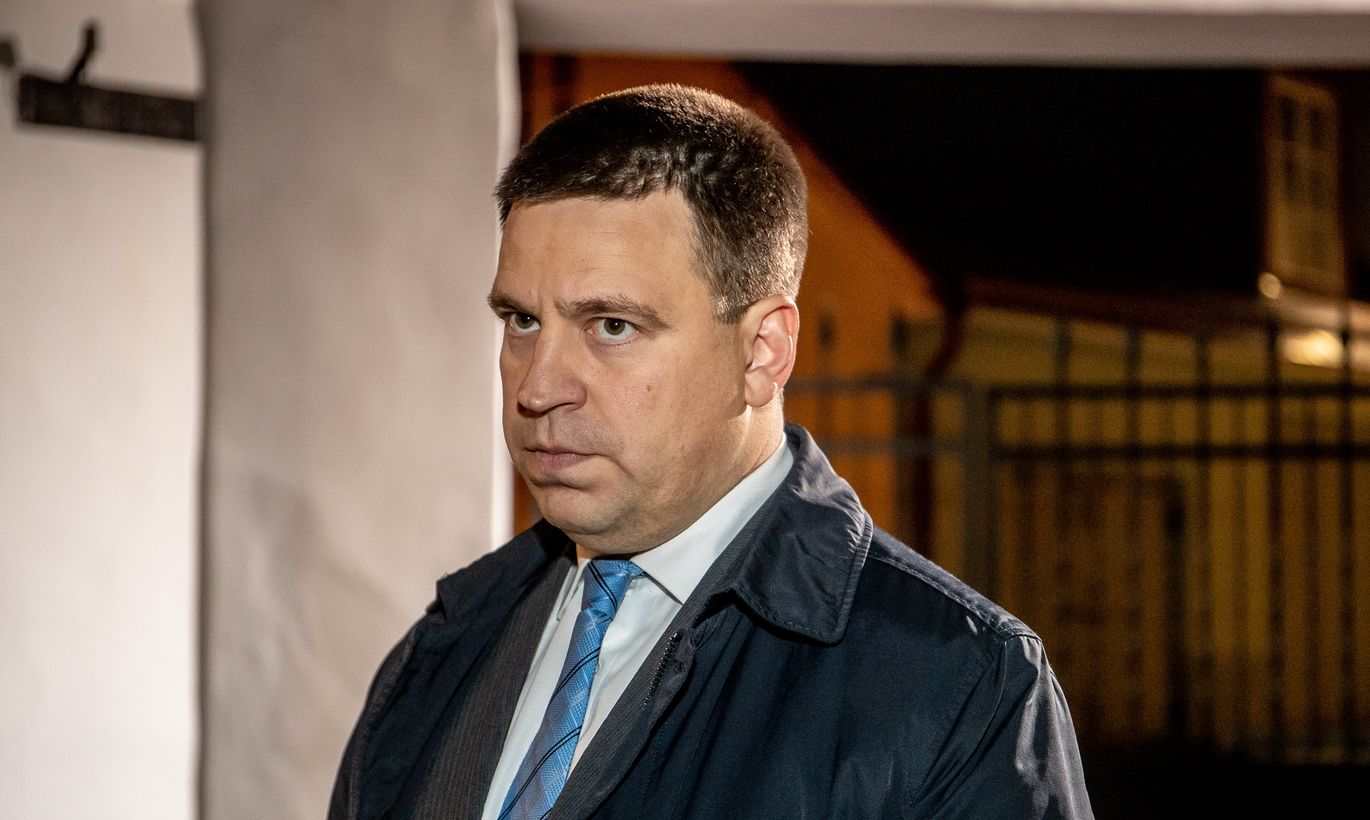 Prime Minister Jüri Ratas is set to sign a document in Washington this week that will all but rule out the use of Huawei equipment in Estonia's next generation 5G network.
The signature in question will likely adorn a memorandum being prepared, in which Estonia and USA will pledge to only use technology by trustworthy suppliers in their communications networks.
The agreement does not concern phone calls or SMS messages but future networks to enable the internet of things and self-driving cars.
The world has just three companies capable of developing major 5G networks. They are Sweden's Ericsson, Finnish Nokia and the world's largest telecom company Chinese Huawei.
Even though the text of the memorandum is still open, it will likely make no direct mention of Huawei or Chinese espionage concerns on which Postimees has written many times.
Estonia will promise to thoroughly verify whether the supplier of 5G technology is free of government intervention. The Estonian Foreign Intelligence Service concluded in spring that Huawei does not meet the criterion.
If Prime Minister Ratas and US Secretary of State Mike Pompeo sign the memorandum in the second half of the week, Estonia will become the second European country, after Poland, to have signed such a document.
"The memorandum will send a strong signal that Estonia supports finding a secure 5G solution. Cooperation in the fields of 5G, telecommunications and new technology was also included in a joint US-Finnish statement in October," said Liisi Poll, press adviser for the Estonian government.
Officially, the Americans' main concern is with the security of their military bases in allied countries that – sensitive communications aside – use local communications networks.
Potential threat to national security
Even though no backdoors have been found in Huawei network equipment, both the Brits and Americans have discovered that Huawei has had the ability to control foreign communications networks from its headquarters in China. Because recent legislation obligates Chinese companies to cooperate with government agencies, analysts perceive it as a potential national security threat.
That is why the Trump administration warned the German government in March that if Huawei is allowed to participate in developing the country's 5G network, the US will dial back intelligence information made available to the Germans. While Estonia does not have a US military base, US troops are permanently placed in the country.
The world is split on this matter, with countries deciding to either allow or ban use of Huawei technology. Germany belongs in the former camp as it believes it can monitor the risk. Estonia has no such capacity and has to decide blindly.
While the memorandum is not legally binding, it does constitute a promise to Estonia's most powerful military ally. Even though Estonia seems to be choosing sides by deciding to sign the memorandum, the document is rather the result of domestic processes. It was preceded by new draft regulation by the Ministry of Economic Affairs and Communications.
The latter obligates ISPs offering vital services to coordinate new network technology with the state. This means that when an ISP wants to install new devices or software, it will first have to file an application with the Consumer Protection and Technical Regulatory Authority (TTJA) that will then be reviewed by the foreign intelligence service, the Estonian Internal Security Service and the State Information System's Agency.
If just one agency fails to greenlight the new technology, the application will be forwarded to the cybersecurity council of the government's national defense committee. Poland that first signed such a memorandum with the Americans uses a similar case-by-case approach.
Head of the ministry's working group Raul Rikk said that because Estonia is incapable of testing the security of equipment itself, while technologies might remain in use for years, the manufacturer's credibility is of vital importance.
Rikk said this does not directly rule out Huawei devices. "The procedure is universal and is not aimed against any one manufacturer," he said. When it comes to 5G technology, we proceed based on risk assessment, national security and economic interests, the principle of continuity of vital services and other relevant aspects."
Estonia makes no distinction whether the application is for radio or backbone network equipment.
Two of Estonia's three mobile communications operators – Telia and Tele 2 – have said they would use Nokia or Ericsson equipment for their 5G networks. Elisa has so far not ruled out procuring Huawei tech, listing advanced technology and favorable price as Huawei's advantages.
What would happen if an ISP proposed building a 5G network on Huawei infrastructure? "I cannot say, that is why we need the deliberation process," Rikk said.
China sure to react
Director of the International Center for Defense and Security Sven Sakkov described Estonia's conduct as pragmatic.
"It is sensible for Estonia to find common ground with USA in matters that hold a special importance for Washington. It is good Estonia will become the second country after Poland to sign such a memorandum," Sakkov said.
Because 5G might develop into the neural network of the society of the future, it stands close to matters of sovereignty.
Criticism aimed at China has provoked responses recently, and it is likely Estonia will also see a reaction. "It will give Estonian diplomats the chance to explain matters in Beijing," Sakkov said.