Electric vehicle grant not to cover Tesla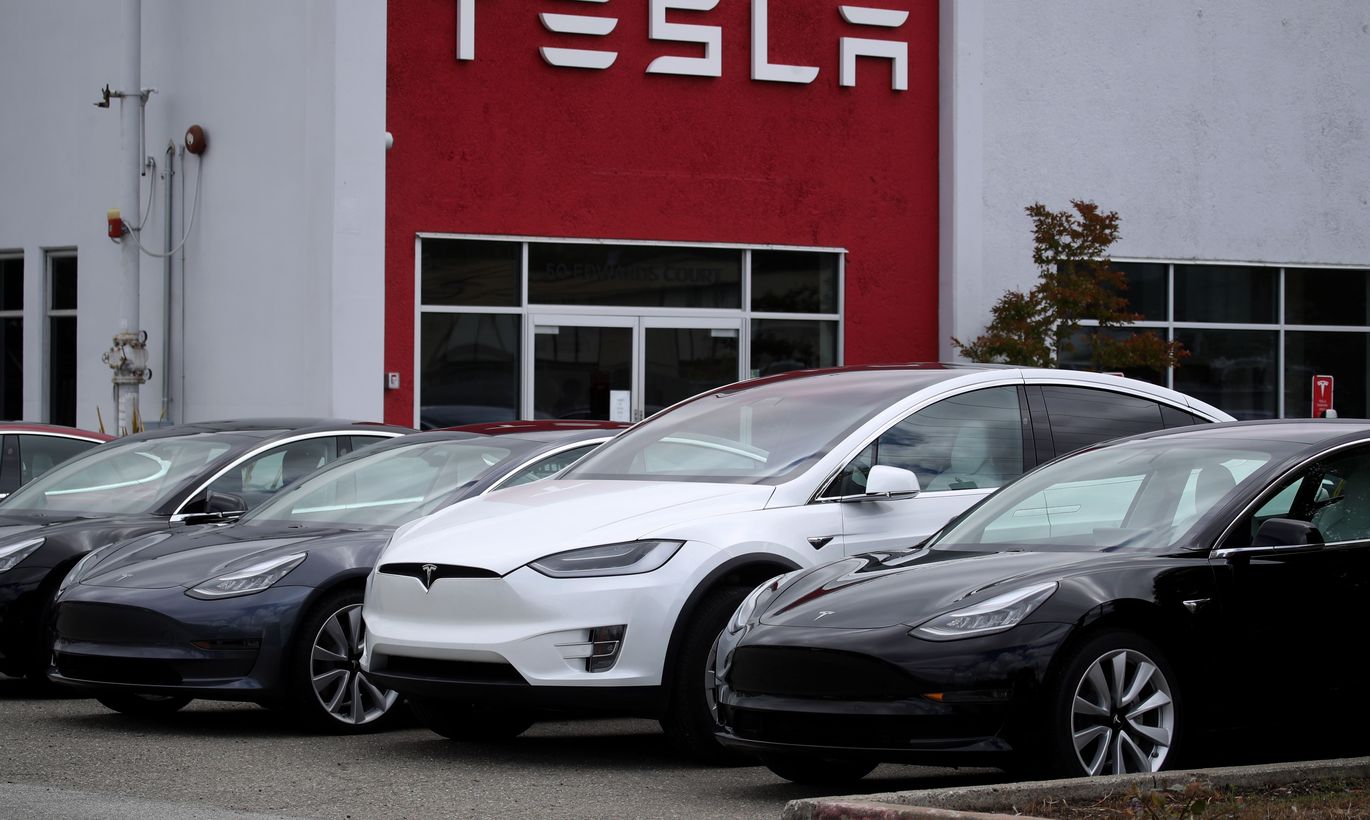 Estonia's new electric vehicles support scheme is shaping up in a way that would leave the €5,000 grant beyond the reach of people looking to buy a Tesla.
"I think it is a rather mean trick!" said the owner of Estonia's first Tesla and electric vehicles rental business Tesla Rent OÜ Mario Kadastik, adding that the current phrasing of the draft legislation only serves the interests of established dealerships.
The government decided this summer to start subsidizing electric vehicles again after a five-year intermission. Every individual or company who decides to buy a more environmentally friendly electric vehicle will be eligible for a grant of €5,000 per vehicle.
One condition for the grant is that the contract of purchase must be signed with a recognized Estonian Vehicle Dealers and Services Association (AMTEL) dealer that is meant to ensure purchase security. While this requirement is no problem for Estonia's Nissan Leaf dealer Fakto Auto and many others, it is a serious obstacle when it comes to Tesla vehicles.
Reluctance to become one of them
Tesla, founded and run by legendary businessman Elon Musk, is no ordinary car company. It lacks dealerships and services in most countries. The nearest Tesla service point is located in Vantaa, Finland. If an Estonian wants to buy a Tesla, they will have to go and get it in Finland or the Netherlands where the US automaker has its European factory.
Tesla has created its own distribution network: instead of maintaining dealerships, the company is concentrating on online sales and does not cooperate with traditional dealers. Because this is not covered by AMTEL, people looking to order a Tesla are not eligible for support.
"The goal is to have more environmentally friendly cars on our roads, not to generate turnover for AMTEL's members," Kadastik said.
Even though Estonia has relatively few Teslas today – only 89 Teslas have been registered – Kadastik believes the future is brighter as production of the Tesla Model 3 is kicking into high gear. This means better availability and a lower price. The first Model 3s arrived in Estonia a few weeks ago.
However, as Tesla prices start from around €40,000, one could ask whether a €5,000 grant would really make a difference. An enthusiast who wants a Tesla will buy one anyway. Kadastik said this is not strictly true because the support scheme is aimed primarily at businesses buying more than one vehicle. Draft legislation prescribes support for buying up to 15 vehicles that would save a company €75,000.
Rando Säinas, who runs a successful roofing materials business and wants to buy Teslas for his staff, agrees with Kadastik. The businessman said that the new law should be more modern and trust those looking to buy electric vehicles. "AMTEL membership is no automatic guarantee of transparency or there being no risk, it simply rules out one manufacturer's vehicles," he said.
Säinas is convinced selling cars will move from showrooms to the internet as it would have a lower CO2 footprint. "That is why the current phrasing of draft legislation has a serious market distortion effect," he said. One solution would be for a local Tesla enthusiast – why not Kadastik himself – to apply for AMTEL membership or at least the status of a recognized dealer. However, Kadastik does not like that idea. He said that it would take too long, leaving those wanting Teslas out of the loop, and that he cannot stand local vehicle dealers.
"Their business model is prehistoric, which is why I do not want to become a part of their lobby," he said.
Tesla guys too arrogant?
Head of AMTEL Arno Sillat describes the criticism as absurd. He said that the door is wide open for Tesla fans. All they need to do is create a business, become a member of AMTEL or apply for recognized dealer status. Another possibility is for the Vantaa Tesla service point to apply for the status.
"If the local Tesla community is reluctant to do that, they only have themselves to blame!" Sillat said. He added, however, that the position does not come as a surprise as Tesla owners tend to think they are better than others.
"I have nothing against Elon Musk, he is the world's best salesman, but we cannot allow local traditions to be completely ignored," Sillat explained.
Why not make the grant available to people who order their car online?
The head of AMTEL said he would not just concentrate on Tesla in this matter. He said that ordering a car direct is usually subject to scheming. "Those who do not want to engage in schemes buy from local dealers," he said.
Sillat said that without AMTEL's involvement, the state cannot be sure the actual price of the vehicle does not exceed €50,000. "What if the real price was €72,000?" he asked.
The next problem is that Tesla does not officially offer service and repairs in Estonia, which calls into question the sustainability of vehicles. Even though service and parts are offered by Autoks Grupp, the head of AMTEL finds it's not enough.
"The main thing is for the state to have an overview of support. We can't just have someone come here and change everything. Why should the state support a foreign dealer over which it has no control?" Sillat asked. "While people are free to do business differently, that doesn't mean they should qualify for support."
The AMTEL director said it remains unclear whether and when Tesla's Model 3 will reach Estonia and what it will cost. "It is all theoretical, like most of what Tesla does. There is a grand show at first that is often followed by very little action. They have hurt their credibility," Sillat said.
Where does the legislator stand? Kadri Sipp from the Ministry of the Environment remained diplomatic. While she said that the ministry cannot make an exception for a single manufacturer that does not meet requirements, the ministry will collect and review all motions to amend and consider the conditions once more before making its decision.
"If the result is that a model that previously did not meet the criteria will, that's all well and good, but it cannot be a goal in itself," she said.