Kingo resigns in wake of lies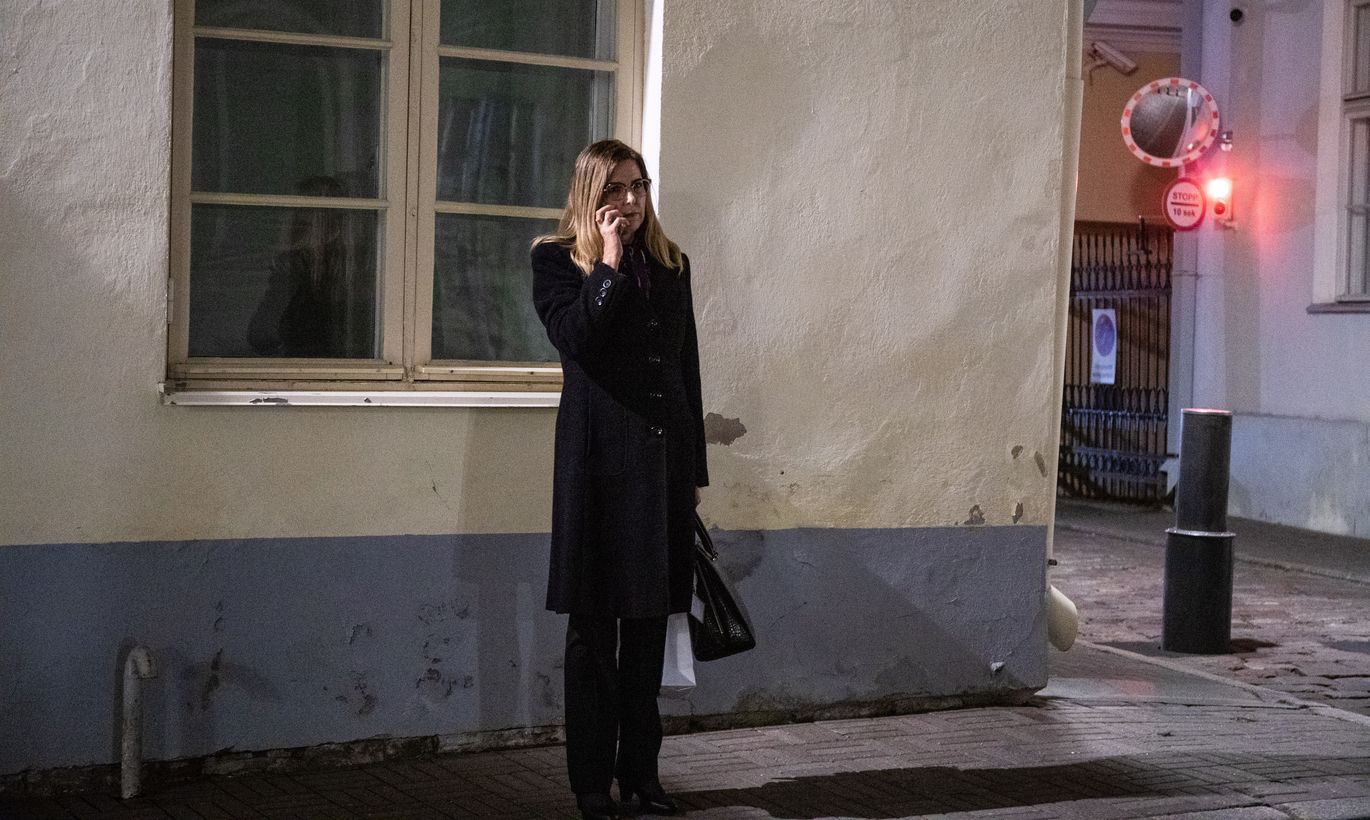 There are some sins politicians are not forgiven for, and lying is one of them, Minister of Finance Martin Helme said, speaking in front of the Riigikogu yesterday. Helme was referring to his fellow Conservative People's Party (EKRE) member Minister of Foreign Trade and IT Kert Kingo. She resigned a few minutes to seven that same evening.
The public had learned that Kingo had lied to the Riigikogu a few hours before Martin Helme presented the 2020 state budget in the parliament. Prime Minister Jüri Ratas met with Kingo before 6 p.m. and the two conversed for about an hour before Kingo handed in her letter of resignation.
"It is clear that it is practically impossible to move on from such a difficult situation, so I believe it was the only feasible decision," Ratas said, commenting on Kingo leaving the government.
Harebrained lie
Even though Kingo did not wish to resign, she was not left much choice after explanations she gave to MPs during Riigikogu Question Time on Monday concerning how she hired her adviser were shown to have been lies. Kingo said she had never met with Jakko Väli or discussed him working as her adviser. Väli announced the position on social media last week and followed it up with vulgar and derogatory remarks.
Kert Kingo said Väli would not become her adviser the very next day, later telling the Riigikogu she never planned it. The latter claim turned out to have been a lie yesterday – the Ministry of Economic Affairs and Communications signed a contract with Väli as per the minister's request. The contract was terminated the next day. Therefore, Kingo lied when she told the Riigikogu she had neither talked to Väli about hiring him nor planned on it.
"Yes, of course, we talked about her answers to the Riigikogu. The topic on Monday was how her adviser was or was not hired. It is clear the Riigikogu was not given a picture as clear as what we have now. She has signed those documents – both the order to hire the adviser and the order not to hire Väli in the end," Ratas said. Asked about why Kingo lied, Ratas said the question should be put to the outgoing minister. Kingo left her meeting with Ratas without comment.
Clarity hard to come by
The fact Kingo had lied was revealed when journalists inquired whether an employment contract had been signed to hire Väli and followed up on a hint suggesting a desk was being prepared for Väli at the ministry. The ministry did not give a straight answer for several days before finally admitting yesterday that a contract was indeed signed.
Postimees' information suggests Kingo tried to stop the contract being released, saying it would violate the principles of protection of personal information. That is inaccurate.
EKRE chair, Minister of the Interior Mart Helme told "Reporter" that the party did not pressure Kingo to resign. Helme senior also did not agree that Kingo had lied. The national conservatives' chairman found that Kingo has been under fire ever since she became minister and was simply overwhelmed by MPs' questions. Helme also asked whether regular attacks against EKRE's IT ministers could be tied to their desire to review and rework the e-voting system.
Ratas said that deliberations on who could be the next foreign trade and IT minister will begin as soon as EKRE is ready. "We are dealing with the position of the minister responsible for foreign trade and IT, with both sectors vital for Estonia. My suggestion is for the man or woman they will propose to be dedicated to their work. There needs to be cooperation with the business world and attention paid to the crown jewel that is Estonia's IT development, for it to be taken it forward," the PM said.