President: Estonia could be catalyst on climate change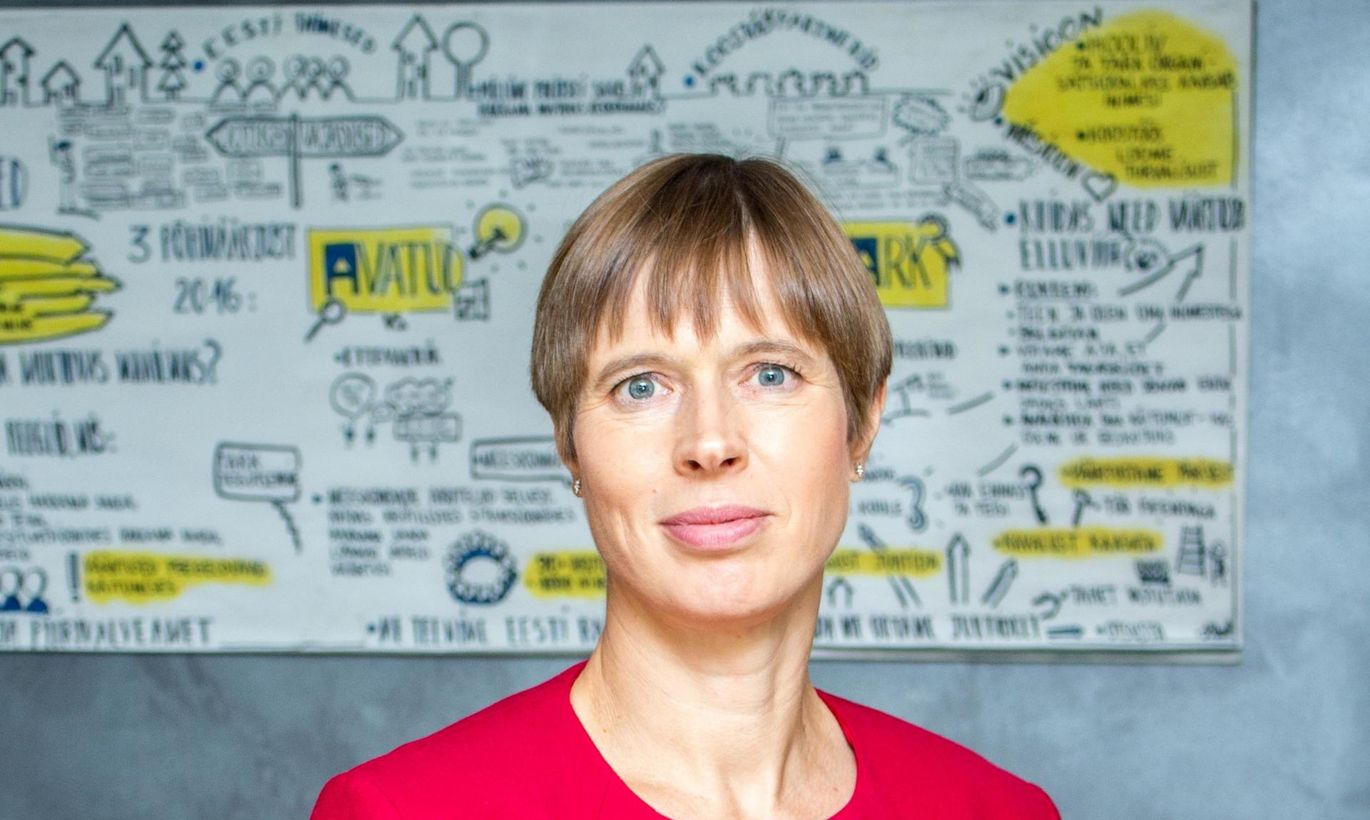 Estonia could become a catalyst on climate topics, Estonian President Kersti Kaljulaid said at an inspiration seminar on green economy in Laulasmaa on Thursday.
"We have been a catalyst on digital topics and led the whole world to cleanup. Why couldn't we be pushing for action on climate issues now," the head of state said according to spokespeople.
Next to denial of climate change, there's a new form of escapism where people say that nothing can be done anymore, we as humans are too small to deal with the consequences of our actions, Kaljulaid said, adding that, fortunately, there is a way out. 
She said the European Union's climate neutrality goal for 2050 means that the EU as the world's biggest single market is prepared to impose necessary market regulations on itself.
"This is also the only way how it would be possible to save the world in my view. Europeans are the most climate conscious peoples and we are ready to take these steps," the president said.
She said that Estonians learned the lesson that the first ones gain, last ones pay already when developing the e-state.
"There are few nations that are prepared to undertake something like this twice in a single generation, but we have one experience already — you have to create a legislative space where investments feel good," the head of state said, explaining that wise and smart legislative drafting is helpful for the green turnaround just like it was for the digital turnaround.
"We may seem to ourselves to be small, unimportant and poor in the context of global warming, but this is not so. We have been a catalyst of digital topics and developing grassroots environmental conservation has brought us to the global 'Let's do it' action. Why couldn't we now be the catalyst in dealing with climate topics?" the president asked.
Kaljulaid also said that she doesn't believe that a person could be prepared to change their consumption habits by more than 20 percent, and that major structural change can be made happen not by the person but by municipalities. 
She also referred to the climate ambition report on Estonia by the Tallinn Center of the Stockholm Environment Institute (SEI) and said in that connection that Estonia has got stuck too much on the €17.3 billion cost estimate.
"I'm not going to stand here and tell you that saving the planet is actually invaluable. However, the SEI report does not differ substantively from the reports on the Nordic countries which say that the Nordic and the Baltic countries may be energy-independent and climate neutral and at the same time earn income. Only that it's time critical, and that is what matters," Kaljulaid added.