State company to dismantle monopoly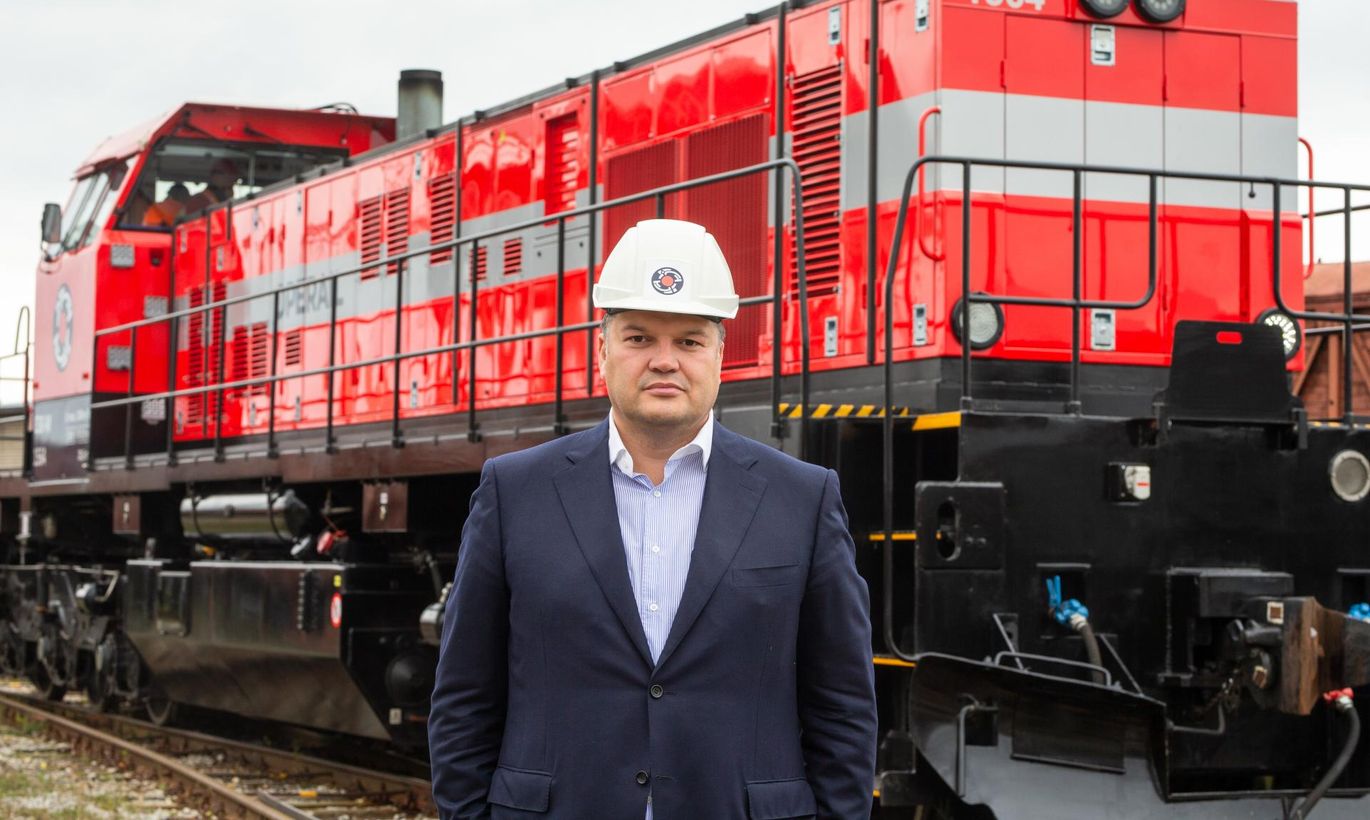 State company Operail, after wrestling with loss just a few years ago, is about to enter the Finnish rail transport market to dismantle the local monopoly and earn a lot of money.
After Russian transit disappeared from Estonia toward the end of the previous decade, Operail (formerly known as EVR Cargo) lost its way. New life was breathed into the company in 2016 when former SEB Group corporate banking director in Russia Raul Toomsalu (44) became CEO.
Since then, Operail has stood out in terms of its bold business decisions. The company bought €35 million worth of railcars from Russia to fix them up and rent them out in the summer of 2017. Even though the transaction took a lot of flak – with a member of the Reform Party comparing it to developing the chemical industry in Syria – it has proved the company's most profitable project to date, making Operail a net profit of €8 million a year.
Weak competitors
The time has now come for the company's next conquest. Operail is set to borrow to invest €50 million into new locomotives and everything that goes along with them and move goods on the Finnish railroad. The news made it to almost all major Finnish papers.
"We finally got it off our chest," Toomsalu said. "It was a long and arduous road that took us the better part of a year," he added.
The head of Operail said reasons for expanding to Finland are simple. Rail transport has been living meager times in Estonia for the past ten years – on the one hand, we have the disappearance of Russian goods, while high infrastructure fees make up the other part of the reason. This means Operail can only grow outside Estonia.
"Why not try our luck in Finland. It is the closest market and the one Estonians understand best," the CEO said.
Does rail transport in Finland really have a vacancy that an outsider could fill so easily?
"I'm not aware of any market that welcomes newcomers with open arms so they could redistribute others' profits," Toomsalu said.
Finnish rail transport is ruled by state-owned VR Transpoint that holds approximately 98 percent of the market, with privately owned Fenniarail picking up the rest.
"To our good fortune, they have not been very client-friendly," Toomsalu explained. "Since they have not met any real competition."
Asking around in Finland, Operail has been told from everywhere that a new more flexible carrier with better prices would be welcome. That is just what Operail is betting on.
Because the Finnish cargo transport business is sweet, VR Transpoint has been fighting hard for years to keep companies like Operail away. The situation changed during the term of previous PM Juha Sipilä.
"He was a businessperson through and through. State agencies' attitude toward us changed during his term. If at first, no one was even willing to meet with us, things began to change, and soon cooperation was sought," Toomsalu said.
Operail was also lucky to find vacant cars on the market. "It usually takes two years to build the railcars and a year to get the certified. But we managed to find existing and certified cars in Europe," the CEO said. This allowed Operail to make a bid and make the deal.
Another advantage of Finland is that it still has a lot of Russian transit goods, with infrastructure fees four times lower than in Estonia. Will it prove another gold mine for Operail?
"It is not quite as profitable as our railcars' rental business," Toomsalu said with a smile, adding that the company is still expected to make better than average returns.
The carrier's Finnish venture will be managed by Ilkka Seppänen who has plenty of experience from working for Finnish rail group VR. He has managed rail freight sales, logistics and safety for the group. Operail's Estonian management regards Seppänen as one of the top Finnish railroad experts.
Like a millstone around one's neck
In addition to its Russian car rental business and the Finnish expansion, Operail has several other projects. For example, the company is building modern locomotives one of which is currently being tested in Ukraine. The country is interested in four locomotives worth €2.2 million each. Operail is looking to sell a total of seven locomotives in all for an estimated €15 million.
Operail has traditionally been moving goods on the Estonian railroad. While most of the company's employees, some 450 people, are still working on that, the activity barely makes ends meet. The main reason for that are exorbitant rail infrastructure fees collected by Estonian Railways.
At the same time, the company's nearly 40-year-old fleet needs to be modernized that requires an investment of more than €50 million. Because operating on the Estonian railroad is not profitable, no bank or investor is interested.
"These are the reasons why no other carrier wants to come here, meaning the state has put this burden on our shoulders," Toomsalu said as to the downside of being a state company.