Kingo's phone swap angers the Chinese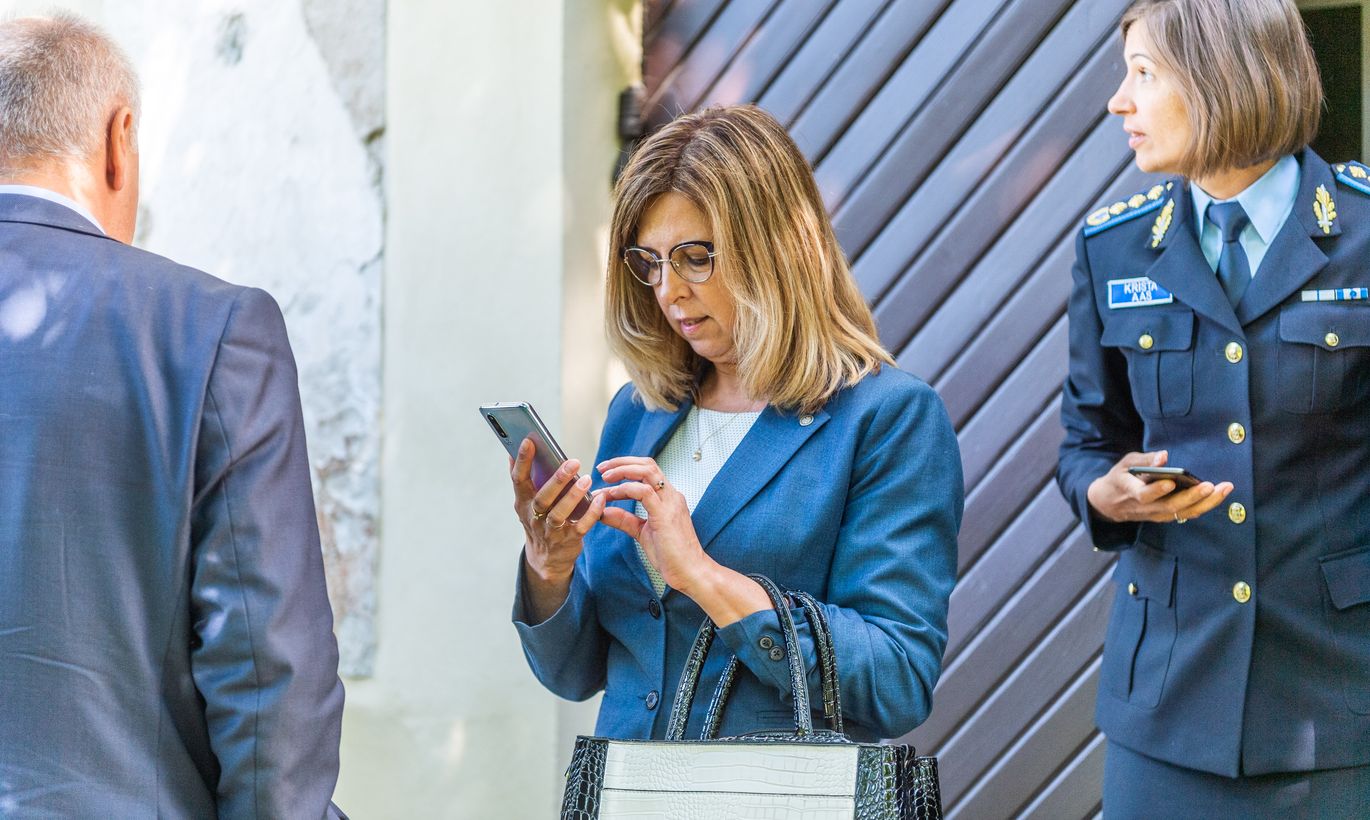 Chinese cell phone manufacturer Huawei doesn't understand why Estonia's Minister of Foreign Trade and IT Kert Kingo had to replace her Huawei phone with an iPhone.
Head of Huawei's consumer segment for the Baltic region Hong Yang said that allegations based on which Huawei phones are not secure are utterly baseless.
"The security and privacy of our clients is paramount for Huawei and we proceed based on the Generally Accepted Privacy Principles (GAPP) in the US, the European Union's GDPR and local regulations," Hong told Postimees.
The ministry beating about the bush
The Huawei representative said that Huawei does not collect or share personal information of users with third parties without the user's consent and tries to offer its clients maximum privacy. "That said, Huawei is always ready to defend its interests in situations where parties are spreading baseless rumors and malicious libel," Hong said.
Minister Kingo told TV3 program "Laser" in September that she uses a Huawei phone for work.
"I have discussed it, but there are no grounds for panic right now. Everything is under control," Kingo, who also used the device to read her work emails, said. "I have nothing so classified as to require extra security on my phone," she said.
It turned out yesterday that Kingo was issued an iPhone by the Ministry of Economic Affairs and Communications (MKM). "Minister Kingo was still using her Riigikogu work phone that was now replaced. It is common practice for the ministry to issue ministers work phones," press representative for MKM Laura Laaster said.
Laaster did not give a straight answer when asked what type of phones the ministry issues its employees. "The phones used by MKM include both Android and iOS models," she said.
Huawei representative Hong Yang believes that doubts as to the security of Huawei devices raised during the "Laser" television program are arbitrary and baseless as there is no proof or case to prove such claims.
Huawei blacklisted
US President Donald Trump shook the technology sector and the global stock market in spring when he prohibited US companies from selling components and software to China's Huawei.
Estonia has not officially banned the use of the company's devices. The NATO Cooperative Cyberdefense Center of Excellence in Tallinn (CCDCOE) has published an analysis treating primarily with 5G technology in which it concludes that while major vulnerabilities have not been discovered in Huawei technology, at least not publicly, a country finding itself dependent on technology supplied by a non-democratic counterpart is a far greater risk. Procurement of digital technology would also entail long-term commitments to communicate with the supplier.
Trusting Chinese companies is made difficult by the country's legal and political environment and state and private sector cooperation in the field of cyber espionage, the center concludes.