Simson spared re-examination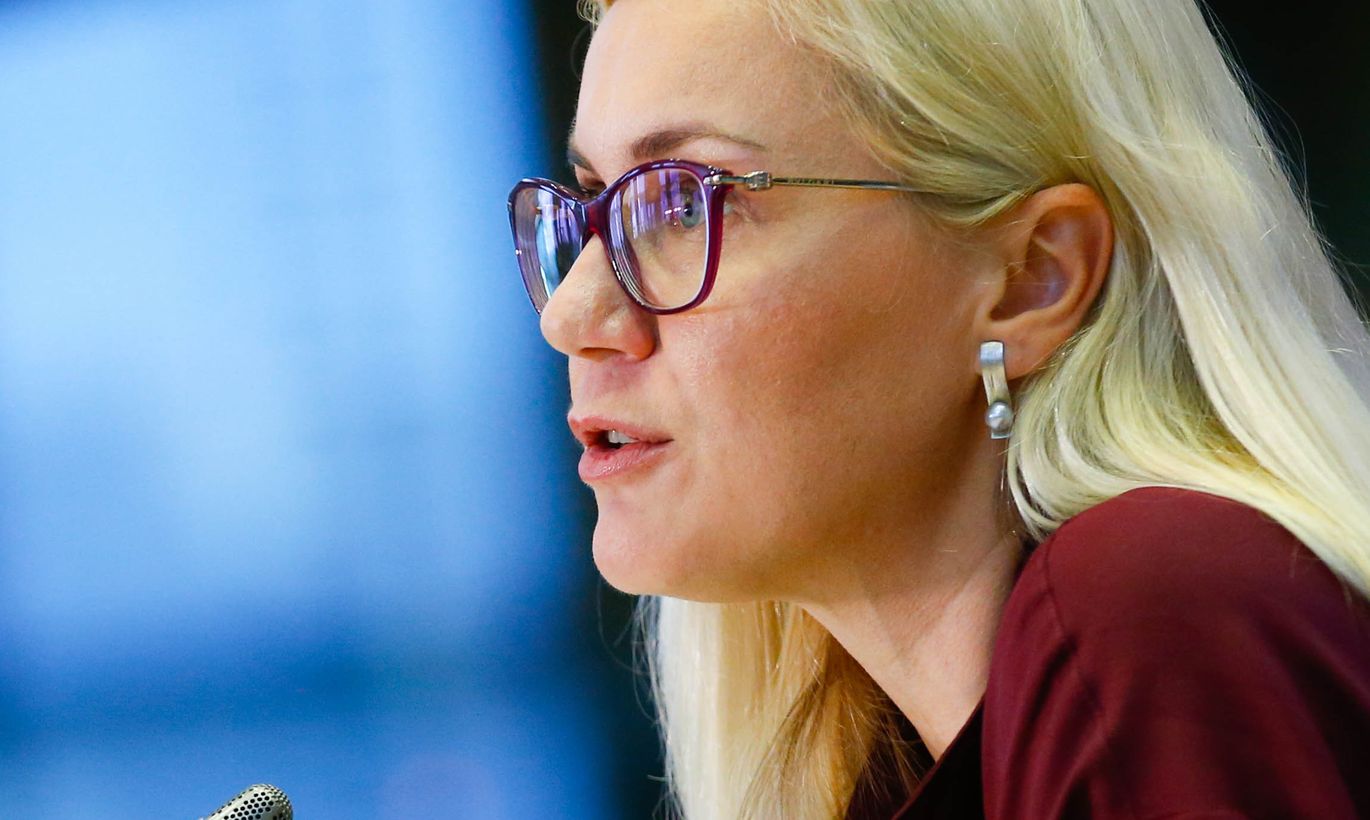 Even though initial reactions following the hearing in the European Parliament of the European Commission's energy commissioner candidate Kadri Simson yesterday were rather critical, with several groups weighing additional questions, the European Parliament's Industry, Research and Energy Committee (ITRE) approved her candidacy in the end.
Simson's performance was at first described on social media as "weak," "vague," "nervous," and "unconvincing." ITRE members included those who referred to her as unfit to take responsibility for the energy portfolio. One criticism was that Simson avoided answering questions on Russian gas and Nord Stream 2.
Russia was brought up right away by former ITRE chairman, EPP member Jerzy Buzek, while Simson later told Estonian journalists that she did not notice that particular aspect as the question was made up of several things.
Unaware of state of affairs back home
"I must admit I missed the opportunity to talk about what was a thoroughly researched subject for me because I started answering other questions in my head and simply missed it," Simson explained. She also missed Peter Liese's (EPP) follow-up question on Russian gas.
Simson later said she would have had a ready answer. "My position is that of the European Union," she said. "Nord Stream does not meet EU energy goals. The latter call for more diverse sources of supply, while the pipeline will bring two-thirds of Russian gas imports into a single corridor, boosting the largest importer's influence."
Predictably, Simson's hearing became as much about environmental issues as it was about energy. The Estonian Center Party member was asked to explain Estonia's continued investments into oil shale and the government's reluctance to go along with EU climate targets at the June European Council meeting.
Simson did not know the Estonian government would approve achieving climate neutrality by 2050 at the same time as her hearing.
She said after the hearing that she supposes the decision was made during Monday's climate and energy committee meeting but that she was not up to speed on developments and it would have been unthinkable to read the news during her hearing.
Simson was forced to explain to Peter Liese her personal perspective on climate neutrality in a situation where Estonia did not want to walk in step with Europe this summer.
"We had parliamentary elections in March and from then on I have served as an MP. I was no longer responsible for energy as minister in June," Simson initially said.
When Liese pressed the issue, Simson said Estonia was not against the goal in summer but simply wanted more time to discuss matters.
"If you want my personal opinion, then yes, I support climate neutrality. I believe it is a sensible goal if we want to limit global warming to 1.5 degrees," Simson finally said.
Simson could not add, however, that the Estonian government now shared her position.
Greens unreconciled
Among those to bring up Estonia's problems was Greens MP Ville Niinistö who said the Estonian government's plan of investing heavily into shale oil production does not match EU climate targets. The Finnish politician asked Simson how she plans to make sure, as energy commissioner, that no further investments into fossil fuels are made.
He did not receive a concise answer. Instead, Simson talked about Estonia's long-term goal of reducing CO2 emissions by 70 percent by 2030 that was approved during her time as Estonia's economy minister. When Niinistö insisted, Simson added that the EU quota system and high CO2 prices make oil shale unprofitable and will contribute to reduction.
Kadri Simson said after the hearing that while Estonia might be the only member state to use oil shale, others generate energy using coal and lignite, and that picking out Estonia is peculiar.
"The Greens' dissatisfaction with Estonia could have been the opposite. Here's a country that has met all of its climate targets so far!" Simson told Postimees.