Aivar Rehe died two days before his body was found in his own back yard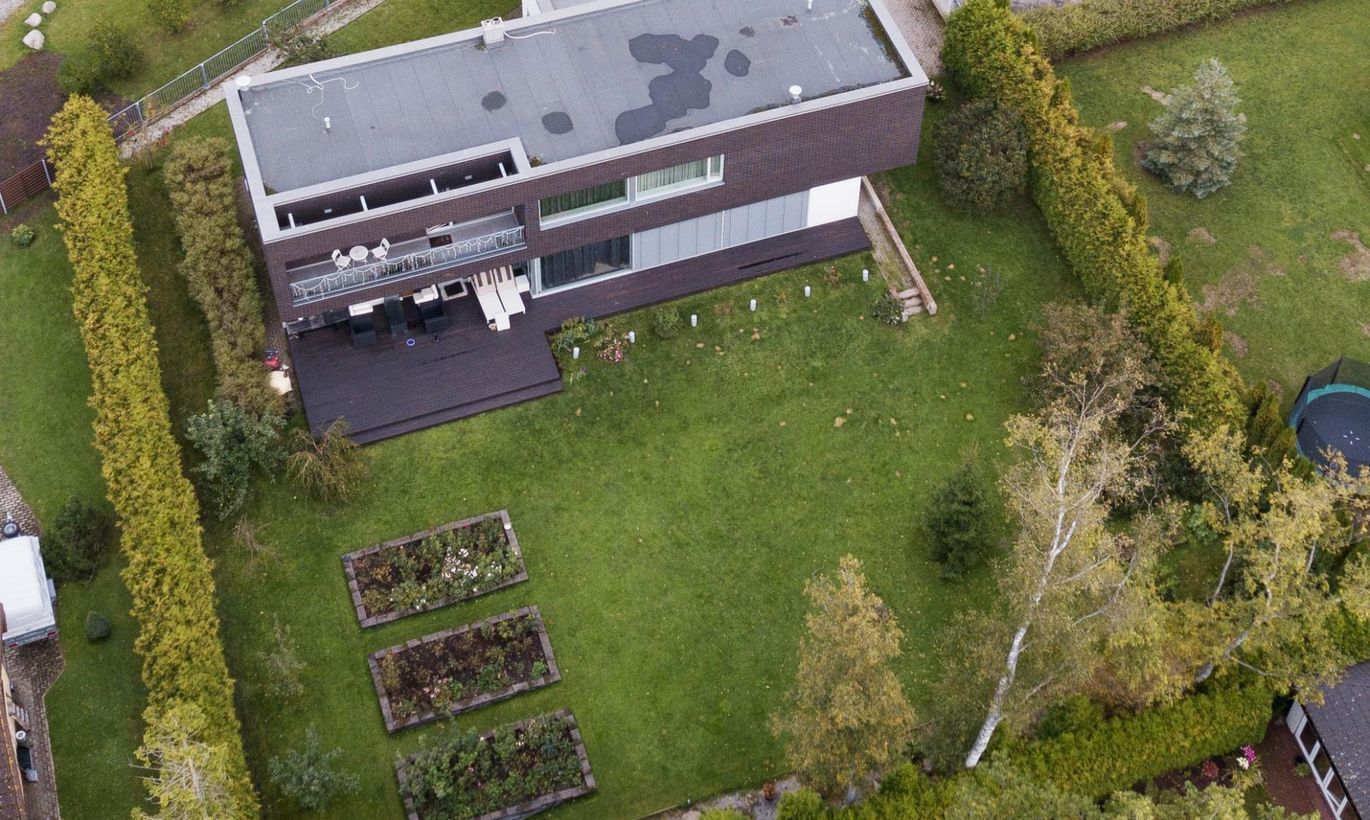 The body of former Danske Estonia CEO Aivar Rehe was found by his family in the back yard of their Pirita residence yesterday morning. Investigators concluded by yesterday evening that Rehe did not return home the day before but that his body had been lying in the yard since Monday.
Aivar Rehe was among the most sought-after executives in Estonia around the turn of the millennium. Every major financial institution wanted to hire him. He became CEO of Danske Bank's Estonian arm 11 years ago and ran the bank for the next seven years until he found himself in the middle of an international money laundering scandal. From there, Rehe's life followed a downward spiral that culminated in the man taking his own life this week.
Missing without a trace
When Rehe (56) had not returned home by noon on Monday, after going for a walk around 10 a.m., his loved ones contacted the police. They had reason to believe Rehe might be a danger to himself. The police did not shed light on circumstances the conclusion was based on but launched a major search operation in the area.
A map was laid out on the hood of a car in front of Rehe's house on Monday to make a plan and designate search areas. The police deployed drones, looked at surveillance camera footage from nearby residences, searched nearby woods and scanned bodies of water with the help of hundreds of volunteers. Two days of searching failed to produce a single lead as to the whereabouts of Rehe who had left home without his cell phone and wallet.
"He wanted to go out unseen," professional missing persons seeker Aare Rüütel said. "If we cannot find him in nearby woods and have no other versions, we must stop actively searching," said Valdo Põder, operations chief of the North Police Prefecture.
People in charge of search efforts were running out of ideas, and the police had scheduled a meeting for Wednesday morning to discuss whether and how to proceed; however, investigators received a surprising phone call around 10 a.m. The family that had turned to the police for help had found Aivar Rehe's body in the back yard.
"We have ruled out criminal causes," Marie Aava, spokesperson for the PPA, said. The police confirmed Rehe's body had no bullet wounds.
The public was curious as to how and why the man who had stayed out of sight for two days returned home to put an end to his life. Everyone involved believed the police had searched the residence first. It turned out not to have been the case. "The police did not check the yard and proceeded based on statements by the family," Aava said.
Therefore, it seems likely Rehe never left his home. The family home's back yard is surrounded by a small hedge, with bushes and trees growing here and there. Rehe's body was found in an out-of-sight location. Because he had said he was going for a walk, neither the family nor the authorities thought to check it thoroughly.
Asked why the authorities failed to check the back yard, Aava said suicidal people usually do not return home. "We have never had a case like this before, while it is possible to miss a body during a search even if you take a fine-tooth comb to the area," she added.
Silence on Pirita street
Police officers worked fast after reaching the Rehe residence Wednesday morning. The tape had been rolled up, the body moved and evidence collected by 11 a.m. The only thing to suggest something had happened were a few journalists bombarding police spokesperson Kristjan Lukk with questions. "I'm not expected to comment on that," Lukk said and proceeded to recite previously agreed-upon talking points in Estonian and English.
Residents of the area were shocked by events as nothing had suggested Aivar Rehe was having such serious problems. "He mowed his lawn like usual this summer, without showing any signs that something was wrong. He was a handsome and pleasant man," Svetlana said. "Aivar was a very nice person, but I suppose any man can come undone," Ardo added.
Aivar Rehe's death took everyone on his street by surprise and all people could say was that Rehe was a neighbor everyone knew.