Extraordinary pensions hike down to €7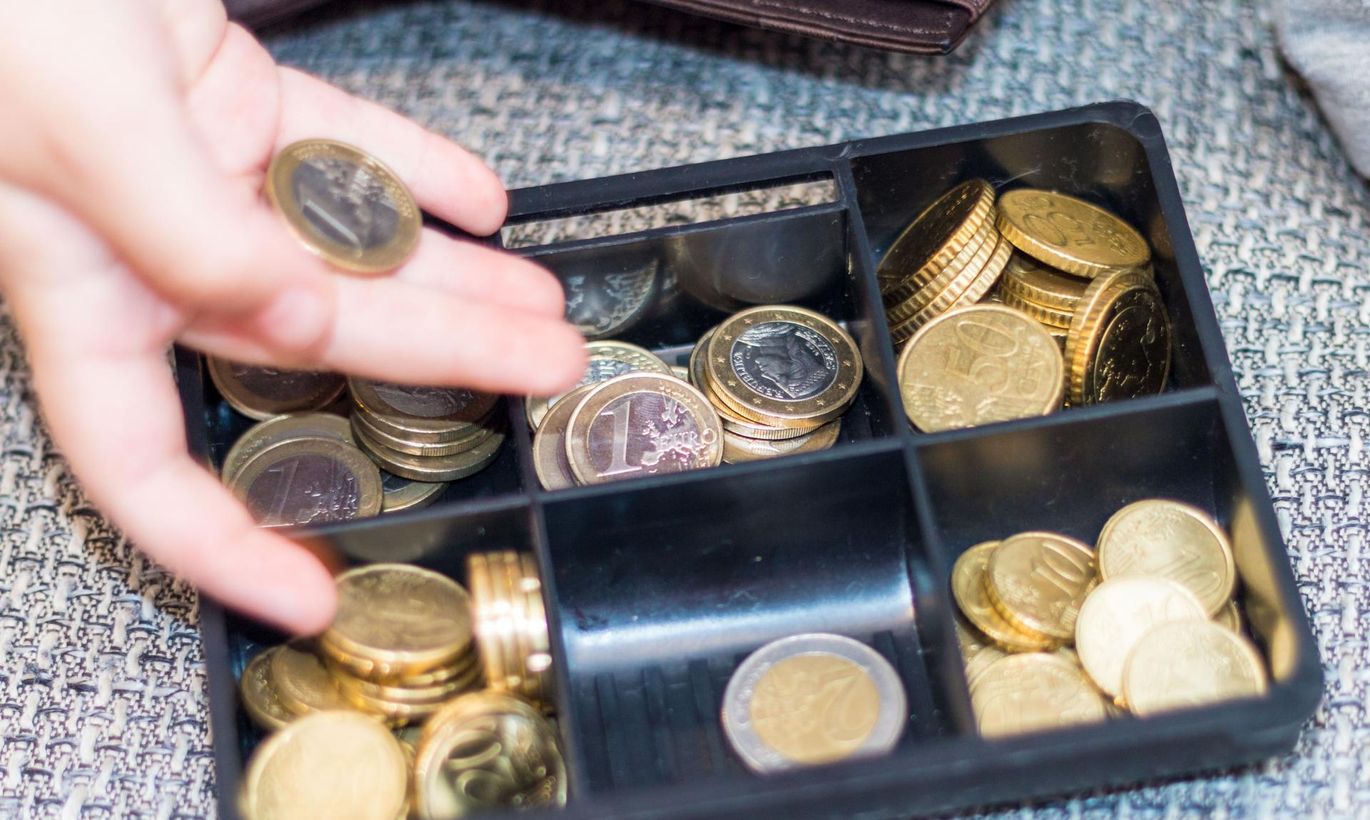 The Center Party will be making good on its primary election promise – a 2020 pensions hike – in reduced volume as information available to Postimees suggests pensioners will only gain an extra €7 a month.
Elections ads saw Center initially promise a pension hike of €100 for 2020. Things started to change after that. The volume of next year's extraordinary pension hike became uncertain, while Minister of Social Affairs Tanel Kiik (Center) expressed hope the full hike could be achieved inside the next four years.
What was not said at the time was that the promise is largely self-fulfilling as annual indexation of pensions based on economic growth will provide the bulk of the promised sum automatically. A finance ministry forecast suggests indexation will hike pensions by about €38 next year. If we add to that the extraordinary hike of €7, we are left with a total pension advance of €45 for next year. Less than half of what Center promised its voters in winter.
Should indexation fall into the same ballpark next year, the €100 target would be close to achieved a year later than promised. Regardless of the fact the extra effort comes down to just €7 a month.
The pensions hike and the rest of the 2020 state budget will be approved at a government sitting this afternoon. Prime Minister Jüri Ratas did not say whether the €7 hike would find a place in the budget. "The government is set to pass the 2020 budget tomorrow, which is when figures and possibilities therein will become public. Of course, we will try to contribute to the well-being of the elderly and ensure our pensioners the largest single pensions hike in 12 years if we include indexation," Ratas wrote in his reply to Postimees.
Minister of Social Affairs Tanel Kiik also neither confirmed nor denied the €7 hike. The minister admitted, however, that the initially promised €100 hike will not happen in 2020. "Considering the financial situation, economic and financial forecasts since Riigikogu elections, the state's financial possibilities are rather restrained in the coming years. Promises and goals we set before elections will be impossible to realize," Kiik said.
Not what people were led to believe
Data from Statistics Estonia suggests the country has 304,593 pensioners the decision concerns. "Of course, this is a very modest increase," said Astrit Hunt, head of the Võru Pensioners' Day Center. "It doesn't pay to make promises that cannot be kept. That is what is most frustrating," she added.
Hunt said that elections ads made it seem like pensions would go up by €100 extraordinarily, not as a result of indexation. "It creates confusions and stirs passions," she said.
This confusion is understandable as advertisements and speeches did not mention the role of indexation in the promised hike. While Center's elections platform mentions indexation as part of the promise of hiking pensions, the coalition agreement makes no mention of it. The latter makes is seem like the hike is purely extraordinary and courtesy of the Center Party.
Chairman of the Estonian Pensioners' Association Andres Ergma said that even €7 can help people. "Looking at it from the perspective of people whose pension is €300 a month, it is something. Those who receive more will find it less useful," he said.
Prime Minister Jüri Ratas is convinced every euro matters. "Every euro we can add to pension advance in 2020 contributes to growth of average pension for upcoming indexations," Ratas wrote to Postimees. This means that the index used to calculate pensions will be based on higher pensions the year after next.
Social Democratic Party (SDE) MP Helmen Kütt said that while pensioners can use every little bit, an additional €7 will not solve elderly people's problems in Estonia. The sum looks better when multiplied by twelve, but it will not deliver our pensioners from poverty. Estonia remains a red lantern in terms of income of elderly people in Europe," Kütt said. "If child benefits have reached strong – I'm not saying sufficient – levels, we owe a debt to our elderly. It is not the sum these people were hoping for when making their choice next to the ballot box," Kütt said.
The average old age pension was €485 a month in the second quarter of the year. The 2020 pension hike will therefore take a lot of people's pension above the €500 minimum exemption, with or without the extra €7. This means pensioners' income tax exemption should be revisited.
The Center Party says as much in its elections platform. "We will keep the average pension exempt from income tax. We will give pensioners an additional €250 exemption, hiking pensioners' basic exemption to €750," the program reads.
Whether the latter change will be decided at the government sitting today neither Ratas not Kiik said.
"We can return to further steps regarding extraordinary hike of pensions that is a clearly phrased goal in the coalition agreement during fiscal strategy negotiations in spring," Ratas said.