Entrepreneurs drowning in reporting obligation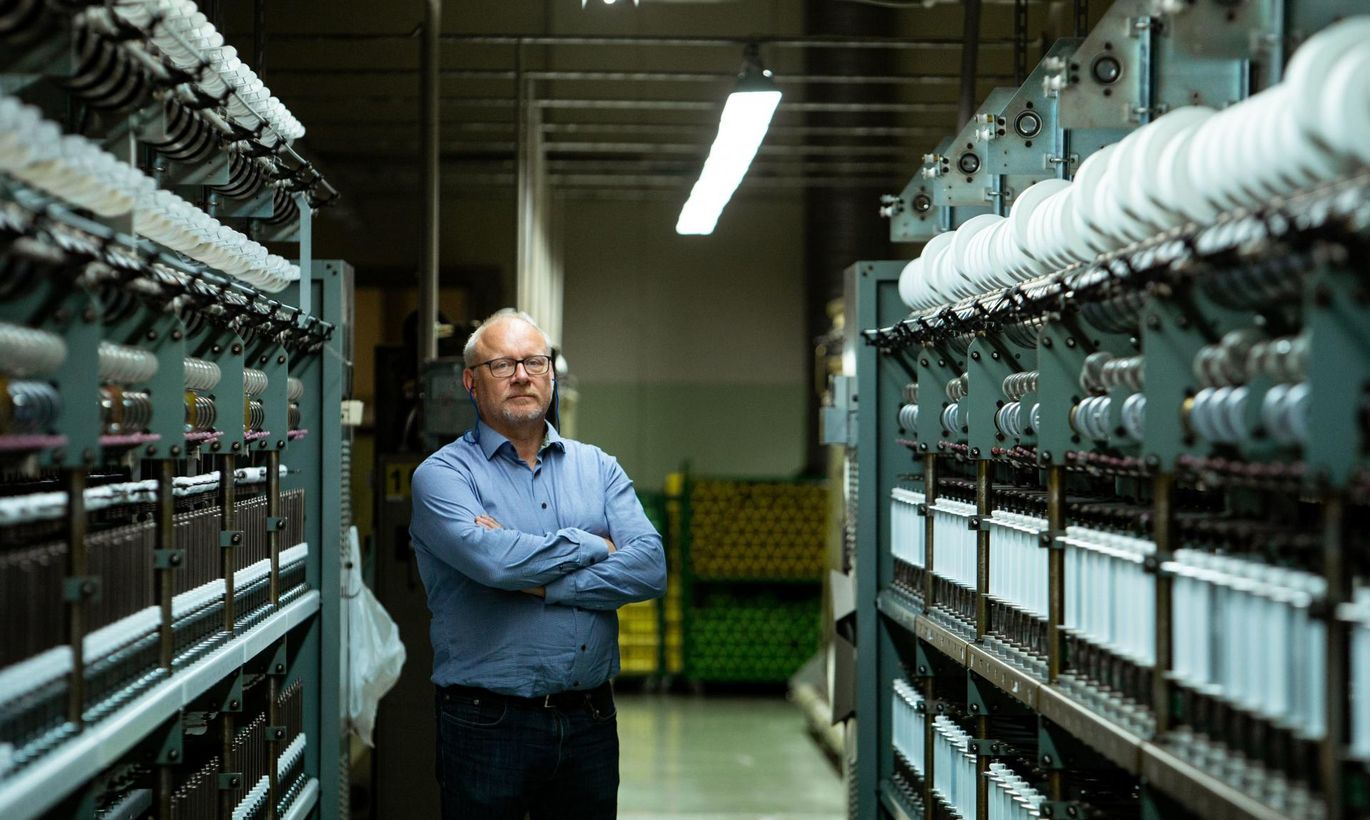 Entrepreneurs that file hundreds of reports every year are asking about the lingering obligation to send the government documentation they neither collect nor need in their work.
We tend to be proud of our streamlined and rapid administration in Estonia. It takes 20 minutes to create a limited company, while income tax returns are filed online in three. We have launched a zero-bureaucracy program the aim of which is to do away with reporting altogether.
The reality is somewhat different. Head of Pärnu County elastin yarns manufacturer Fein-Elast Urmas Mägi recently grew angry at Statistics Estonia when the agency asked the firm to enter previously reported salary data again in the eStat environment. "Receiving these kinds of letters is offensive when you've had to put up with the reporting obligation for 25 years!" Mägi wrote in his reply.
Statistics for analysts and politicians
The problem goes beyond salary data and has been around for a long time. Fein-Elast is obligated to send 75 annual reports to Statistics Estonia alone. "According to my calculations, it takes a single employee two weeks a year to take care of all the necessary reporting," Mägi said.
He added that while the agency feels it has created an innovative tool in the eStat online environment where entrepreneurs can enter their data, the latter is not created or converted into suitable formats automatically. "We do not base our work on the data Statistics Estonia is after," he said.
Mägi gave an example where the statistics agency wants work hours reported in thousands of hours with two decimal places, while the company only records total hours. The agency also asked for October data in January. This requires companies to go rummaging through old data. While it is not difficult as such, Mägi said it is something companies would not have to do otherwise. "I'm willing to part with all the data in our own accounting program, but no more!" he added.
Mägi admitted that while some statistics needs to be collected, most of it is useless, at least for entrepreneurs. "I don't know who uses it! We don't! I would like to see a company that delights in working through it all. Perhaps only officials, politicians and analysts," he said, adding that he rather bases business decisions on stock market indexes that cover price changes for commodities.
Tartu County furniture maker Tarmeko and its 250 employees have to file a whopping 390 annual reports, 210 of which to Statistics Estonia. Administrative burden was lower in 2011 when reports totaled 380, with 197 going to the statistics agency.
CEO Jaak Nigul said that while more reports need to be filed, entering the data has become simpler as many forms are prefilled. "I believe it does not take as long today compared to a few years ago," he said.
The businessman said that it currently takes an employee four days a month to take care of reporting. The monthly cost is around €500-600, considerably less than it was a decade ago. "But it's still expense," Nigul added.
Can he see his reports benefitting anyone? "Hard to say, I cannot feel it. I believe only analysts use this data, while it never seems to affect political decisions," Nigul said.
Head of the policymaking department of the Estonian Chamber of Commerce and Industry Marko Udras said that things haven't improved much since the creation of the zero-bureaucracy program in 2015. Entrepreneurs are most disgruntled over having to give several agencies identical or very similar data. Even though Estonia has a ban on asking for the same data again on paper, it doesn't seem to be working in real life, Udras found.
Annoying innovation report
For example, there are situations where a company presents monthly industrial output data to Statistics Estonia, while the agency later asks for quarterly data. Another problem is the Ekomar report that sums up companies' economic activity. Udras believes Ekomar could be prefilled to a much greater degree as most of the data can be found in firms' monthly and quarterly reports. Udras also found the innovation report to be overly time-consuming as it asks for data companies do not need.
Udras admitted some things have improved. For example, that companies no longer have to present to Statistics Estonia data they've already entered into the employment register. "That said, such changes are of little effect and hardly make companies feel things have improved greatly," he added.
Head of media relations at Statistics Estonia Kadri Kütt said that containing red tape is a priority for the agency, which is why they try to collect as much data as possible without bothering companies.
Reduced statistics
"We make use of over 100 public databases, prefill questionnaires and are trying to have fewer companies file reports," Kütt said. Still, there is data annual reports and other public sources do not provide in necessary detail. Also, such data often cannot be compared to that of other countries. Therefore, it is inevitable the agency must ask entrepreneurs for certain information, Kütt said. She promised that data must only be presented once and said that companies should report it on a special website if they are asked to present the same data for the second time.
Kütt said the reporting obligation has been reduced in recent years. For example, if a single company had to present an average of 2.5 reports a year in 2017, that figure fell to 1.9 the following year.
Over the last three years, the administrative burden of small companies that have up to nine employees has been reduced the most, while the reporting obligation of larger enterprises, with over 50 employees, has remained the same or even grown.