Study: tunnel to bring Estonia tens of millions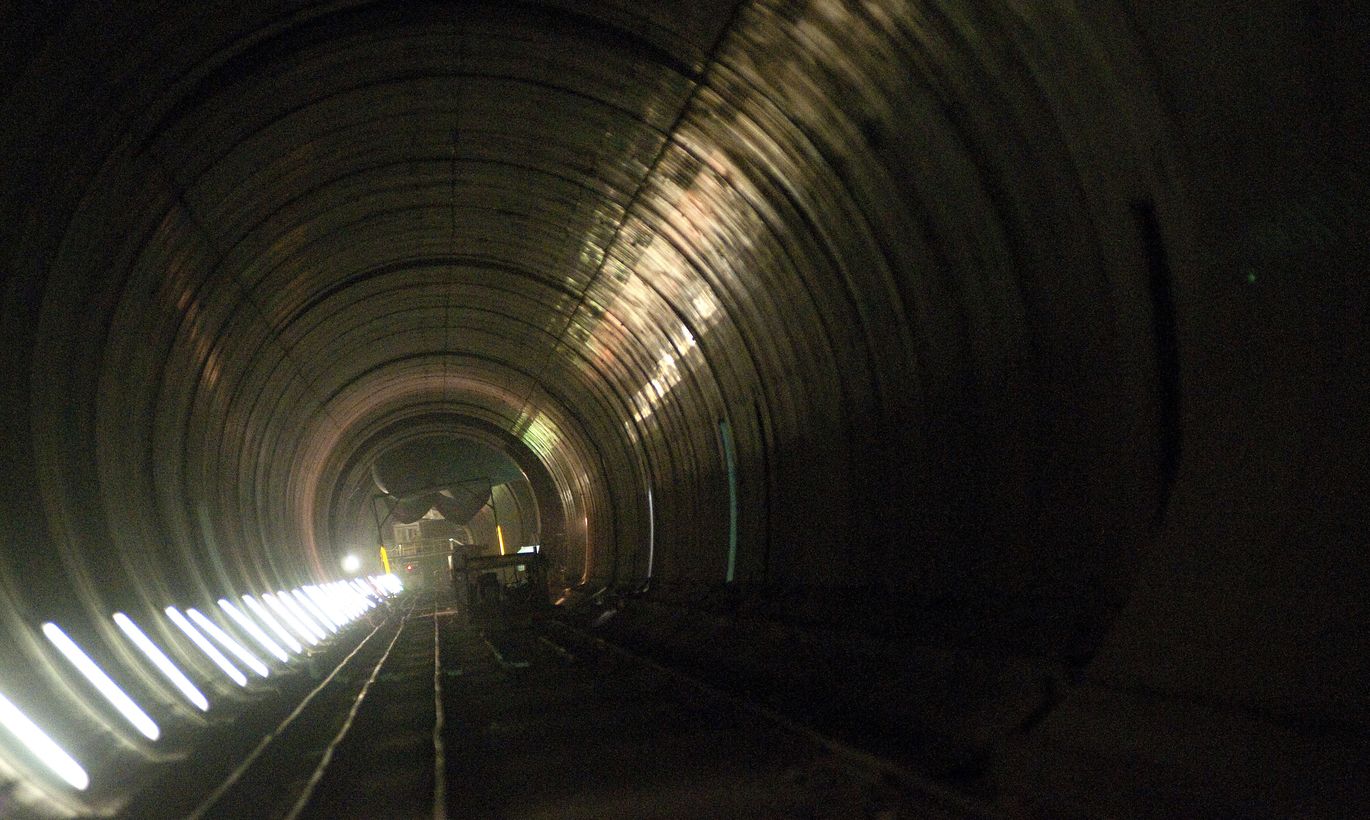 A recent study ordered by Peter Vesterbacka's Finest Bay Area and carried out by Finnish pollster Taloustutkimus concludes that the construction and operation until 2050 of the Helsinki-Tallinn undersea tunnel would add approximately €300 million to the two countries' economies, with €47 million expected to come Estonia's way.
Expert at Taloustutkimus Pasi Holm said that the tunnel will add €600 million or 2.5 percent to the Estonian GDP a year during its construction in 2021-2025. The corresponding figures for Finland are €2.4 billion or 1.1 percent of GDP. Holm also said the project is subject to a multiplier effect of 1.8 times.
Everything would change
Additional revenue is expected from construction of the tunnel itself, residential and office buildings, new consumers, growing real estate prices and the creation of twin cities. Peter Vesterbacka believes both ends of the tunnel as well as artificial islands along the tunnel route will have modern and in places even utopian living environment to attract new residents.
Vesterbacka's survey forecasts double passenger figures compared to the earlier Fin-Est Link survey – Taloustutkimus estimates that tunnel trains will be used to make 52 million trips in 2040.
19 million trips would be made by commuters whom it would take an hour to get to work of which the train ride between the two cities would take 25 minutes.
Pasi Holm said that real estate prices and difference in cost of living could motivate some 20,000 Finns to move to Estonia but continue working in Finland. The study suggests a third of Estonians living and working in Finland would move back to Estonia but continue to work in Finland.
According to Finest Bay Area's plans, the tunnel train's annual pass would cost €2,499, with a single ticket priced at €50.
The study also speaks of income from spending by new residents and real estate to accommodate them. Pasi Holm sees the greatest benefit in the fact of Tallinn and Helsinki becoming twin cities that is estimated to add 0.15 percent to the Estonian GDP and 0.1 percent to that of Finland annually.
Pasi based his study on the effects of the Öresund Bridge between Sweden and Denmark. The bridge linking Malmö to Copenhagen also created what are effectively twin cities and helped Malmö catch up to wealthier Copenhagen.
Estonian economist and the president's economic advisor Heido Vitsur did not wish to comment on the conclusions drawn in the survey in detail. "I do not understand the choice of input. The Öresund Bridge connects North Europe to Europe. The situation is incomparable in geographic, demographic and economic terms."
Why would they commute?
Vitsur did not wish to comment on the study's forecasts in terms of economic gain but was critical of proposed passenger figures. "I cannot see them commuting this intensively. The project could be feasible with great passenger figures; however, I just cannot see them right now," Vitsur said.
Businessman and founder of several successful startups Allan Martinson has no doubts as to the positive effects of the tunnel project. "I take my hat off to Vesterbacka. Should the tunnel be built, its positive effect will be greater than most people believe. It will give rise to unprecedented twin cities." Martinson is convinced that the effect of the tunnel is greater than the sum of the two cities. "What sets this project apart from a normal startup venture is its scope. Developers need security."
Chief economic development analyst for the Ministry of Economic Affairs and Communications (MKM) Mario Lambing said that the tunnel would alter current game rules and result in considerable change. "Certain effects might be overestimated in the initial analysis. Estimated growth in certain areas of the capital might not translate into similar nationwide growth. Faster development of centers might pull resources and people from other areas, while certain positive effects will carry beyond the capital. The investment is forecast to benefit the economies of the two countries, while a large part of it will move out of the region as import," Lambing noted.