Nordica subsidiary to play first fiddle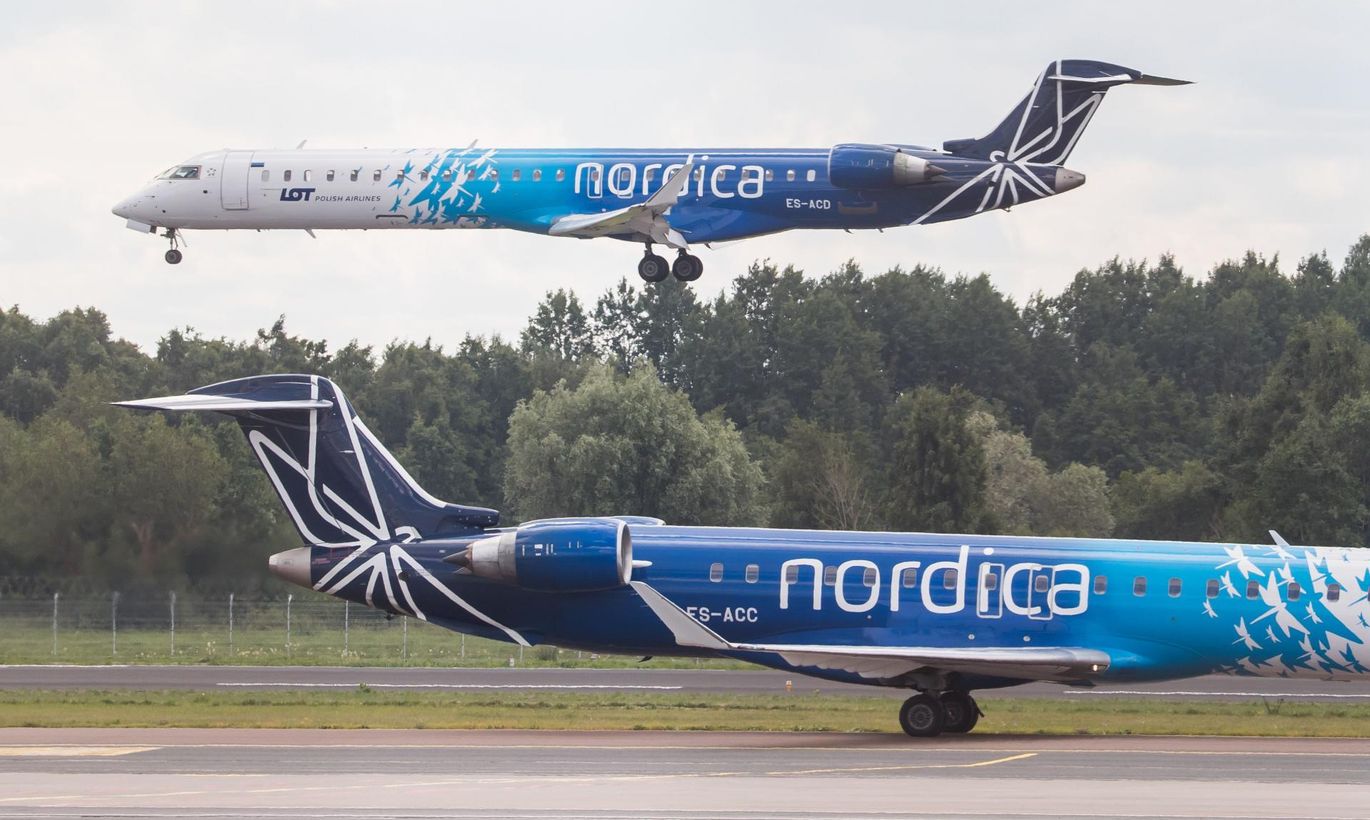 Forget the pathos of Nordica as a national airline and a Tallinn-based fleet – these times are gone. Estonia can only afford a flexible aviation company that flies where there are clients and money.
That is how one could sum up a recent press event to present the new center of gravity in Estonian aviation that is Nordica and Polish LOT subsidiary Regional Jet. The joint company's plans are ambitious – acquire six new aircraft every year and double turnover by 2021.
Let us start from the beginning. Regional Jet was created in late 2015 to man and operate flights for Nordica. Nordica has never operated its own planes and buys in the service from Regional Jet.
Next to the domestic market, Regional Jet has been busy looking for work abroad from the very beginning. Its first success came when SAS signed a six-year contract in March of 2017. Regional Jet's passenger figures and volume of contracts have grown considerably over time as the company has created an effective business model.
Since the state decided to stop burning money on flights out of Tallinn last October, Regional Jet has been concentrating on its activities abroad. And so, a national airline becomes the past and subcontract work for other airlines becomes the present. And perhaps it's not for the worst.
Regional Jet is run by the last manager of Estonian Air Jan Palmer (69). He is the man to look to when talking about Estonian aviation and its future. While Nordica CEO Erki Urva has a high-sounding title, Nordica is bereft of important functions today.
Regional Jet's plan is to offer foreign airlines contract work. For example, SAS needs someone to bring passengers from small Swedish and Danish towns to Stockholm for SAS to fly them all over the world. Regional Jet's other major client is Polish airline LOT that wants passengers to reach Warsaw.
Regional Jet also has smaller contracts with many other airlines, such as Flybe, Smartlynx and Air Serbia.
Untapped potential
Its second business is offering services to local governments. Regional Jet operates flights between Stockholm and cities in Northern Sweden, like Arvidsjaur and Gällivare.
Palmer says this type of contract work is quite new in European aviation and has immense potential. Major airlines are not interested in operating small aircraft with fewer than 140 seats over short distances. It is much more expedient to procure the service from smaller players like Regional Jet that is becoming a trailblazer of contract work.
For the latter, such contracts usually mean stable income over six or more years that entail no business risk. The important thing is to meet the client's standards and fly on time. Marketing and filling seats is not Regional Jet's concern. They have a contract with an airline that is obligated to pay them for the service.
Jan Palmer said that the era of small national airlines is over. Estonian Air and Nordica's struggle to sell tickets to direct flights out of Tallinn is no longer feasible.
"The market is too small and competition too fierce. European Commission's state aid rules make it impossible," the CEO said. He added that he tried to pursue contract work as head of Estonian Air, but threat of the airline going under scared away clients.
Owners steering clear
Regional Jet's business model gives Palmer high hopes for a bright future. If this year, the company is expected to make a profit of €3 million at a turnover of €80 million, by 2021, a turnover of €160 million is hoped to pay out over €9 million in net profit.
The CEO said that these expectations are based on more than hopes as contracts have already been signed. He suggested the airline is looking at several other potential contracts but refused to go into detail. Palmer did not rule out flying outside the EU, in Russia, Ukraine or Belarus for example.
Asked about the risks of his ambitious plan, Palmer said there aren't many. Of course, no one can know the general economic situation in two years' time. Crewing aircraft is another potential worry as there is labor shortage everywhere.
Should the economy come to see tougher times and foreign airlines decide to stop flying from Tallinn as Estonian politicians have warned, Regional Jet will be able to lease new aircraft to fill the void quickly enough, Palmer said.
If the company manages to stick to its plan of turning a stable profit, owners might be tempted to take out dividends. Palmer said that even if that is the case, most of the profit needs to be left alone as Regional Jet has not yet accumulated a lot of resources.
"I will not let them take all of our profit," he said.
Minister of Economic Affairs Taavi Aas (Center) said that they do not plan to take dividend from Regional Jet before 2023. At the same time, the economy minister left the door open, saying that the ministry will keep an eye on the company's financials and decide based on how it is doing.
It has also been rumored that Estonia plans to buy the Poles' stake in Regional Jet, as well as possible privatization or listing of the company. Palmer could not comment beyond saying those decisions are up to the owner to make. "I keep my nose out of politics; let me develop the business as that is what I'm good at," the CEO said with a smile.