Chinese investments come with golden handcuffs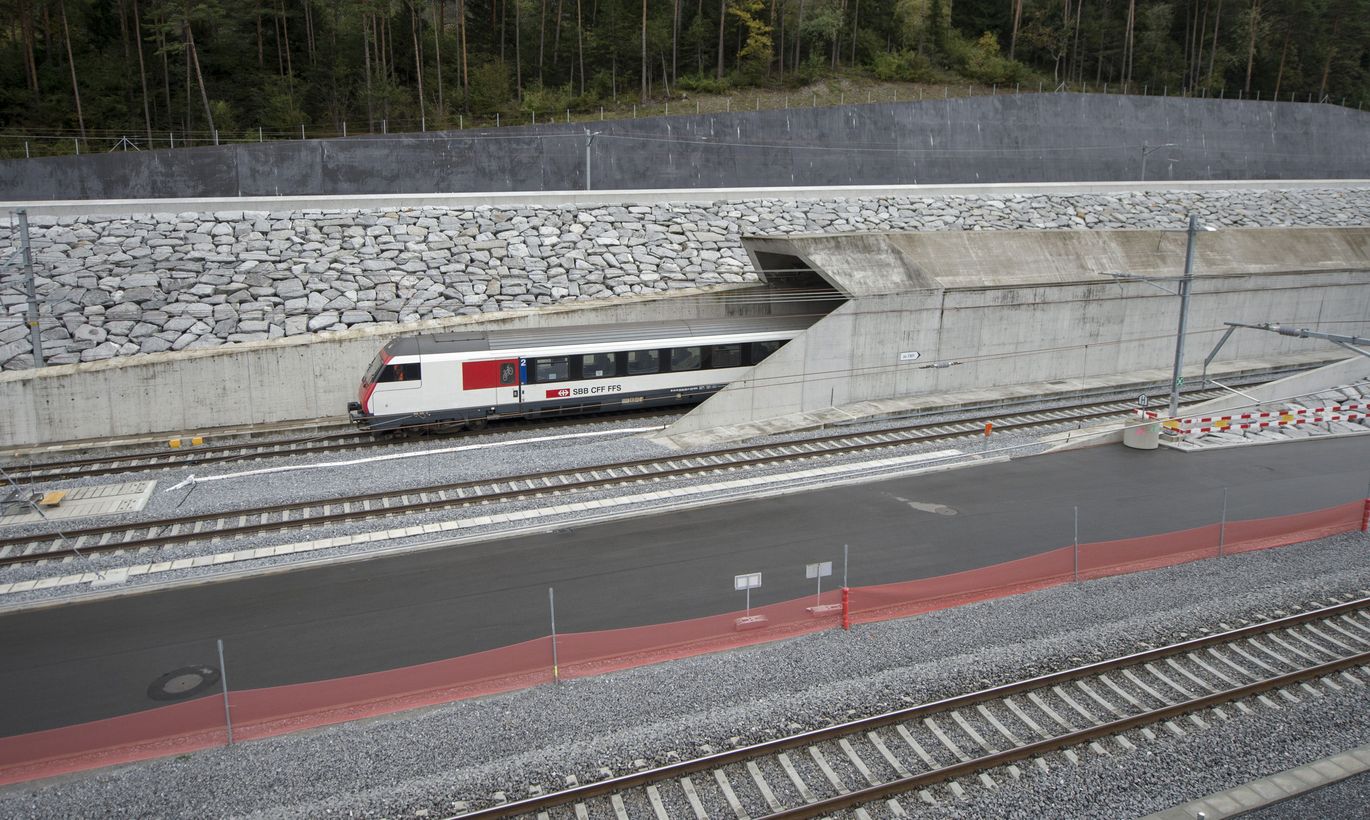 One of the creators of the legendary Angry Birds game Peter Vesterbacka approached then Estonian foreign minister Marina Kaljurand during the Lattitude59 conference dinner three years ago and said, pointing to his friends sitting at another table: "We just decided to build a tunnel."
Fast forward three years and Vesterbacka has found the estimated 15 billion euros needed for the tunnel and three contractors ready to start digging the world's largest undersea tunnel between Tallinn and Helsinki.
The catch? Both the money and the workers would come from China.
Chinese investments into the Baltic countries have been modest so far. The tunnel project, along with a few other strategic infrastructure developments the Chinese have been eyeing, could become the largest Chinese investment in Northern Europe. It is this fact that might prove fatal for these developments, considering that the European Union has started weighing foreign investments from a security and strategic interests point of view.
Tunnel: a lot of questions, few answers
Finest Bay Area Development promises to open the nearly 100-kilometer-long tunnel between Estonia and Finland by Christmas of 2024. The Estonian government remains skeptical. "We have no information to suggest that plan is feasible," Minister of State Administration Jaak Aab said.
Aab also doubts the developers' claim that the tunnel will cater to 51 million annual passengers and 22 million tons of goods as these figures would constitute six- and fourfold growth respectively.
Finest Bay Area Development's Estonian liaison Paul Künnap told Postimees that a large part of passenger traffic would take place between Helsinki and a planned artificial island on the Finnish side. Finest Bay plans to turn the island into a home for 50,000 people.
Because the Baltic countries are planning to construct Rail Baltic at around the same time, Estonia wants the tunnel to use the European track gauge and be connected directly to the European railroad. Finest Bay has ignored that request so far. The company's application would see the tunnel end some 30-60 meters underground in Tallinn's Ülemiste district.
The main concerns associated with the tunnel are security related. What if the contractor is unable to finish construction? What if the owner decides to sell the tunnel to a third party? What kind of influence will the owner and operator of the tunnel wield over Estonia and Finland? What kind of pressure could be put on the countries; for example, by stopping traffic for an unspecified time? The developer has not provided answers to alleviate such concerns.
Finest Bay Area Development's partners are among the largest companies in the world. In July, the developer signed a mutual intentions protocol with Touchstone Capital Partners, GAMA Holdings, China Railway International Group (CRIG) and China Railway Engineering Company (CREC). Touchstone Capital Partners is an investment fund with an alleged 100-billion-dollar portfolio that would provide the bulk of the funding. CREC that is on the Fortune 500 list and its subsidiary CRIG would oversee construction.
Even though the Estonian government is in no hurry to jump on Vesterbacka's China train, the developer remains hopeful. "We simply want the planning process to begin. I do not believe the government will decide it does not want the tunnel," Paul Künnap said. His team at law firm Sorainen pursuing the tunnel project has grown to seven people.
A source told Postimees that the developer wanted to enlist former PM Taavi Rõivas to give the project required momentum.
One of Estonia's leading China experts Leslie Leino said that while such tactics are characteristic of China, it is frightening to see it happening in Estonia. "The Chinese always hire someone with good local connections to work on their mega investment projects. They need someone who has a direct line to decision-makers," he said. "What we need to keep in mind regarding China is that such contacts always lead to the communist party."
Rõivas, who is known as a keen supporter of the tunnel project and knows Vesterbacka well, denied having been made an offer. "I have not been made a concrete offer to which I could say yes or no. We have talked about how to make sure the tunnel would happen. There are no formal ties right now, and it is by no means certain there will be," Rõivas said.
Great interest in Baltic ports
Constructing infrastructure for new trade routes is at the heart of China's Belt and Road Initiative. Its aim is to strengthen China's ties to Asia, Europe and Africa. If built, the Tallinn-Helsinki tunnel would be a part of the program. It would also include Baltic ports China has recently taken an interest in.
Andrus Ansip experienced China's interest in ports when serving as prime minister when the Port of Ningbo that is among the largest in China wanted to launch cooperation with Port of Tallinn. Ansip vetoed the plan but said it was not over security concerns. "I simply failed to see a business opportunity there," he said.
Chinese investments usually come with promises of increased trade when Chinese transport and logistics companies adjust their transit flow. The main player here is one of the world's leading container transport companies China Merchants Group (CMG).
Baltic ports are competing for Chinese investments and goods with Belarus where CMG has a joint company with the government and is developing The Great Stone industrial park.
"I do not find it likely Klaipeda could become a serious part of the [new] silk road," said Arturas Drungilas, head of corporate relations at the Port of Klaipeda. But Drungilas believes Klaipeda could become a way station for Great Stone goods.
The same prize is eyed in Gdansk in Poland, Muuga in Estonia and especially in Latvian ports. The race to attract more Chinese freight trains at times takes on anecdotal proportions.
Lithuania has been the most persistent in boosting transit volumes, with the new silk road fueling passions since 2010. The first Chinese freight train arrived in late 2011.
It was the port at Klaipeda that first caught China's eye. The latter proposed a joint company with Lithuania, but nothing came of it. Then president of Lithuania Dalia Grybauskaite met with the Dalai Lama in 2013 that brought a nuclear winter to Lithuania-China relations for two years.
PM Algirdas Butkevicius had to work hard to bring a thaw to relations. His efforts finally paid off when Port of Klaipeda and Lithuanian Railways signed a mutual intentions protocol with CMG. A year later, the Chinese company announced Lithuania would become the seat of their Eastern European expansion.
CMG brought with it other Chinese companies. This kind of diverse development is exactly what the head of the Klaipeda Free Economic Zone Eimantas Kiudulas wants to see.  "If the Chinese establish a foothold in the port, they will also invest in the city and the free economic zone. That is their modus operandi elsewhere in the world," Kiudulas said.
That said, the Klaipeda port extension has gotten nowhere so far. President of Lithuania Gitanas Nauseda said that expansion plans should not be hurried, and that Lithuania needs to be careful of the investment for security reasons.
Ports, Rail Baltic and tourism make up the three sectors where the Chinese are interested in cooperation, then PM of Latvia Maris Kucinskis said after meeting with his Chinese colleague Li Keqiang in 2016. To find out more about Rail Baltic, Chinese delegations visited railway companies in all Baltic countries.
China's interest in Rail Baltic is hardly surprising as it is the largest infrastructure project in the Baltic region. Former head of the Rail Baltic joint company Baiba Rubesa said there was a time when she entertained Chinese business delegations monthly. Their message was clear: China is not interested in bits and pieces but the entire construction contract. When it turned out that constructing Rail Baltic with a single tender was impossible, the number of visits fell sharply.
Actual volumes trifling
Even though transit between China and Latvia is not growing rapidly, representative of the latter's transport ministry Helmuts Kols is unfazed. "We have done a lot of work the fruits of which we'll see in the future," he said. "If Google searches of Latvia used to produce results for our march of the blondes, now the top search results often include transport and logistics news."
Kols said that Latvians managed to convince Air China to add the country to its list of potential direct destinations if the number of Chinese tourists to Latvia grows.
Kols also boasted the number of Chinese containers arriving at the Port of Riga having grown by 230 percent since 2017. What this really means is that the number of containers has grown from 3,000 to 10,000, making up a paltry 2.1 percent of the port's cargo volume.