Martin Helme proposes expensive road building solution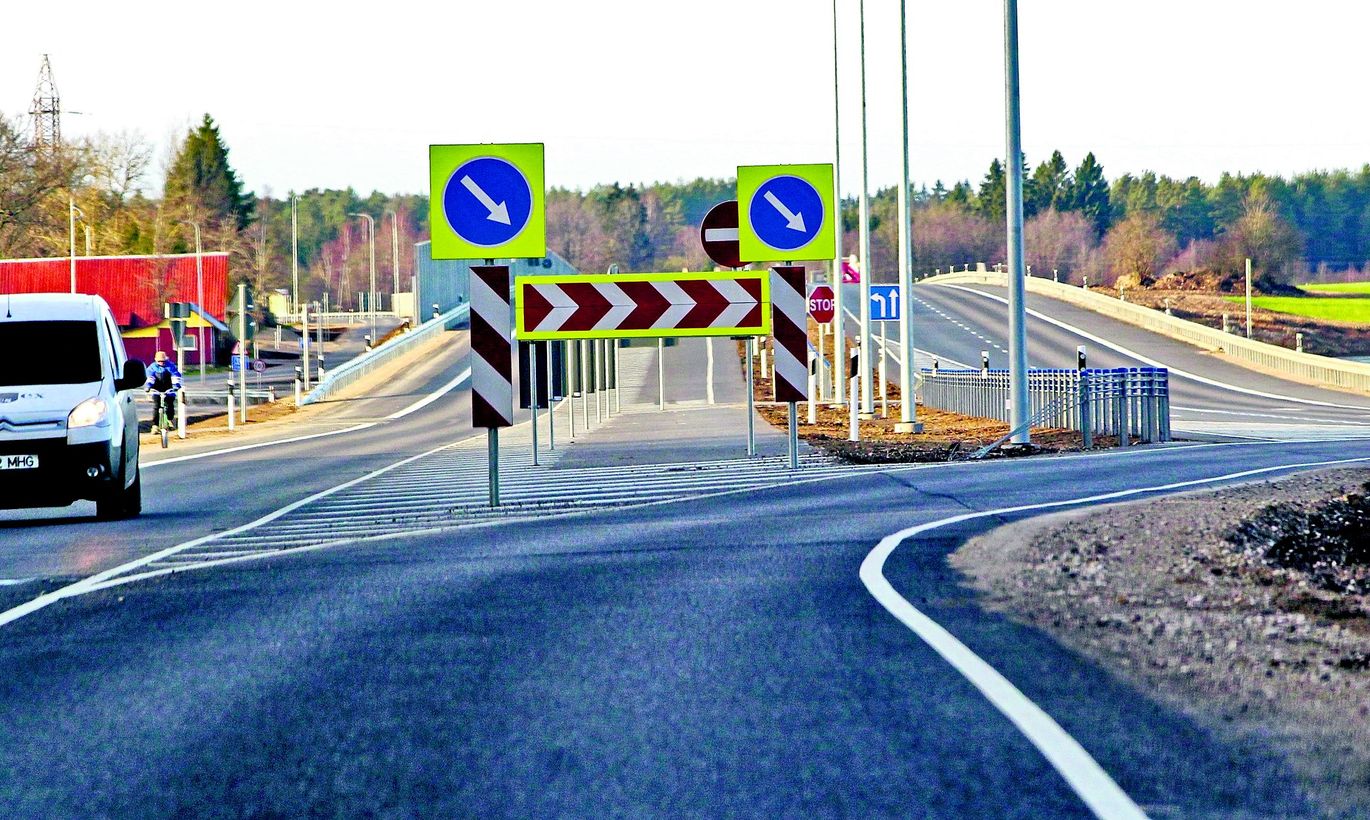 A plan to have the private sector develop four-lane highways on which the state would pay rent might end up costing a pretty penny as private companies are used to profitable ventures. The idea would require thorough analysis to prove that a private developer's efficiency could justify a higher price.
Minister of Finance Martin Helme proposed constructing four-lane highways from Tallinn to Tartu, Pärnu and Narva in cooperation with the private sector. To put simply, the state would procure so-called PPP projects from the private sector and pay rent for use of highways over a long period.
One major weakness of PPP projects is price. "The private sector wants to make money. We have seen considerable profit margins put in place for past projects of this nature, and in this situation, it would be more sensible for the state to make the investment," said Tõnu Palm, analyst for Luminor.
More expensive by far
Former finance minister Aivar Sõerd (Reform Party) echoed Palm's doubts. "A public-private partnership is not a serious option for major infrastructure projects and has several shortcomings. The most prominent of these is the fact the object will end up costing the taxpayer several times more than it would if financed directly from the state budget. PPP projects also come with the risk of the state developing a longstanding dependence on a single partner," Sõerd said.
The former minister said examples are not hard to find. "The PPP option was used when Tallinn renovated its schools and it made the entire undertaking unreasonably expensive. Operational leasing adds private sector loan costs, margins etc. Besides, the state could issue bonds on much better conditions than private sector companies," he said.
Tallinn schools' PPP renovation partner Urmas Sõõrumaa perceives the plan as promising. "The public sector has learned its PPP lessons, handled them poorly for lack of experience in the past, but everything is clear by now, and PPP projects could be successful for everyone involved today," Sõõrumaa said.
The businessman said he supports public-private cooperation as it is the most efficiency way of completing projects. "The private investor is interested in profit. The public sector often constructs expensive monstrosities – if only the Estonian National Museum – without giving heed to maintenance costs down the line. The private sector makes sure its investments stay profitable in the future," Sõõrumaa explained.
The advantage of using PPP is that the state does not have to borrow. "European rules do not allow for a major deficit, which makes realizing major infrastructure projects difficult," Helme explained. Therefore, we need to employ methods where investment and loan costs are shouldered by the private sector. "This means that we will rent finished roads for an extended period – we're talking 25-30 years. It would be an operational easing for the state. We would break the bank trying to build these roads with state funding," Helme said.
He added that while relevant framework needs a lot of work, a workable PPP solution would not affect annual state budget balance, with costs distributed over a longer period.
Road tax a matter of choice
Asked whether paying rent on finished highways would not result in road taxes, Helme said it is a matter of choice but added the government would rather avoid road fees. "Road usage fees are not necessary. Ireland built its highway network using PPP projects and has no road tax. It is not a precondition," he added. Head of road building at Nordecon Ain Pähkel said constructing three highways would be too expensive for the private sector in Estonia. "I do not believe our companies have such resources or that someone would be willing to grant them such a loan," he said. "If this plan goes ahead, it is likely projects will go the way of major international corporations that will keep the profits," Pähkel said.
Head of Trev-2 Sven Pertens was less pessimistic. "International financial institutions would definitely be involved," he said. The executive said that road usage fees that could compensate rent payments would be difficult to introduce in Estonia. "There would have to be free alternatives. While it is possible in theory, it would rather not work in a small country like Estonia where distances are not great and alternative routes can be difficult to find," he said.
Pertens said that the PPP option should be considered if there are no other options. "The state does not have enough reserves, nor is it allowed to borrow as it needs to maintain structural fiscal balance; the third option would be a PPP project," Pertens said.
Pertens said that it would still be more sensible for the state to borrow. "Interest rates are favorable, and the state could get a sensible loan right now. Considering the euro's dwindling purchasing power, a loan would make sense now, but it is up to the government to decide whether borrowing is even possible. PPP would likely prove more expensive," the executive said.