Easing up on quick loans feared to cause more problems than solve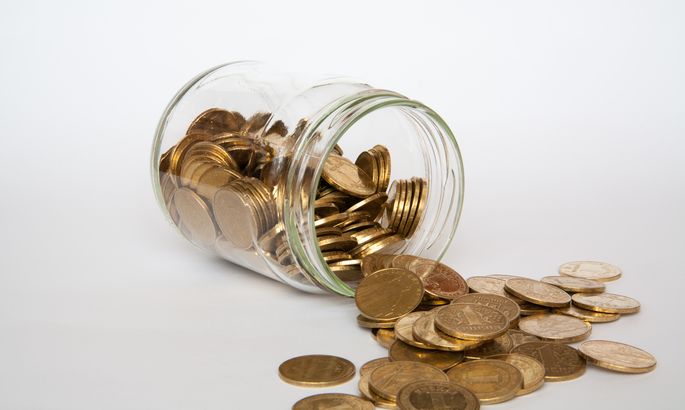 A proposal by the Estonian Ministry of Economic Affairs and Communications to relax advertising restrictions on loan providers is rousing suspicions among politicians and debt counselors alike as it means rules will also become less strict for providers of express loans.
It is suspected that if quick loan providers were to be given more freedom in terms of advertising, the decision would result in more problems rather than fewer.
"It remains unclear which societal problems the government is solving with this move," opposition Reform Party MP Liina Kersna said, adding that she would be very cautious in terms of reducing advertising restrictions on quick loans. "This is the second proposal from the recently appointed government giving impetus to entrepreneurs providing express loans, among whom there is a supporter of one of the coalition parties," Kersna said. 
Kersna is referring to a plan by the coalition to enable exiting the second pension pillar and Parvel Pruunsild who owns express loan provider Bigbank and has supported the junior coalition partner Isamaa with hundreds of thousands of euros.
Sven Sester, member of Isamaa and chairman of the economic affairs committee of the parliament, however, is also skeptical about softening restrictions.
"In this market, it has to be taken into account that when the customer enters into the transaction, they are automatically in the weaker position," he said.
Three years ago, Sester was among those who stood up for imposing advertising restrictions on quick loans.
"With the information currently available, I am rather skeptical about relaxing advertising restrictions on express loans. We certainly expect for the minister of finance to present an analysis and clear arguments on why they are seeking to liberalize the express loan market," the economic affairs committee chair said.
Ordinarily, the impact of a piece of legislation is ascertained with a study; with the proposal in hand, however, it is the opposite. No impact studies have been carried out; nevertheless, it is claimed in the draft explanatory notes that the implementation of the amendment lacks significant impact, which is why an impact analysis has not been conducted.
"The amendment provides increased legal clarity for entrepreneurs and supervisory authorities in implementing the law," the draft explanatory notes read. "There is no social impact or effect on national security, foreign policy, regional development, the organization of local governments, or natural and living environments."
Reform Party MP Kersna argues to the contrary. 
"The business model of express loans essentially relies on creating problems, not solving them," Kersna said, adding that those who are not eligible for a bank loan often take out an express loan even though their repayment capability is insufficient.
"Taking an express loan is a seemingly easy but in reality an excessively expensive solution for desperate people, which should not be endorsed by the state," she said.
Riina Sikkut, MP from the Social Democratic Party (SDE) and former minister of health and labor, agrees with Kersna. 
"We are not just talking about advertising restrictions. This service has a big social impact," she said, underlining that express loan users are frequently people who have ended up in a tight spot and have no time or ability to compare different loan offers.
The Ministry of Economic Affairs, however, said that commercial information might instead educate people about loan providers.
"Consumer awareness needs to be boosted through commercials and by drawing attention to the nature of the service and the risks it contains," Kristi Talving, deputy secretary general of the Ministry of Economic Affairs and Communications for the internal market, said.
Talving highlighted that the amendment does not affect other consumer credit advertising requirements, thus still preventing the ad from becoming attractive.
"There are currently no problems arising from a lack of information on loans," member of the Reform Party Kristen Michal said. "If this bill solves no problems other than the loan provider having too few customers, then society doesn't need it," he said.
Claims that advertisements by express loan providers could raise consumer awareness also rouse suspicions among debt counselors. Ester Saag, member of the management board of the Estonian Creditors Association, told Postimees on Wednesday that entrepreneurs will likely only present the information that benefits them.
"Advertising focuses on finding new customers, that is inevitable. That's business logic," Saag said.
Long-time debt counselor Terje Laats, who works with debtors daily, says additional advertising is the last thing people need.
"Those who really need an express loan, will find the service," she said.
Laats noted that people do not turn to express loans as a last resort but do so much more lightly. 
"Among those who take out an express loan, many are young people who regard living in debt as an ordinary thing," she said, adding that particularly in rural areas, an express loan often serves to pay for travelling expenses or organizing a child's birthday party.
"People want to show that they're doing well too," Laats said.
She noted that people tend to become addicted to borrowing. For instance, one of her counselees took an express loan and, finding himself unable to repay it, convinced his mother to take out a bank loan. With his first loan repaid by his mother, he took out a second quick loan to cover his living expenses.
"He said he doesn't know how to live without money," Laats said.
The debt counselor is convinced that instead of relaxing advertisement restrictions, the express loan system should instead be tightened up with similar requirements imposed on borrowers as when applying for a loan at a bank.