Peeter Perens: I was holding back tears throughout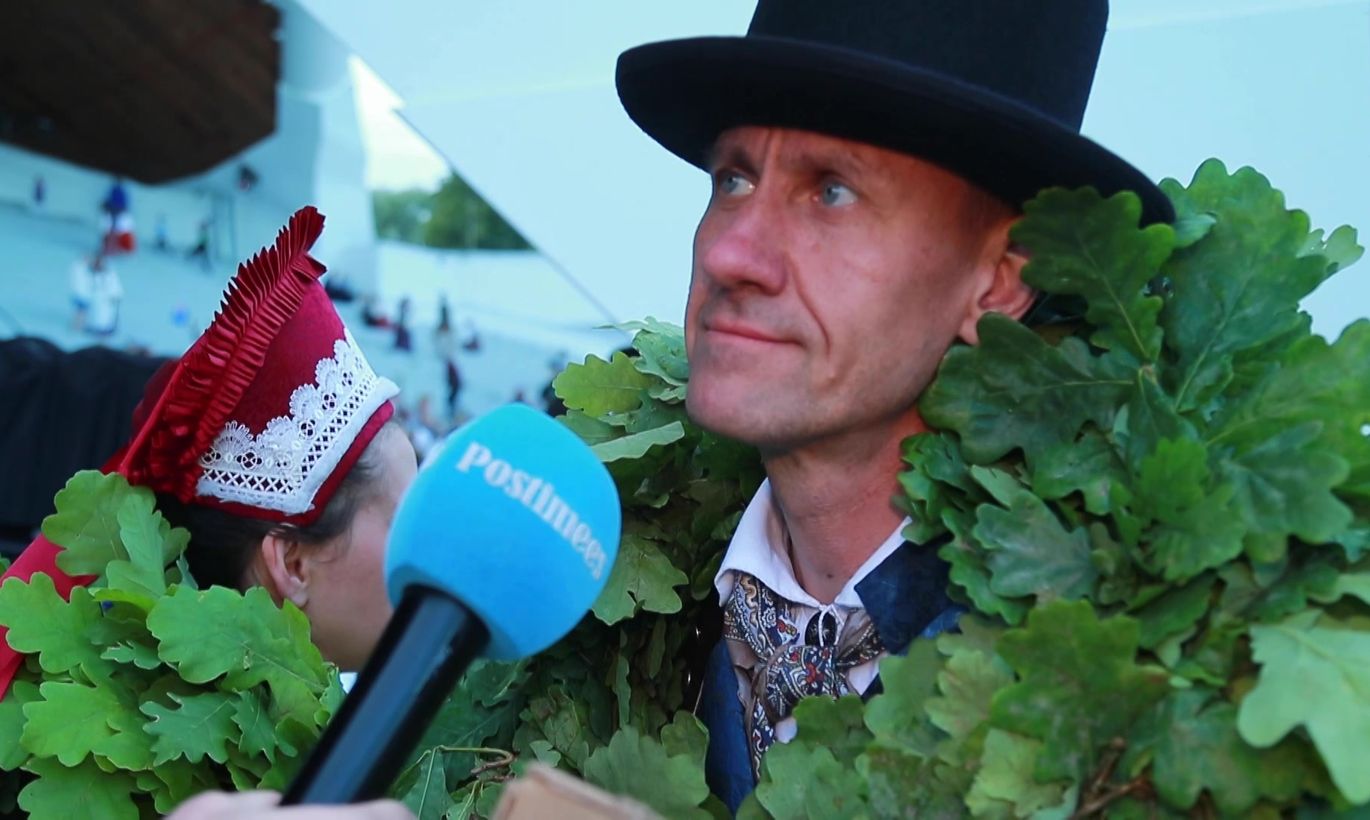 Goosebumps never left head choirmaster of the song festival Peeter Perens yesterday as every song, conductor and singer were like his children whose performance he was feeling with every breath.
Peeter Perens, when you came down the steps of the conductors' platform before your last performance, leading the men's choirs today (yesterday – ed.), you seemed to be in high spirits, one might even say relaxed. Have you remained calm throughout this important task or is that just the surface?
"Relaxed" is definitely the wrong word, but spirits were high for sure. One would be hard-pressed to imagine a more beautiful celebration that what we've seen today.
I am of course highly biased because everyone is like my children here: the songs, the singers and the conductors.
I suspect many would agree.
I sincerely hope so. It is up to the people to judge [the festival].
Have you had time to watch and enjoy the celebration yesterday and today during your off time, when you are not leading choirs, or have you rather been nervous and worried?
The choirmaster's profession requires one to be concentrated and focused. Relaxation is something we cannot afford.
The emotion comes and goes like a wave: when it is time to lead a choir, it is time to concentrate. That is when you get butterflies in your stomach. Once I'm up there, I just do my job.
Which aspects of organizing the celebration caused you the biggest headache?
I cannot really think of anything. Rather, I would like to look up and say: "thank you for the weather!" The forecast was depressing, but Pärt Uusberg said a few days ago that he believes our music can change the weather.
I didn't want to believe it, but it seems he was right after all.
At which moments did you get goosebumps?
I'll be honest and say that I have them constantly and must fight to hold back tears. Everything has been so moving. It is difficult to just be, assume a calm disposition. I constantly feel like I'm hovering 30 meters above ground.
Did it feel different as the head choirmaster, compared to previous song festivals where you've also led choirs?
It is always a solemn feeling getting up in front of a choir, also one filled with responsibility. It is a difficult task to be honest.
As lead choirmaster, I feel responsible for the entire program, for every song coming out just right; it is different in that sense.
The celebration proved so popular that many people were left outside the gates. While the number of listeners also came close to the critical level in 2014, ticket sales were not halted then. Did you have any idea this year's festival could prove this popular?
It is no surprise Estonians care about the song festival.
The Song Festival Grounds are finite, and we need to be responsible for one another's safety here. It cannot be helped: if we cannot fit any more people then that is just the way it is.
We need to be considerate towards each other. The song and dance festival foundation thought about it, and screens were set up in different places so people could watch the festival.
Will you sleep easy tonight, or will your emotions keep you up all night?
That remains to be seen. I have to give a press conference at 9 a.m.