Media organization criticizes Postimees owner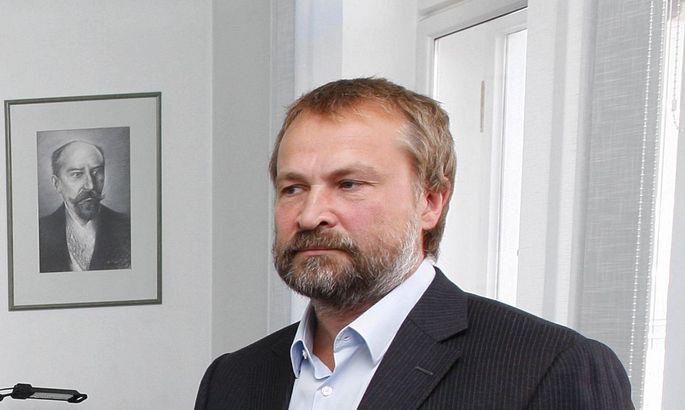 International media freedom organization Reporters Without Borders is accusing owner of Postimees Group Margus Linnamäe of interfering in the work of the editorial staff at Postimees and urges him to respect the newspaper's independence.
The organization writes in a press release that heads of business, investigative, sports and opinion desks have left the paper inside a year as Linnamäe wants to turn Postimees into a conservative mouthpiece. The statement reads that Linnamäe is a member of the Isamaa party and donated €50,000 to it last year.
The group claims that Linnamäe has told member of the editorial staff: "Not every opinion is worth spreading, only good opinions." The press release does not mention who heard it from Linnamäe. Reporters Without Borders also mentions Postimees' slogan of "We stand for the survival of the Estonian nation, language and culture through the ages."
Executive publisher of Postimees Merili Nikkolo has explained editors leaving as a natural development. Concerning the new slogan, Nikkolo told Reporters Without Borders: "It is important to emphasize national roots and ensure the existence of Estonian language and culture through the ages by functioning as a positive pressure group and watchdog of said values."
"We are concerned to see a media owner interfere so publicly in the contents of a newspaper and threaten the freedom of his editorial staff," Reporters Without Borders writes and warns that Estonia could lose its 11th place in the world press freedom index and place in jeopardy attitudes toward journalistic freedom in Estonia.
The organization mentions Postimees' "Meie Eesti" (Our Estonia) section and writes that it does not answer to the editor-in-chief and instead authors are handpicked by Linnamäe or his employees. "They produce content that reflects conservative worldview, often mixing fact and opinion, offering a one-sided view," Reporters Without Borders writes.
Margus Linnamäe said in a comment that if Reporters Without Borders claims to represent journalism, one would expect them to strive for objectivity and at least try and verify claims beforehand. "Postimees' executive publisher Merili Nikkolo has replied to questions that are a cause of concern for Reporters Without Borders and explained developments at Postimees.
Unfortunately, Reporters Without Borders has opted for spreading rumors, relying mostly on statements by journalists who have left Postimees for various reasons (some of whom simply couldn't do their job as far as I am aware), which is definitely not in line with good journalistic practice.
It is a great shame that Reporters Without Borders has allowed itself to be manipulated and through it harmed the organization and the reputation of journalism in general."
Editor-in-chief of Postimees Peeter Helme said that the "Meie Eesti" section answers to the opinion desk and its authors are not handpicked by the owner. "To say that everyone who writes for "Meie Eesti" shares a single worldview is insulting to "Meie Eesti" editors and Postimees in general. In doing so, Reporters Without Borders is, to borrow their own words, "mixing fact and opinion, offering a one-sided view.""