Helme without allies in leaving PACE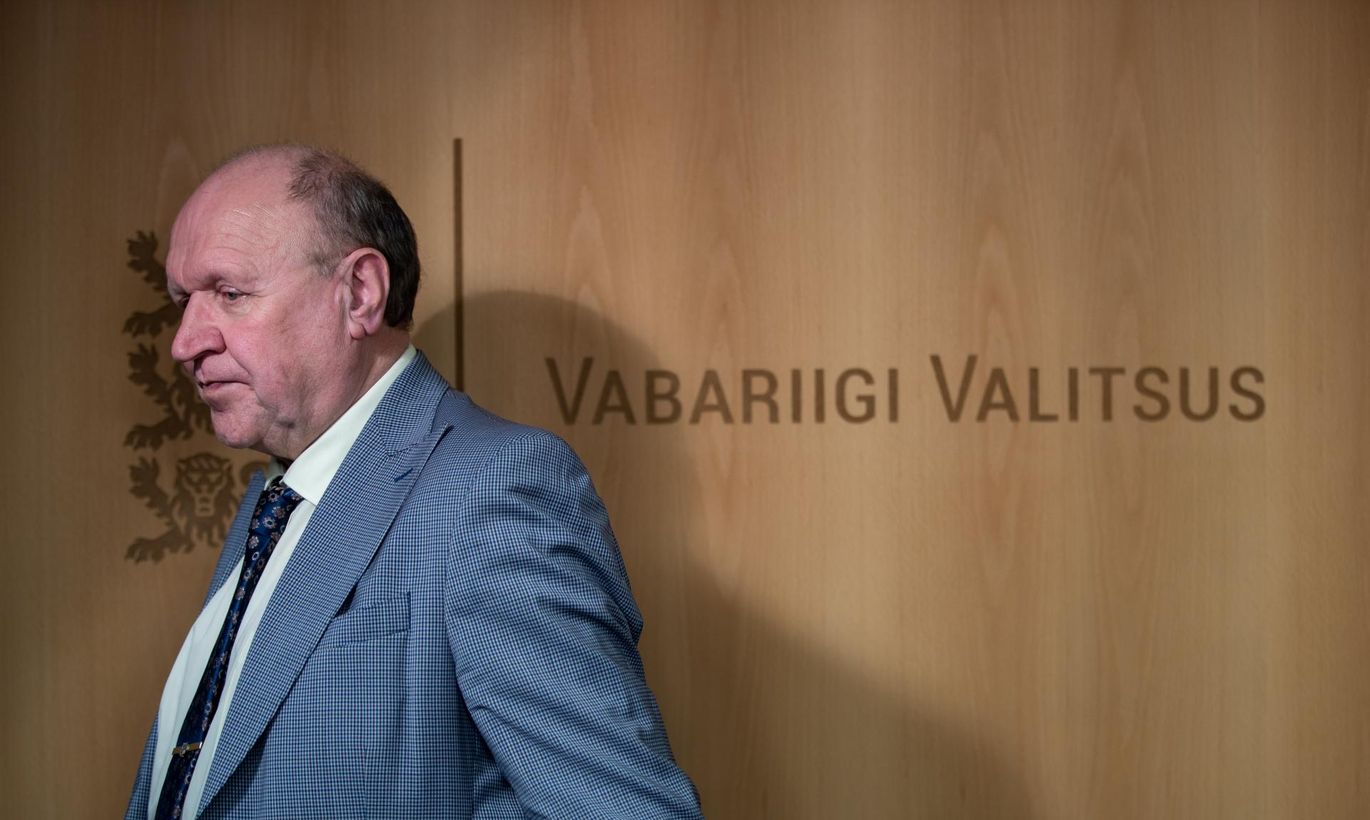 The one-man show of the Conservative People's Party (EKRE) in the government continues in a recent proposal for Estonia to leave the Council of Europe. No other Riigikogu party has suggested Estonia could leave the organization over its recent decision to restore the PACE voting rights of the Russian delegation. EKRE council decided on Sunday that Estonia continuing as a member of the Council of Europe needs to be put to a vote in the Riigikogu. Members of the government, including EKRE politicians, confirm that the coalition has not discussed the matter.
"The restoration of the full rights of the Russian delegation to the Parliamentary Assembly of the Council of Europe is a decision that should merit a more substantial reaction from Estonia than a simple wag of the finger," the national conservatives' statement read. "EKRE council proposes putting Estonia's continued participation in the Council of Europe to a vote in the Riigikogu as the Council has seriously violated its own rules and standards."
The party council feels Estonia should leave the organization. Minister of the Interior Mart Helme communicated as much at the last government press conference.
"Estonia needs to do something that differs from the soft approach of turning a blind eye, stroking hands and trying to come to an understanding," he said. "That will get us nowhere. Someone needs to be the first to stand up and say that the buck stops here."
Member of the board of EKRE, Chairman of the Riigikogu Henn Põlluaas could not say when and how his party plans to put the matter to a vote. Põlluaas was unable to attend Sunday's council meeting himself.
"The issue was raised during the council meeting, whether to support the idea or not. Without support, it would never have been proposed," he said.
EKRE sent out a press release two days before the council meeting, saying that a political statement would soon be made.
Põlluaas said it is unlikely an extraordinary sitting of the Riigikogu will be convened.
"We probably need to discuss the when and the how with our coalition partners. Whether we will leave or whether our delegates will boycott PACE sittings. There are different options here as I see it," Põlluaas suggested.
EKRE's coalition partners have not discussed the proposal, not to mention moving toward a common position, representatives of the Center Party and Isamaa said. Both partners regard the national conservatives' proposal an attempt to score political points.
"Let them cluck, as long as they're willing to lay eggs when the time comes. We'll see come fall," said Center Party board member Jaanus Karilaid, suggesting that the ruling party cares about how EKRE votes, not what they say. "This call for a Riigikogu vote is a media ploy. While they are free to hold a vote, they will find they are alone."
Chairman of Isamaa Helir-Valdor Seeder said that high-sounding slogans are one thing, while functional policy is quite another.
"Solo acts or domestic point-scoring should not be the goal here. We need to phrase a strong and united position and find allies," he said.
Seeder added that it is vital for Estonia not to be the only country to leave PACE.
"We need to consider our next steps, instead of doing something emotional but useless. You cannot achieve anything alone, neither in PACE nor anywhere else for that matter. We need allies. It would not be sensible for Estonia to leave PACE and find itself alone. That would not help us reform PACE, secure allies or widen our foreign policy grasp."
This means that EKRE is alone in its call to urge Estonia to leave PACE, whereas it is possible that is their aim. It is safe to disagree in a situation where the positions of Center and Isamaa are known.
Statements by Henn Põlluaas suggest that even EKRE does not know whether and how the matter shall be put to a vote come fall.