Kõlvart hits production team with ultimatum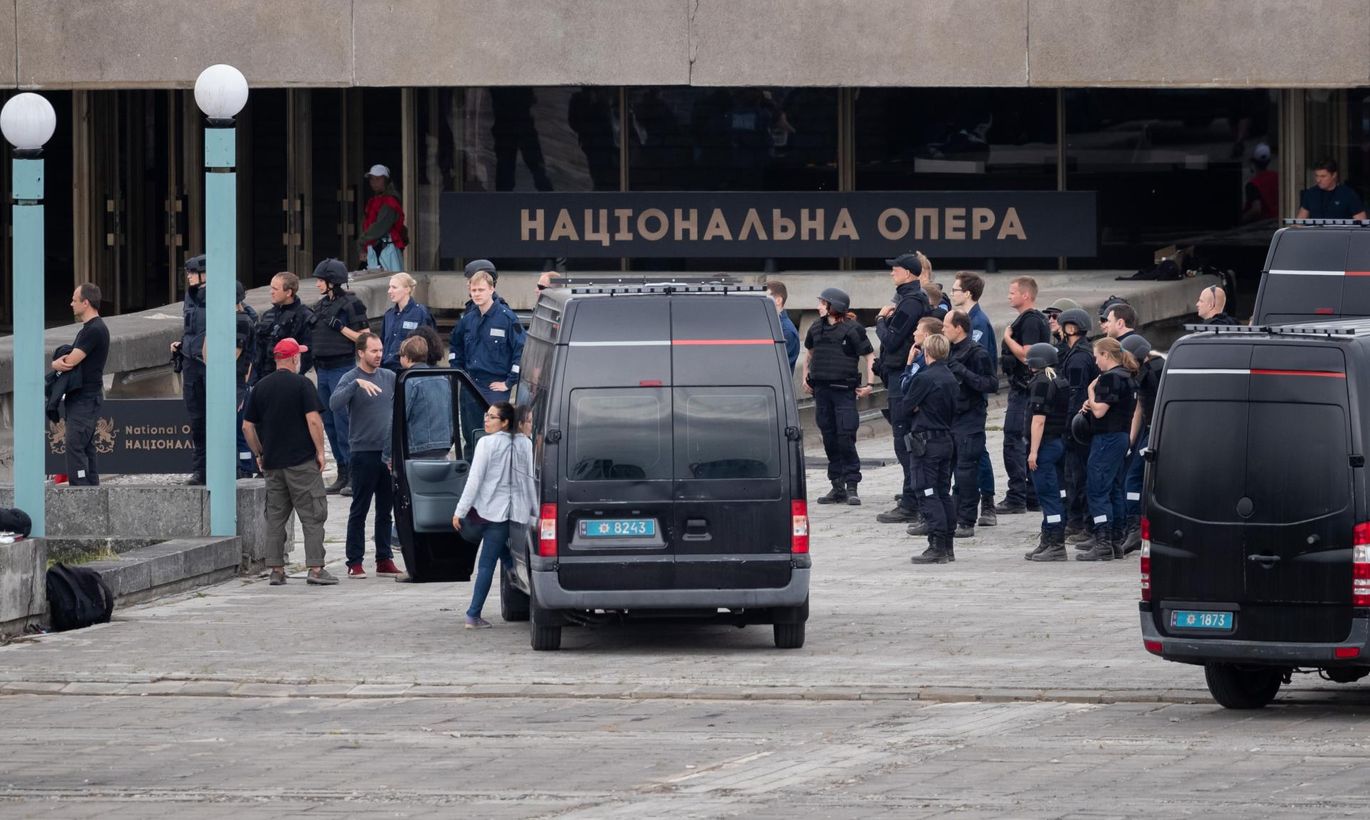 Mayor of Tallinn Mihhail Kõlvart no longer wishes to negotiate with filmmakers and is set to send an ultimatum to the Los Angeles production crew of director Christopher Nolan's new movie "Tenet": the team can either accept the city's proposal concerning road and street closures or not shoot the picture at all.
If Warner Bros' Estonian partner Allfilm announced yesterday morning that it has reached an agreement with the city regarding the closing of Laagna road, it looked like a solution to satisfy both sides had been found. The filmmakers announced that Laagna road will not be closed entirely for four months in July.
Mayor of Tallinn Mihhail Kõlvart countered with a press release where he referred to the filmmakers' message as an attempt to put pressure on the city and said there is no agreement in place to govern filming on Laagna rd.
Bridges cannot be closed
"This is not the way to do things. At first, we were talking about Laagna rd., while now they want to close a number of other important streets," Kõlvart told Postimees on Thursday afternoon. The mayor said that the city was prepared to decide the closure of Laagna rd. until the production team produced a draft contract that included a number of new desires two days ago. One item added to the draft contract was the closing of bridges running across Laagna rd.  "If Laagna road is closed and the bridges that can be used as detours are also closed temporarily, it is a very complicated situation that requires a new and thorough analysis," Kõlvart said and added he does not hold it realistic the bridges can be closed.
Kõlvart admitted that the draft contract includes some items representatives of the city agree with. The sides have reached a compromise, according to which Laagna rd. will not be closed for the entire month of July. "Constructive negotiations with the city have culminated in a solution where we can make less frequent use of Laagna rd. by employing temporary road closures, detours and rerouting of traffic," Allfilm announced on social media yesterday morning.
New information for Allfilm
Kõlvart said that nothing has been agreed until everything has been agreed and signatures are added to contracts. Allfilm refused to comment yesterday evening and asked for time to analyze the situation. "New information," was all Allfilm producer Madis Tüür had to say when asked about the city government's reply.
"Pärnu rd., Sakala, Roosikrantsi, Tõnismäe, Liivalaia, Hariduse, Väike-Ameerika, Luha, Hariduse, Vineeri, intersection of Tatari and Sakala, Vana-Lõuna, intersection of Tehnika and Koidu – we cannot close them just like that, without analysis," Kõlvart said. "We had not counted on them." Kõlvart did not say for how long the filmmakers want to make use of the streets.
The mayor said there is no more time for negotiations. He will head a team that will analyze which streets can be closed for how long for the filming of Nolan's movie and will send his final offer to the team early next week.
"We will write up a final proposal," he said, adding that if it is not to the liking of the filmmakers, the picture will not be shot in Tallinn. "It is either our final proposal or it will be impossible to realize the project."
"It is not our rigid position. We spent the previous weeks trying to negotiate. We listened and discussed matters. Now, that time is spent as it turned out the Laagna rd. project is way beyond what we were aware of, as is the Pärnu rd. project," the mayor explained.
Shooting of Christopher Nolan's new motion picture "Tenet" has already started near the Linnahall building. The crew wants to shoot in over ten locations in Estonia, including the KUMU museum and Linnahall.