Toxicity of fruits and vegetables not studied enough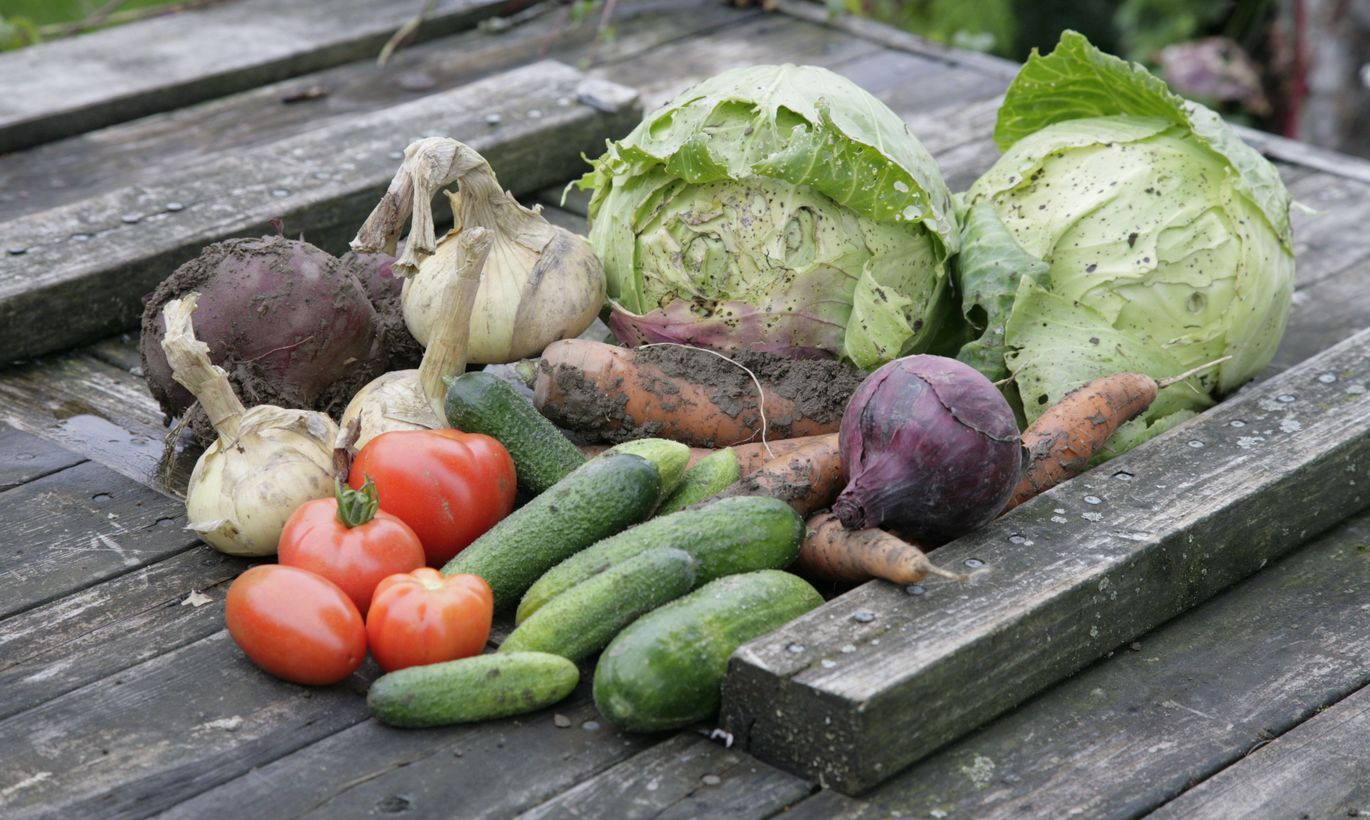 A recent food safety report by the National Audit Office reveals that lapses by agencies in the administrative area of the Ministry of Rural Affairs have left consumers in the dark in terms of how much residue of dangerous pesticides they consume on a daily basis.
Effects of pesticides on human health are not studied at all, while supervision only concerns quantities in excess of maximum safe limits. No one is quick to take responsibility.
The audit office's conclusion is stark: it finds that the ministry and the Veterinary and Food Board (VTA) should not claim food sold in Estonia is safe for consumption as they have not carried out enough analyses and laboratory tests for pesticide residues. The VTA has also published misleading data, allowing the public to believe food in Estonia is purer than it is.
Extent of risk unknown
For example, there are no analyses to tell consumers traces of which pesticide are most common in food and how much toxic residue reaches the body. There are also no studies on whether eating different foods that contain traces of pesticides that fall within permitted limits can result in a higher than safe concentration at the end of the day.
The ministry and the VTA maintain that the European Union observes sufficient safety margins when laying down maximum safe limits and because risks are minute, it is not necessary to measure the buildup of pesticide residue in the human body. The National Audit Office believes such claims to be baseless. If agencies do not pay attention to what and how much people eat and how much pesticide residue reaches their bodies, they cannot claim all consumer groups are safe.
Calculations have shown that quantities deemed safe by the EU might be too much for children. For example, only 0.001 mg of chlorpyrifos per 1 kg of body mass is deemed safe inside a 24-hour period. When a child who weighs 20 kilograms eats mandarins that contain the maximum permitted level of chlorpyrifos, they can only eat 67 grams of the fruit before reaching the maximum allowed concentration of the pesticide, the audit reveals. Even that is safe only if the child does not consume any other product that contains traces of chlorpyrifos, which is why it has been pointed out that the safe quantity of such mandarins to consume is just 13 grams. That is only two-three slices of an average-size mandarin.
Chlorpyrifos is widely used in agriculture despite findings by the World Health Organization and several scientists, according to which it causes nervous system and hormonal disorders and congenital and childhood deformity.
"Maximum allowed limits have now been lowered due to the substance's toxicity and harmfulness," the audit reads. Nevertheless, data from the European Food Safety Association suggest that concentration of chlorpyrifos in food often exceeds permitted levels.
Another especially worrying fact is that even if the VTA identifies a dangerous concentration of pesticide inside a product, the agency cannot react fast enough to remove it from the market. The audit office also found that even in cases where dangerous levels were discovered, the agency has refrained from issuing warnings in most cases.
The audit reads that delays are understandable as it takes a month for the VTA to get back test results it has ordered. If a dangerous product has been discovered by another country that has made the threat known through the EU rapid warning system, it takes time to identify Estonian resellers.
"That is why dangerous food products are sold to consumers before the Veterinary and Food Board can do anything about it," the audit reads.
Over the past four years, more than 28 tons of fruits and vegetables containing dangerous amounts of pesticide residue have been sold and eaten in Estonia. That includes 2.1 tons of Estonian baby food contaminated by Boscalid and Chlormequat.
Because these excesses were discovered in the course of random checks, it is likely that more dangerously contaminated food has reached our tables.
Nobody's business
Late warnings are inevitable due to the long procedural chain involved. According to the National Audit Office, this is all the more reason to invest in raising awareness so people would be aware of potentially dangerous fruits and vegetables on sale. People should be told which products have been found to be most contaminated over the years so consumers could make more conscious choices.
One major reason why food safety seems to be governed by chaos is agencies shifting responsibility away from themselves. Auditor General Janar Holm said that several problems with food safety could be solved if the VTA and the Agricultural Board (PMA), both of which belong in the administrative area of the Ministry of Rural Affairs, were better at working together.
Let us take the example of carrots. VTA treats carrots as food, while PMA treats it as a plant. If both agencies saw carrots as both a food and a plant, Estonia would have a better overview of traces of pesticides in carrots.
PMA is in charge of plant health and proper use of pesticides. The agency says, however, that they are under no obligation to generalize food data as food safety is not in their administrative area.
The audit reveals that while the PMA forwards some test results to the VTA, that is the extent of its obligations. As a food safety regulator, the VTA in turn lacks information on what kind of pesticides have been used on which crops, making it impossible for the agency to plan supervision activities in the best possible way.
"And so, traces of agents used in pesticides (such as glyphosates) might not be discovered in food products that have been grown using these substances," the audit concludes.
Pure food as an image
The audit reveals how the practice of Estonian agencies differs from those of neighboring countries in food safety and how misleading information on the purity of food and laboratory testing has been published.
"The purity and safety of food grown in Estonia occupies a central position in several strategy documents. It is also important in marketing Estonia abroad. One would think that in order to ensure this image of pure food, information on chemicals found in Estonian food is systematically collected and analyzed. Unfortunately, that is not the case," the National Audit Office writes. Splitting the task between several agencies has created a situation where responsibility has dissipated.
The misleading data can be traced back to what gets analyzed. While most fruits and vegetables Estonians consume are imported, the VTA takes 67 percent of its test samples from ordinary and organic food grown in Estonia. Therefore, the results do not reflect actual consumption habits and make it look like Estonians eat healthier than they do.
Because it is only natural people consume more imported fruits and vegetables in our climate, Finland bases the samples it takes on actual consumption of different groups, with 84 percent of testing done on imported food and 16 percent on home-grown food.
In Estonia, the consumer is also misled into thinking all pesticide agents are tested for in all samples.
"In truth, concentration of a given agent is looked for in only a part of samples, while the final report will read the substance was not found anywhere in the food," the audit points out.
Another factor that distorts the final data is how results of laboratory tests are processed, making concentrations look smaller than they are. The audit found that quantities found in the laboratory are reduced by half in the results. Results that have been doctored in this manner do not provide a realistic picture of by how much maximum allowed limits were exceeded.
Auditor General Janar Holm is convinced that food grown in Estonia is still the best available. Compared to imported fruits and vegetables, local produce contains two-three times fewer pesticide traces. "It would be necessary for the VTA to provide much more and more detailed information on potential risks in the future, so we could be cautious and knowledgeable consumers," he added.