Russian ambassador: we need a hotline for emergencies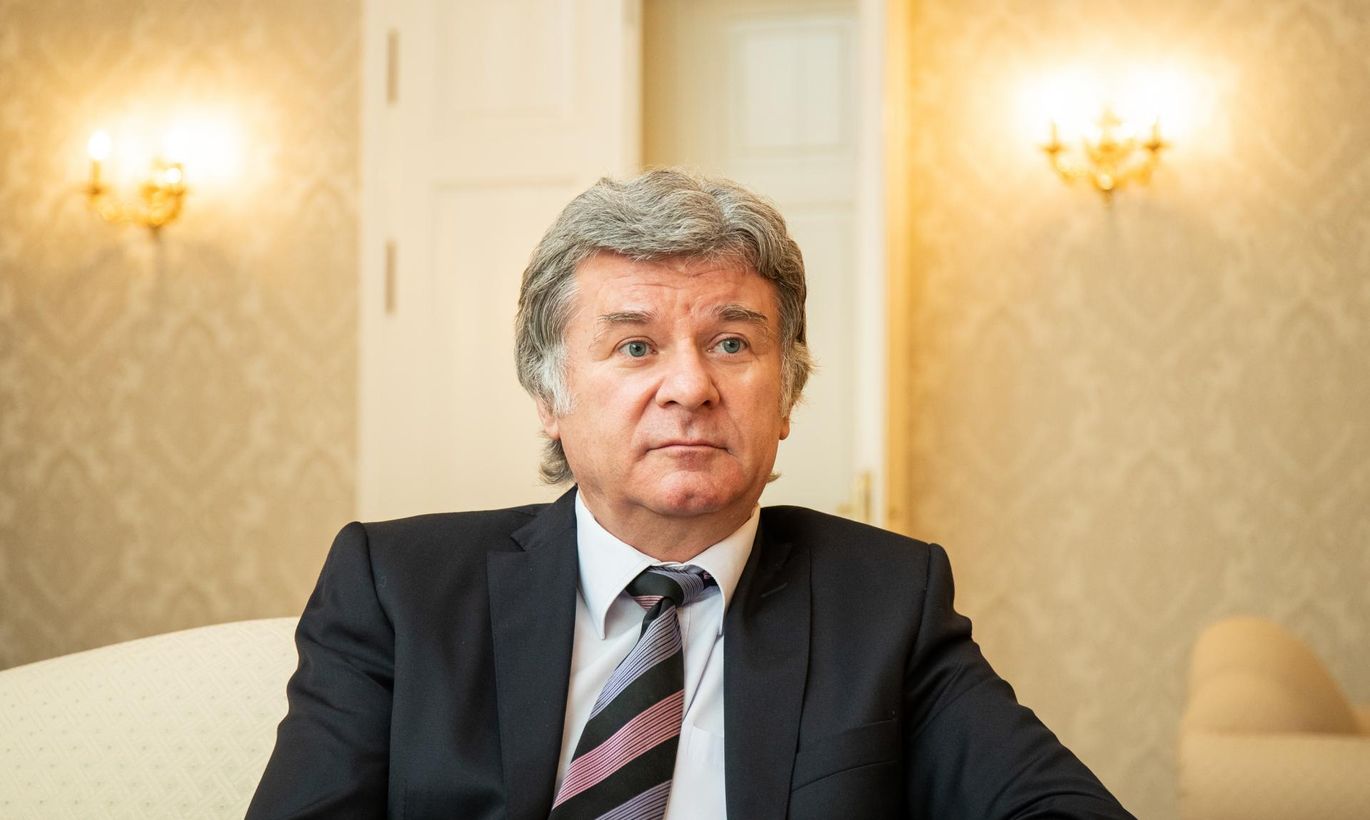 Interview with Russian Ambassador Alexander Petrov.
A month and a half has passed since the first meeting of Estonian and Russian presidents after a long time. Can you see any positive signs which Estonian businessmen have been hoping for?
I have to say first of all that I was surprised by the criticism in Estonia before and after the visit, since the meeting showed that our dialogue is not only possible but also highly necessary. If the presidents can meet and discuss complicated issues in a peaceful atmosphere free of hostility, it sends a positive signal to everybody else. A representative delegation of Estonian businessmen accompanies President Kaljulaid to Moscow, including Tiit Vähi, Enn Veskimägi and Oleg Ossinovski. The meeting was a good sign for them and for Russian businesspeople.
The St. Petersburg Economic Forum opens on June 6. The Estonian presence has been nonexistent for a number of years. A good example – where did last year's largest delegation come from? The USA, 540 members from many leading corporations of the world. It is not normal considering such background that the neighboring country's delegation has not attended the forum for years. And that is why I am now very happy that Estonia's Minister of Economy and Infrastructure Taavi Aas will visit the forum and is scheduled to meet with Russia's Minister of Transport Yevgeni Ditrikh.  We haven't had a meeting of ministers for many years.
What would the transport ministers discuss?
We have a bilateral road transport commission. We recently informed the Estonian side that we are ready for another session of the commission; I hope that the ministers will agree on the date. There is also a rail transport commission, which discusses the opening of the Tartu-Pskov route and express train connection between Tallinn and St. Petersburg. This issue is on the agenda and will be discussed at the ministerial meeting.
Regarding the Tallinn-St. Petersburg express train, it is important whether the border guard of either country is ready for carrying out the border checking during travel; otherwise the express connection would not be possible. Has the Russian border guard agreed with it?
The Helsinki-St. Petersburg express train is a good example: the checkout is performed during travel. We should follow that model. This would allow traveling from Tallinn to St. Petersburg in four and a half hours.
Besides Taavi Aas' visit, are there more ministerial or other high-level meetings being discussed?
We have to keep in mind that the new Estonian government has been in office only one month. But I would like to point out that an Estonian-Russian business forum took place in Narva on May 23-24 with some 150 participants. This is also a reaction to the top-level meeting, which sent a signal about the necessity of cooperation. I hope that this meeting moves on the progress of agreements, which have been negotiated for years.
Do you really believe that the new coalition will take the Estonian-Russian border agreement to the parliament?
It is my duty to find out whether the government and these ministers are willing to move along on that path. Actually it is abnormal that this issue has gone unregulated for so many years.
What do you think, do Estonia and Russia need some "hotline" or direct communications channel for some emergencies? There is such a direct link between the Finnish and Russian ministries of defense.
I would not say that there are definite proposals, but it makes sense. Remember last year, for example, when the Spanish fighter aircraft lost its missile. Such incidents can provoke much more unpleasant things, hopefully not with tragic consequences. This poses a real hazard and a reliable communication channel would of course be preferable in such cases.
Considering Estonia's policy of increasing the share of Estonian-language learning in Russian-language schools, how has the graduates' interest in continuing their studies in Russia changed?
There is interest in studying in Russia. When I came here, Rossotrudnichestvo (a department under the Russian Ministry of Foreign Affairs for helping Russians abroad) allocated to Estonia 55 places for studying in Russian universities free of charge. This was obviously insufficient. This number has been increased to 95 by now. This is not sufficient either, since the number of applications is much higher, approximately 200.
Three and a half years ago, in an interview to Postimees before becoming the ambassador you mentioned your positive attitude. How much of this attitude has remained by now?
I still have positive mood regarding everything I have seen and learned here. The most interesting have been the meetings with people I have seen in different regions of Estonia. These meetings have only confirmed our common history of many centuries and shown how many human contacts and relations have remained. Statistics also show that the issuing of visas has been growing during the past two years.
What do the ordinary people ask the Russian ambassador most frequently?
The people are the most interested about whether peace will prevail in the world, whether there will be military conflict in Europe or between our countries.
And what do you answer, how do you calm down Estonia's residents?
I try to explain that Russia has no aggressive plans towards Estonia or other countries. Never had and does not have.