Vooglaid threatens ERR with protests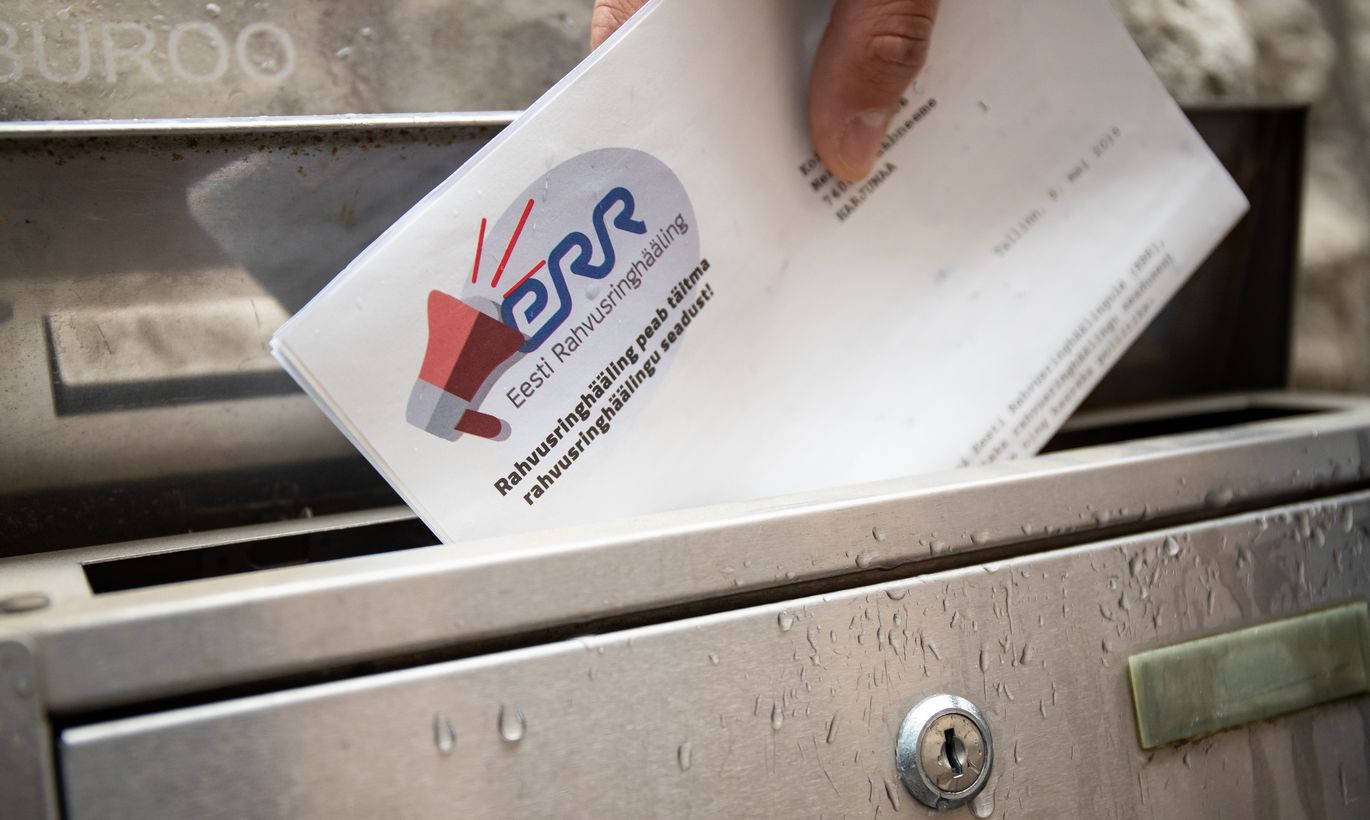 Head of the Foundation for the Protection of the Family and Tradition (SAPTK) Varro Vooglaid has launched a nationwide campaign of collecting signatures to put pressure on journalists and board of public broadcaster ERR.
Vooglaid's petition accuses the board of ERR of not having political programs hosted by people with conservative views. We can still remember a recent failed attempt by ERR board member Martin Helme (Conservative People's Party) to punish ERR journalists over their alleged ideological bias. Now, it is Varro Vooglaid's turn to try and stir up the people.
"If the public broadcaster is not prepared to consider proposals voluntarily, it is possible to organize protests and raise the issue in the international press. It is a very serious matter," Vooglaid told Postimees.
Vooglaid mailed the first batch of letters to residents of Tallinn and Rapla County late last week. The envelope holds five pages of criticism of ERR in which Vooglaid gives as negative examples radio shows "Sildam ja Samost" and "Olukorrast riigis" as well as television programs "Esimene stuudio", "Foorum" and "Ringvaade". The direct mail package also includes an envelope for returning signed agreement with the propositions to the foundation. The foundation also asks for donations for the campaign.
Asked what it is Vooglaid hopes to achieve in terms of ERR programming, he replied with a question: "But can you name a single political show on ERR hosted by a person with national conservative views?"
Director of ERR Erik Roose said that Vooglaid's campaign will not affect the program and contents of ERR. "It would be a precedent in our 70-year history if we were to shape our program based on a petition. Will we have a referendum on content?" Roose said.
He said that the program and hosts are considered for every season but added there is no reason for changes to be made at this time. "We have record-breaking viewer figures, so it cannot be said we are not beloved by the people," Roose said. The director added that journalists are not hired based on their worldview. "We do not ask people who they voted for during job interviews. It would be absurd. You cannot hire or let people go based on popular voting."
Senior editor of political programming at ERR, long-time host of "Foorum" Andres Kuusk sighed when he learned of criticism. "ERR only employs independent journalists," he assured.
Varro Vooglaid, fighting for the success of conservative parties, hopes his petition will mobilize people. "It is possible that we will have to apply pressure on ERR for a long time, but that requires serious first steps," Vooglaid writes in the petition.
"Vikerraadio has a program called "Sildam and Samost". Why not add another program an hour later hosted by people with national conservative views? Or replace [Ahto] Lobjakas with someone sporting national conservative views," Vooglaid reasoned, adding that the direct mail campaign is partly motivated by Lobjakas' decision to leave ERR.
"Certain stations could play less music and launch a new program instead," he proposed.
Vooglaid also suggested people who he believes could host political shows. "They are out there: Markus Järvi, Hardo Pajula, Ivan Makarov, Peeter Espak, Maarja Vaino. There is no shortage of suitable hosts," he said.
Experienced petitioner Vooglaid – he urged people to speak up against the registered partnership act in 2013 – also asks for a donation of €50 in the letter. "If that is beyond your means at this time, perhaps I can hope for a donation of €25 or €10?" the head of the foundation asks.
Vooglaid refused to say how many people were sent the letter and request for support. "We will approach our supporters first, but it is possible we will appeal to more people later on. Direct mail allows us to reach hundreds of thousands of people," Vooglaid said.
Chairman of the supervisory board of ERR Rein Veidemann said the public broadcaster covers a wide range of ideological viewpoints, and that the petition constitutes a radical attempt at influencing it.
"Let is remain his (Vooglaid's – editor) opinion. Such petitions appear almost every day. It is a constant flow coming from a single direction, which is why I would not pay it too much attention," Veidemann said.