Tallinn looking at new traffic jams from June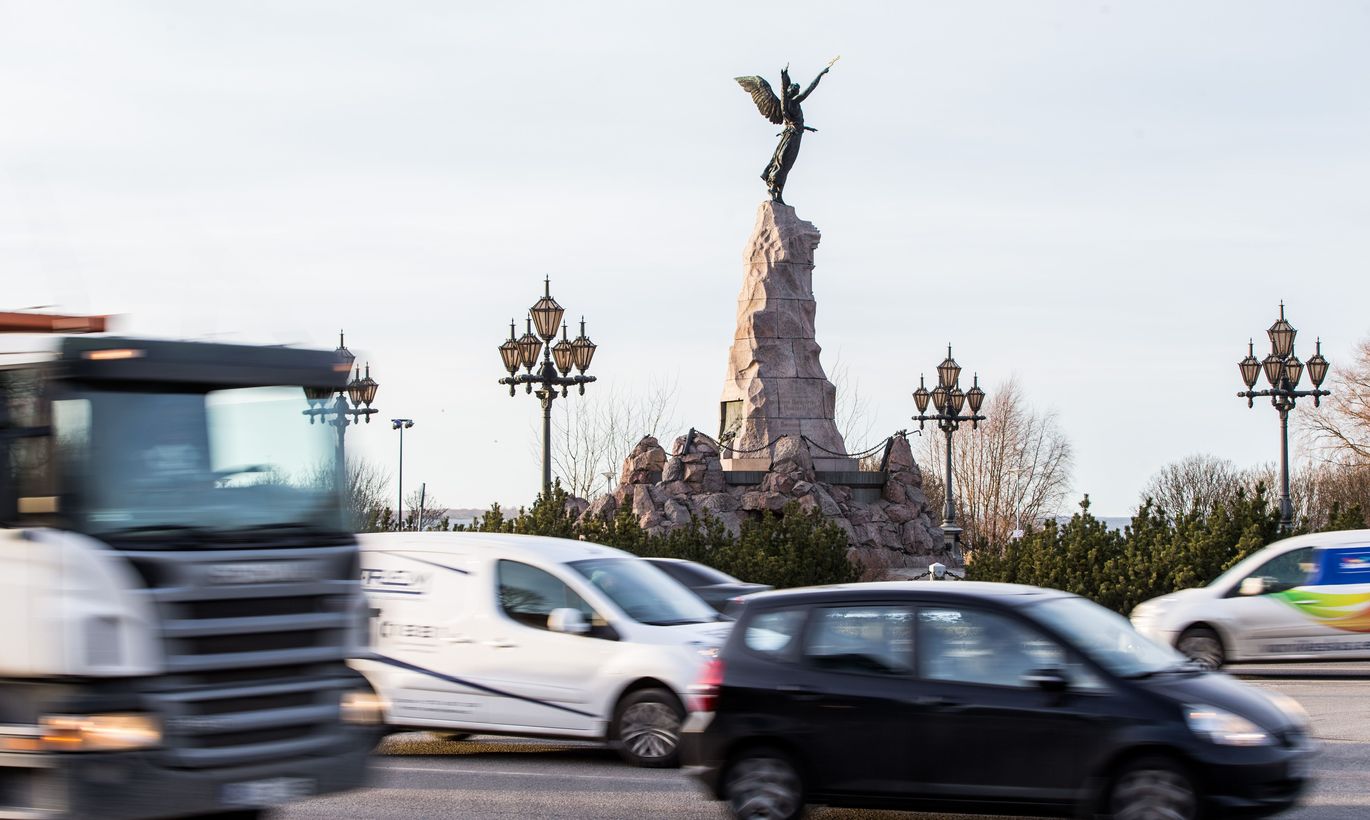 Carriage of goods through city center port would add kilometers of traffic jams from this summer.
Finnish shipping company Eckerö Line has announced that it has signed a preliminary contract for a new cargo vessel to take goods between Tallinn's A-Terminal and the Port of Vuosaari in Finland starting in June. The news sparked a reaction from Eckerö's Estonian competitor Tallink that said it expects equal treatment from Port of Tallinn in that its cargo ferry Sea Wind could also dock at the A-Terminal.
"We believe that our competitor operating their new vessel from the Old Harbor in Tallinn will give them an advantage, which is why Tallink is seriously considering bringing the Sea Wind back to Tallinn. Tallink expects Port of Tallinn to treat market participants equally," said CEO of Tallink Group Paavo Nõgene.
The Sea Wind is currently sailing between Vuosaari and Muuga, mainly ferrying trailer trucks.
Bringing two new cargo vessels to the city center harbor would add to the capital's already congested traffic and cause new jams in and around the port area. The cargo capacity of Eckerö's planned RoPax ferry is two thousand line meters, meaning that every trip would bring 140 additional trucks to the city center, with 70 trucks unloaded and another 70 loaded onto the ship.
Muuga not ready
Sirle Arro from Port of Tallinn said that her information suggests Eckerö has only entered into a preliminary contract and has not produced confirmation.
"It is the wish of Port of Tallinn to direct RoPax cargo ferries to the Port of Muuga. We are mapping necessary infrastructure investments with that aim in mind," Arro said.
Head of Eckerö Line in Estonia Katrin Sirk-Aun told Postimees that Eckerö would also like to use Port of Muuga for carriage of goods. "Eckerö Line is waiting for cooperation between Port of Tallinn and the city of Tallinn to culminate in necessary infrastructure appearing at Muuga," she said.
Currently, the capacity of Port of Muuga to cater to RoPax ferries is limited. Every ship needs a berth and ramp prepared to specification and according to instructions from the captain; for example, as concerns the type and height of fenders.
Because these preparations require considerable sums, they can only be launched once exact specifications of the vessel are available, Arro said, adding that Port of Tallinn will treat market participants in a similar situation equally. Arro recalled how transferring Sea Wind to Port of Muuga was a joint decision by all participants.
"As responsible companies, Port of Tallinn and Tallink decided to move trucks out of downtown Tallinn to Muuga to cut down on traffic density and air pollution in the heart of the capital. Vehicles arriving at the port from outside Estonia and Tallinn can save time, avoid the city center and take the Tallinn Ring Road straight to the Port of Muuga," Arro said.
RoPax ferries depart from Vuosaari located in a suburb of Helsinki, just 15 kilometers east of the port of Länsisatama in the city center. However, the trip can take a long time by truck, considering Finland's jagged coastline and traffic density around the capital.
Deputy mayor urges calm
Deputy Mayor of Tallinn Andrei Novikov did not see increased carriage of goods in the city center as a problem. Novikov told ERR's morning TV show that while the shipping company's plan to bring the ship to the Old Harbor took the city government by surprise, the sides have now met and discussed the plan.
"We talked to representatives of the company and agreed it will depart outside of rush hour traffic," Novikov said.
Cargo traffic experts do not agree on whether new RoPax ferries would bring additional traffic or help redistribute current flow. It is likely that they will achieve both. Competition will result in lower prices that could motivate logistics companies to add new trucks between Tallinn and Helsinki.