Culture minister: Kuusik's resignation unavoidable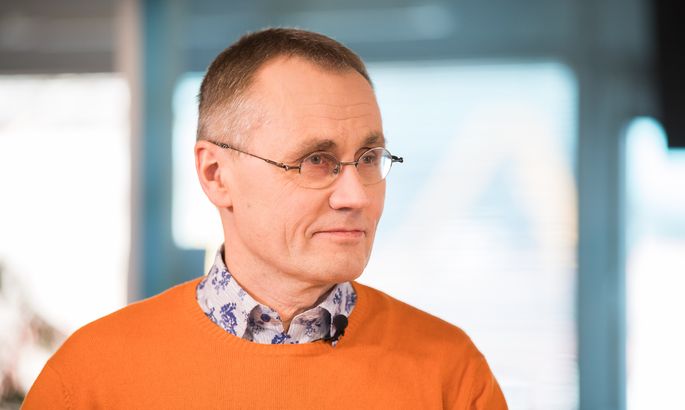 Tõnis Lukas (Isamaa), newly appointed minister of culture of Estonia, said in an interview with public broadcaster ERR that resigning was the only option of Marti Kuusik, Conservative People's Party's (EKRE) minister of foreign trade and IT who was caught up in a domestic violence scandal.
"These suspicions are very serious and hinder working at the forefront of public life," Lukas said when commenting on Kuusik, regarding whom the police launched criminal proceedings on the basis of the section of the Penal Code dealing with physical abuse. "I think that there was nothing else for minister Kuusik to do than to resign," the culture minister added.
"I believe that he could have made that decision earlier to solve the matter already before the government was sworn into office," Lukas told ERR. "He now has the opportunity to defend himself in court. If this goes to court at all. But it is obvious that the given suspicions would not have allowed him to work in the government. So his resignation was unavoidable," the minister said.
It appeared last week that Kuusik, EKRE's candidate for the position of foreign trade and IT minister, was caught by the police while speeding and with traces of alcohol in his blood on March 4.
The president, who was attending the swearing-in of the new Jüri Ratas government wearing a jumper with the text "Sõna on vaba," which translates as "Speech is free," left the hall when the new minister of information technology and foreign trade took his oath of office. As a result, Kuusik had to offer this thanks to an empty seat. The president resumed her seat when the next ministers started walking up to the podium to take the oath.
On Monday evening, the police and prosecutor's office started criminal proceedings on the basis of the section of the Penal Code dealing with physical abuse to check on the Eesti Ekspress story about family violence and the things published in the media. The proceeding is led by the Viru District Prosecutor's Office.
On Tuesday, Kuusik handed his letter of resignation to Prime Minister Jüri Ratas. Kuusik said that he was resigning as minister for the sake of the government's peaceful work atmosphere, mending his reputation and protecting his family.