EKRE leader accuses president of emotional behavior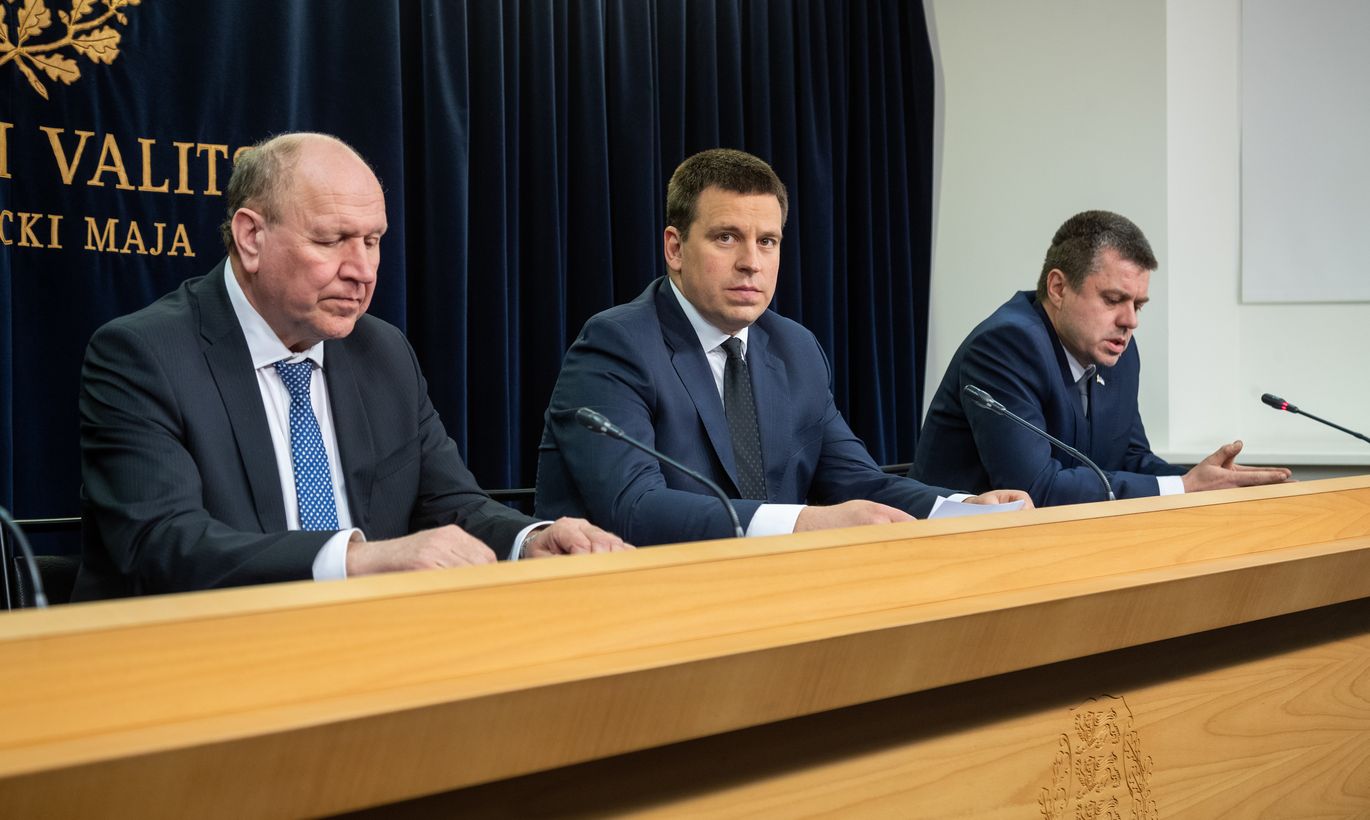 Estonian Conservative People's Party (EKRE) leader and Interior Minister Mart Helme accused President Kersti Kaljulaid of emotional behavior during the swearing-in of the new Juri Ratas government.
Helme said at a government press conference on Thursday that the head of state was not able to keep her emotions in check after reading an article concerning Marti Kuusik. Kuusik took the oath of office on Monday but resigned from the position of foreign trade and IT only a day later.
"An emotionally heated woman can afford to do that. But Kersti Kaljulaid is not simply a woman, but the president of the republic," Helme said. "She reads one article, is so emotionally upset as a woman that she makes a decision right away," he added.
According to the minister, this raises questions on how a person who behaves emotionally will make decisions in a crisis situation.
Prime Minister Juri Ratas said that the president behaves as she thinks fit. "How the president of the republic wished to behave when the government took the oath of office is her right," Ratas said.
It appeared last week that Kuusik, EKRE's candidate for the position of foreign trade and IT minister, was caught by the police while speeding and with traces of alcohol consumption on March 4.
The president, who was attending the swearing-in of the new Juri Ratas government wearing a jumper with the text "Sona on vaba," which translates as "The word is free," left the hall when the new minister of information technology and foreign trade took the oath of office. As a result, Kuusik had to offer this thanks to an empty seat. The president resumed her seat when the next ministers started walking up to the podium to take the oath.
On Monday evening, the police and prosecutor's office started criminal proceedings on the basis of the section of the Penal Code dealing with physical abuse to check on the Eesti Ekspress story about family violence and the things published in the media. The proceeding is led by the Viru District Prosecutor's Office.
On Tuesday, Kuusik handed his letter of resignation to Prime Minister Juri Ratas. Kuusik said that he was resigning as minister for the sake of the government's peaceful work atmosphere, cleaning his reputation and protecting his family.