Member of Trump's intelligence council: Estonia is close to my heart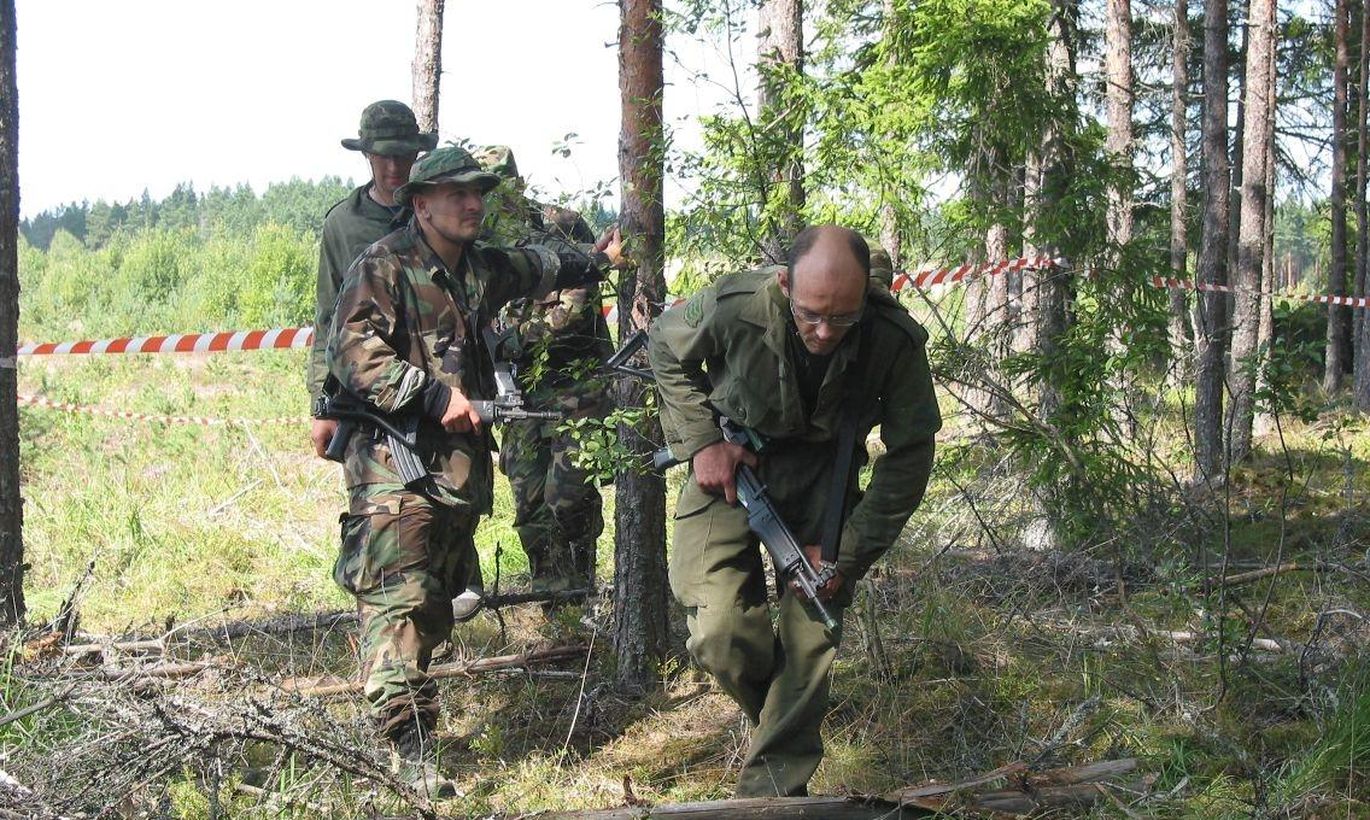 US President Donald Trump appointed Daniel Hoffman, who speaks fluent Estonian, a member of his intelligence council. Hoffman's importance for Estonia also lies in the fact he lived in Estonia and headed the CIA station in Tallinn in 1999-2003. He is well versed in life in Estonia and the threat from the east and has agreed to tell Postimees about his time here and matters of security pertaining to Estonia.
Hoffman says he came to Estonia to help the country join NATO that had been the wish and aspiration of President Lennart Meri. The entire interview took place in Estonian, whereas Hoffman did not use a single world in English or ask the interviewer to repeat a single question. To paint a better picture of Hoffman's Estonian proficiency, his sentences and phrasing have been altered as little as possible.
What binds you to Estonia, and why did you bother to learn Estonian?
DH: First, I studied Finnish 30 years ago after which I spent a few years living in Finland. I left in 1994. Next, I learned Russian and worked there for two and a half years. I left again. I came to Estonia in 1999. I worked here for four years. Because I already spoke Finnish, Estonian was not very difficult to learn.
Estonia is close to my heart. And indeed, it is one of the reasons I still speak this truly beautiful language. I can listen to Estonian radio and still have quite a few friends in Estonia. However, I speak a little more Russian than Estonian today.
I also wanted to say that the reason we are doing this interview in Estonian is not that I don't think you can speak English, it's because I want to speak Estonian.
How many Estonian friends and acquaintances do you have?
Kadri Laan was my Estonian teacher. I studied with her for about six months, and she is a very good friend of mine. I worked closely with the government in Estonia, but I can't say any more about that – classified and all that. But we worked hard to make Estonia a NATO member. It was very important at the time. As I had worked in Russia and Moscow for two and a half years, I knew the threat Russia posed to Estonia. We all thought so. I worked with your border guard and military personnel, participated in the Erna Trek in 2002.
I remember very well how former president Lennart Meri summoned me. We paid Meri a visit with the US ambassador, talked for 15 minutes, and after that the ambassador left. Meri's adviser, who at the time was Eerik-Niiles Kross, told Meri: listen, the man speaks a little Estonian. We continued in Estonian, and 15 minutes on, Meri asked me how come I speak the language. I told him it's because I live here, and that even before I came here, I always planned to learn the language if I was to live here. He was so glad and told me there are so many people in Estonia who cannot speak the language and don't want to learn. I said that I believe it is mandatory. If you want to work as a diplomat abroad, you have to learn that country's language. I went to the theater and concerts in Estonia and read books in Estonian. It was a great time and a great honor to work with Estonian services.
Arnold Sinisalu knows me. We worked closely with special services at the time. Another Estonian who knows me is Tarmo Kõuts. He was head of the boarder guard at the time. He knows me well and has a great sense of humor. A very nice person.
I still work with Jaanus Rahumägi today. We met 20 years ago, when he was advisor to the interior minister. We're good friends.
How often do you visit Estonia? When were you last here?
I don't visit that often anymore; the last time was a couple of years ago.
President Donald Trump appointed you a member of his intelligence council. Have you talked to the president about Estonia?
I don't know our president; I've never met him. We were both in Finland for the summit; also in Hanoi and Singapore. But I speak my mind when I'm on television. He finds that… well, it's something he agrees and at times doesn't agree with I suppose. But I was an intelligence officer, and it is our sworn duty to talk about our work frankly, no matter who is listening.
You said you've never met with Trump, yet you will be working for him.
Well yes, to a degree. I'm in the intelligence council, but it is not a big deal. The council gives advice, okay, but it is not that important. If the president wants advice, he will ask John Bolton (Trump's security adviser – ed.) or others. They have their role. The role of the intelligence council is not that significant I would say. Unfortunately, I cannot tell you what we do.
How can you make use of knowledge of Estonia in your new job?
I talk to a lot of people about Estonia. There are not many US officials who have worked in Estonia, speak the language and have also lived in Russia and Finland. I lived in the region for almost a decade. So yes, I speak with American officials and some of them ask me about Estonia and Russia.
How closely do you still follow Estonian politics?
A little. But not as closely as when I lived in Moscow or Estonia. We don't talk about Estonia on Fox for example.
Kersti Kaljulaid's meeting with Vladimir Putin has been criticized because the Baltic countries have not had high-level contacts with Russia since the occupation of Crimea and the Georgia conflict. Our president has said that communication is necessary so as not to find yourself on the menu. In your opinion, was it a sensible move?
I believe communication pays. It is always useful. We need to talk to Russia – that is my personal opinion. What Russia is doing is a serious threat to you and all of us. But we can work with them against terrorists for example.
Arms control is important for us, and that is why it pays to meet and talk to Putin. Talking to him is also a good opportunity to show the world how Russia acts. It also allows us to tell Putin: listen, you tried to influence our politics in the US. Some believe such meetings benefit Putin and work against us, but I don't think so. I believe it pays to meet.
You said in a post on Reddit that while Russia is sending serious attacks Estonia's way, there is an outstanding intelligence agency here. What did you mean?
I believe there is an intelligence conflict between Estonia and Russia. Attacks are coming from Russia, but they are tied to intelligence.
Unfortunately, Estonia is also seeing cyberattacks. That is also what happened 12 years ago. I'm sure it is something Estonian special services remember well. Russia is always trying to attack in this manner.
You've said on Fox News that one of the goals of Putin is to isolate the US from its allies and NATO. Considering President Trump's criticism of some allies, it seems he has been somewhat successful in this. Because NATO is an existential matter for us, I would ask whether there is cause for concern. What is the health of NATO today?
That question should rather be put to the Department of State, but I believe NATO is very important. When I was in Estonia, I worked toward Estonia joining NATO. Estonia is a very good ally and as allies, we cooperate. Whether the health of NATO is good or bad today, I'm sure splitting NATO is a top priority for Russia.
Is the US still interested in NATO?
An Estonian company could use Huawei hardware to build nationwide 5G networks. The US has been very critical of security threats arising from Chinese tech firms. What kind of threat could a nationwide 5G network based on Huawei infrastructure pose to Estonia? Are we even in China's sphere of influence?
I believe the threat is considerable. This level of connectedness to a Chinese company means they get all of our information. I believe it is a threat.
If Estonia is a NATO member, it means we have shared security, and China could negatively impact that security through Huawei.
How strong is Estonian cyberspace?
I don't know, but I think it is strong. Estonians are smart, and Estonia hosts NATO cyber headquarters. I believe Estonia can show NATO members how to protect themselves in cyberspace.
Major companies like Facebook, Google and Twitter have a lot of information on us. If control China can exercise over people is visible, the abilities of major tech firms are hidden. How big of a security threat is that?
I believe it is a problem Russia is trying to use social media – Facebook, Twitter – in its influence operations. We have an open cyberspace in the US, while that is not the case in Russia or China. The Chinese cyberspace is like the Great Wall of China. In America, society and cyberspace are very open. While I believe it is one of the reasons America, NATO members and Estonia are strong, that openness is also a weakness.
Russia especially wants to misuse public cyberspace. They have already done it in Georgia, Estonia, Eastern Europe, America. It is a grave challenge. While our cyberspace must endure, we must also protect ourselves. Cyberspace is still an open forum where we can pursue all manner of things related to democracy, but at the same time, we must protect ourselves.