Vakra ordered to write new thesis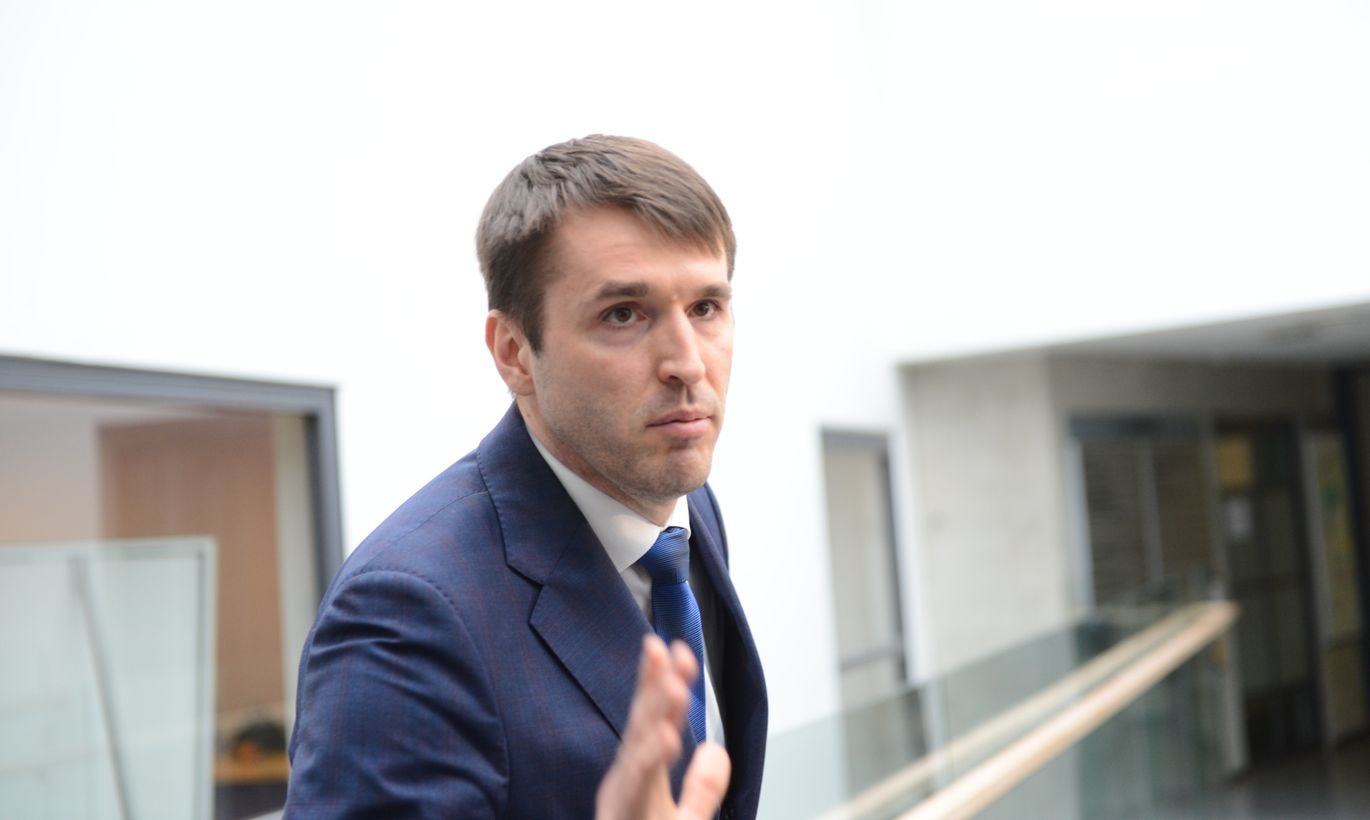 Rector of Tallinn University Tiit Land decided on Monday that Rainer Vakra's diploma studies diploma from 17 years ago will be revoked. The university decided that Vakra will get to keep his master's degree if he writes a new bachelor's thesis inside two years.
The university's PR chief Sulev Oll explained that the university will not launch proceedings to revoke Vakra's master's thesis if he complies with conditions necessary for graduating from bachelor's studies and writes a new thesis inside two years.
Oll said it is possible Vakra will have to retake some courses. "He graduated from environmental management diploma studies. We did not have a bachelor's program then, while the diploma studies program corresponds to it," Oll said.
Because it is impossible to get a diploma studies diploma today, Vakra will have to comply with requirements for bachelor's studies. Oll said Vakra will definitely have to write and defend a new thesis.
"Rainer Vakra has turned to the university and said he wants to write a new thesis. All Estonian universities have given students whose theses have included plagiarism the chance of writing a new one," Oll explained.
Vakra also told Postimees that he plans to write a new thesis.
"There are so many interesting things happening in the field of environmental studies that I should have no trouble finding a topic. But waste management and avoiding waste in the first place are definitely close to my heart," the politician said regarding the possible aim of his new thesis. Vakra said that education is a value a person carries with them their entire life. "I said from the first that I will honor whichever decision the university makes, and that is what I'll do. I thank Tallinn University for the chance to write and defend a new thesis and plan to do it as soon as possible," he added.
Tallinn University's plagiarism committee decided in February that Social Democratic Party (SDE) member Rainer Vakra's 2002 thesis "Preparing a Packaging Waste Collection and Recycling System in Tartu" constitutes plagiarism. Vakra relied heavily on three reports by the Sustainable Estonia Institute, one of which was yet unpublished at the time, without citing them as sources.