President summons six ministerial candidates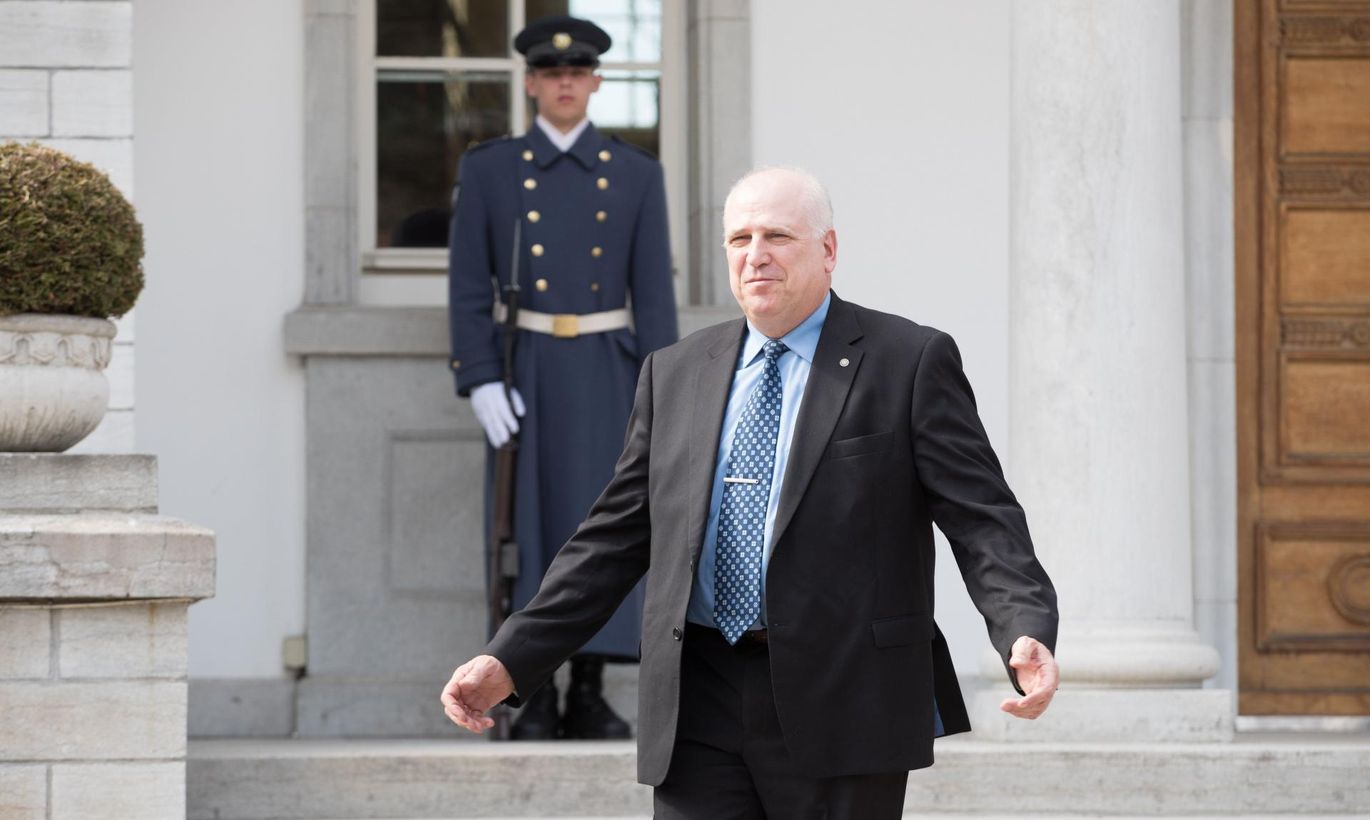 Incoming prime minister Jüri Ratas presented President Kersti Kaljulaid with a list of candidates for his government yesterday. Kaljulaid expressed desire to meet with six of them to hear their plans and ideas.
It was the first meeting of Ratas and Kaljulaid since the president tasked Ratas with forming the government during her Portugal visit exactly one week ago, on April 16. From there, Kaljulaid flew to Moscow.
"We talked about her recent visits, Estonia-Russia relations, and I presented the president with a list of candidates for my government," Ratas said after the meeting that lasted an hour and a half.
The president wanted to talk with six candidates: four from the Conservative People's Party (Mart Järvik, Rene Kokk, Marti Kuusik, Mart Helme) and Riina Solman and Urmas Reinsalu from Isamaa.
"We did not discuss all six personas, but I'm sure the president wants to ask them how Estonia will move forward, about their ideas as ministerial candidates – let's say – matters pertaining to rule of law; I'm sure the president has her questions and concerns, and I believe that is how it should be. I welcome the president's initiative," Ratas said.
President Kaljulaid had said in an interview to ERR that she wants to meet with candidates whose plans she doesn't understand or know about.
Shared ministry
Candidate for population minister Riina Solman who was the first to meet with the president said they discussed how better to organize work when the interior ministry will have two ministers. Solman will share the ministry with interior minister Mart Helme who is set to meet with the president this morning.
"The president and I used to be colleagues over at Eesti Energia, and she is largely up to speed on where I stand, so she did not ask me about that." Kaljulaid and Solman discussed how to help mothers with young children return to the labor market and support for young families.
Candidate for rural affairs minister Mart Järvik and Kaljulaid discussed EKRE rhetoric. "I have been chided for my remarks on a couple of occasions, and we resolved that matter in a civilized manner," Järvik said, pointing to a scandalous post he shared on social media, according to which the Estonian state is run by "secret Jews and Zionists". "EKRE rhetoric has gradually changed and will change further. I see no problem," Järvik said. He added that he and the president parted "as good friends".
Environmental minister candidate Rene Kokk said his conversation with the president was very constructive and touched on various environmental topics, such as forestry, Rail Baltic, oil shale, waste management. Kokk said he is not a supporter of Rail Baltic, at least in its planned form, but promised he would not torpedo the project. "When it comes to felling, we should rather be conservative than go overboard," he said.
Communication needs to be civilized
Incoming foreign trade and IT minister Marti Kuusik also did not manage to avoid discussing EKRE rhetoric with the president. "The president suggested we maintain a courteous and civilized line. I have no reason to disagree. A good recommendation. Communication should be constructive, civilized and mutually respectful – on both sides," Kuusik explained.
Long-time MP and government member Urmas Reinsalu is set to meet with the president this morning to explain his plans as incoming foreign minister. The only EKRE candidate not summoned by the president, incoming finance minister Martin Helme has allegedly already conversed with the president concerning his plans.
If the president approves Jüri Ratas' cabinet, it is possible for the government to take office next Monday.