Moscow expert: relations shouldn't be seen as hopeless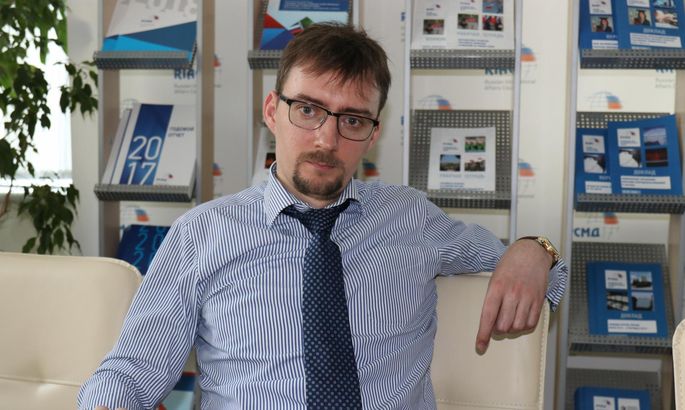 Kersti Kaljulaid should concentrate on mutual topics such as economic and humanitarian cooperation during her meeting with Russian President Vladimir Putin, says Oleg Timofeev from the Russian International Affairs Council.
Why do you think the Kremlin agreed to meet with President Kaljulaid, considering the low tide in Estonia-Russia relations? Is it just common courtesy?
I see no reason for the Kremlin to refuse. If it had potential to make things worse, they should have said no, but it won't make things worse. The reason for Kaljulaid's visit to Moscow is welcome. A renovated embassy might signify turning a new leaf. There is a measure of symbolism there. While problems in our relations are there for everyone to see, I would not paint the picture too dark.
In what way is this meeting significant?
I believe mutual relations are important. There is a so-called European level, Estonia as a member of EU and NATO: here we have a lot of problems, from Ukraine to incidents in Baltic airspace. Our relations cannot be good on this level for as long as we have differences with EU and NATO. It is a common stereotype that the Baltics are among Russia's biggest enemies in the EU, but that is not the case.
That is interesting to hear!
It is one thing what the media writes and what populist politicians are saying: they will always talk about repressions, occupiers, just as we will always have people talking about bad things reoccurring in your countries. However, looking at the substance of relations, the picture is different. People who live close to the border have frequent dealings. If you ask people in Pskov what they think about Estonia, what they will tell you is very different from what the papers and television report. Yes, economic relations have suffered, but this is once more a result of major factors so to speak: sanctions and countersanctions. That is why the Russian market is closed to agricultural products from Estonia, not mutual relations. That is why I think that objectively speaking, there is hope for mutual relations. By the way, that is the case regarding most EU countries. It is difficult when talking about major topics like Ukraine or Syria, but things are normal when we come to mutual relations.
Where do you perceive greatest potential for mutual relations?
The economy, even though it is affected by sanctions. We do not really have problems regarding the border – it is there, and the sides are agreed on where it runs. Talking about business, I see potential for digital economy that is a strong suit of Estonia to the best of my knowledge. It is one area that is not covered by sanctions, so why not cooperate there? Russia has a large market for such services, and it is open. Sanctions will linger for a long time, quite possibly for decades, but there are a lot of fields sanctions do not cover, and that is where our cooperation could be successful. I also see potential in humanities. For example, Estonian universities could be bolder in looking to Russia and inviting more Russian students to study there. I know it is not popular in Estonia to go study in Russia or work with Russian universities. I believe that is a mistake. You are giving away know-how on Russia, while it could be your competitive advantage in the EU.
How important for Russia are the rights of Russian-speakers and the Russian schools' topic in Estonia? Is it more of a go-to card that is always convenient to play?
We can't quite call it that. You of course have your own logic in this matter, but it is a difficult issue in Russia for purely cultural reasons because we are a multinational country sporting a developed cultural internationality. But I would not overdramatize this matter because everyone who wants to come to Russia and get Russian citizenship can do it. If a person is not prepared to live in Estonia, Latvia or Lithuania, they can come here. The task of diplomacy is to look for solutions and move forward. Why not find common educational projects that could be in three languages: Estonian, Russian and English. Launching just one or two such projects would help reduce tensions around this topic.
What is Finland doing differently to get so many high-level meetings with Russia?
The Finns do not hide problems. They come out and say it if they don't like something. But at the same time, they offer solutions and dialogue. The Finns have a long tradition of multilateral diplomacy. They take an interest in what is going on everywhere in the world, they are very competent and always have an opinion. They are interesting to talk to.
We frequently meet Finnish experts at our events, while we never see Estonian experts. Estonians would only stand to benefit from boosting their Russia competency. Yes, Russia is a difficult neighbor, but the more difficult one is, the more interesting also.
Putin's press representative Dmitri Peskov told Postimees that Putin definitely wants to reassure Estonia in matters of security. How could he do that?
I agree with Peskov in that it needs to be done. Talk of occupation [of the Baltics] has abated to some extent, but it is still brought up. Completely irresponsibly, as the only relevant question is: what on earth for? It is a matter of potential results and their cost. It is utterly pointless. Russia is also taking the security issue very seriously, and both sides are tense today. The correct thing to do would be for both sides to understand each other's concerns. We need to look at the contents of this issue, at which point everyone would realize it is needless.
What lies at the heart of the issue then?
Security. If you fear for yours, you make plans for years in advance. Soldiers do not look at words, they look at capacity: why is there a tank brigade there, why are they building such infrastructure? Communication is the order of the day in such situations.
How could Putin reassure Estonia's president?
By creating a hotline between regional military commands. For example, between the Leningrad military district and your forces. An incident would immediately result in a phone call where one side could tell the other it is in charge and there is nothing to worry about. There needs to be a rapid mechanism for incident resolution. It is very good the Estonian president is meeting with Putin in a situation where the NATO-Russia Council is not operational.