Reinsalu changed his mind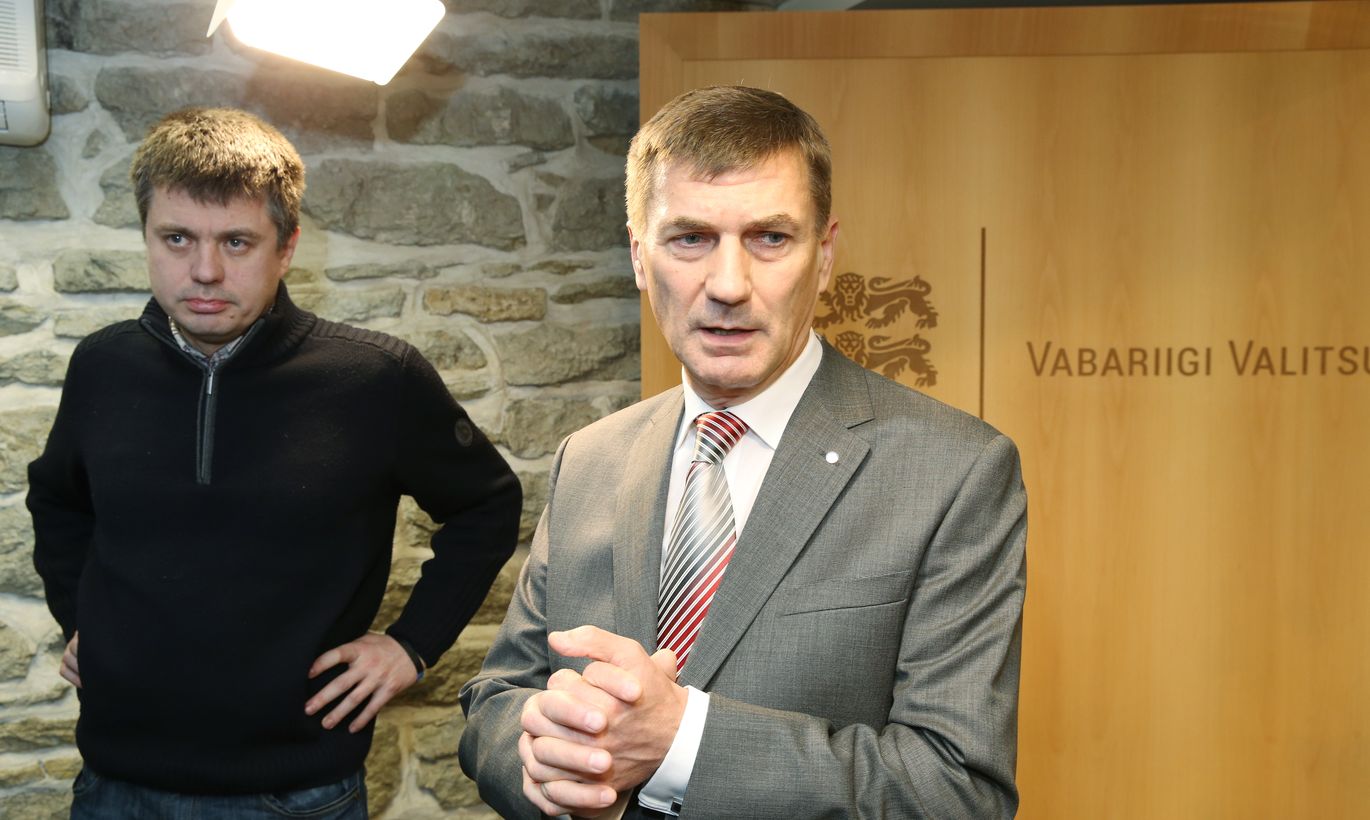 Outgoing justice minister, incoming foreign minister Urmas Reinsalu (Isamaa) has seen Estonia change course in joining countries that do not support European Commissioner Andrus Ansip's EU digital single market copyright directive that the European Parliament passed in early April, with most Estonian MEPs voting in favor of the document.
Most of the text of the directive was written during Estonia's EU Council presidency and the compromise text put together by officials working under Reinsalu. Now, the justice ministry finds in a letter sent to the Council last week that it is no longer satisfied with the directive. The ministry is likely referring to changes made in the European Parliament, according to which small websites must also deploy software to analyze user content to avoid copyright infringement.
"Estonia finds that the final text of the directive does not ensure sufficient balance between different interests," the letter that was sent out before the EU Council voted on the directive reads.
Estonia undecided
The justice ministry communicated that Estonia would not vote in favor of the directive of copyright in the digital singe market before yesterday's Council sitting. Explanations given for the country's new position included the fact Estonia recently held parliamentary elections and its "new government and parliament have not been able to formulate an opinion of the final compromise".
It could also have been the first decision of Estonia's incoming coalition. Urmas Reinsalu explained that the copyright directive is unbalanced in terms of internet freedom.
"Freedom is an important value. That is why Estonia will not be saying "yes" to this thing and will remain formally undecided," Reinsalu said.
Reinsalu did not go into detail in terms of what he or the ministry find unacceptable. He said that certain clauses of the directive fail to comply with the principles of legal clarity and could cause problems with legal certainty.
Incoming foreign trade and IT minister Marti Kuusik (EKRE) commended Reinsalu's position not to vote in favor of the directive because Estonia must stand for internet freedom and freedom of speech.
"This controversial directive considerably impacts entrepreneurial freedom, freedom of speech and the principles of privacy. EKRE does not on any level endorse directives that result in limitations to freedom of speech or online content," Kuusik told the media.
He said the world should strive for maximum internet freedom.
"Just as the ACTA treaty that was met with protests in 2012, the copyright directive is highly controversial," Kuusik said, adding that he plans to meet with internet activists who have pointed to the directive's shortcomings once he becomes minister.
"We must isolate the directive's shortcomings and analyze potential effects on internet users and companies as well as potential infringement of freedom of speech with Estonian entrepreneurs and other interest groups. It is possible that the next composition of the European Parliament will have a much more critical view of the directive," the ministerial candidate for EKRE said.
Guesses outnumber facts
The Council of the European Union passed the directive despite Estonia's decision yesterday. Six member states voted against the directive: Italy, Luxembourg, the Netherlands, Poland, Finland and Sweden. Estonia, Belgium and Slovenia remained undecided. The remaining 19 member states supported the directive.
At the same time, no one in Estonia or Europe seems to know what the digital single market copyright directive heralds for our websites, composers-artists-writers and the people enjoying their creations. The greatest opponents of the directive are US giants Google and Wikipedia and European Pirate Party MEP Julia Reda. Estonian organizations that share their concerns are Wikimedia Estonia, the Estonian Internet Community and web portal hinnavaatlus.ee.
The Americans have said that it is likely multimedia portals like YouTube will have to start restricting content Europeans can access if tougher copyright regulation will make it impossible to offer certain videos in the region.
Estonian activists said before the European Parliament vote that the directive would force all portals offering access to user content to adopt censorship bots to analyze content and ban everything that might infringe on copyright.
European Commissioner for the Digital Single Market Andrus Ansip said that copyright filters are nothing new for websites and that YouTube has been using them for a long time. What will change are users' rights regarding potential violations.
"If you upload something such a filter unjustly removes, then today, you have no legal mechanism with which to ensure it is put up again. The new directive will introduce that mechanism," Ansip said.
The commissioner added that 95 percent of music uploaded to YouTube is licensed already. "Sites having to grapple with licenses is nothing new," he said. That is why Ansip believes it unlikely YouTube will offer Europeans reduced content.