Friends considered possible spy Estonian patriot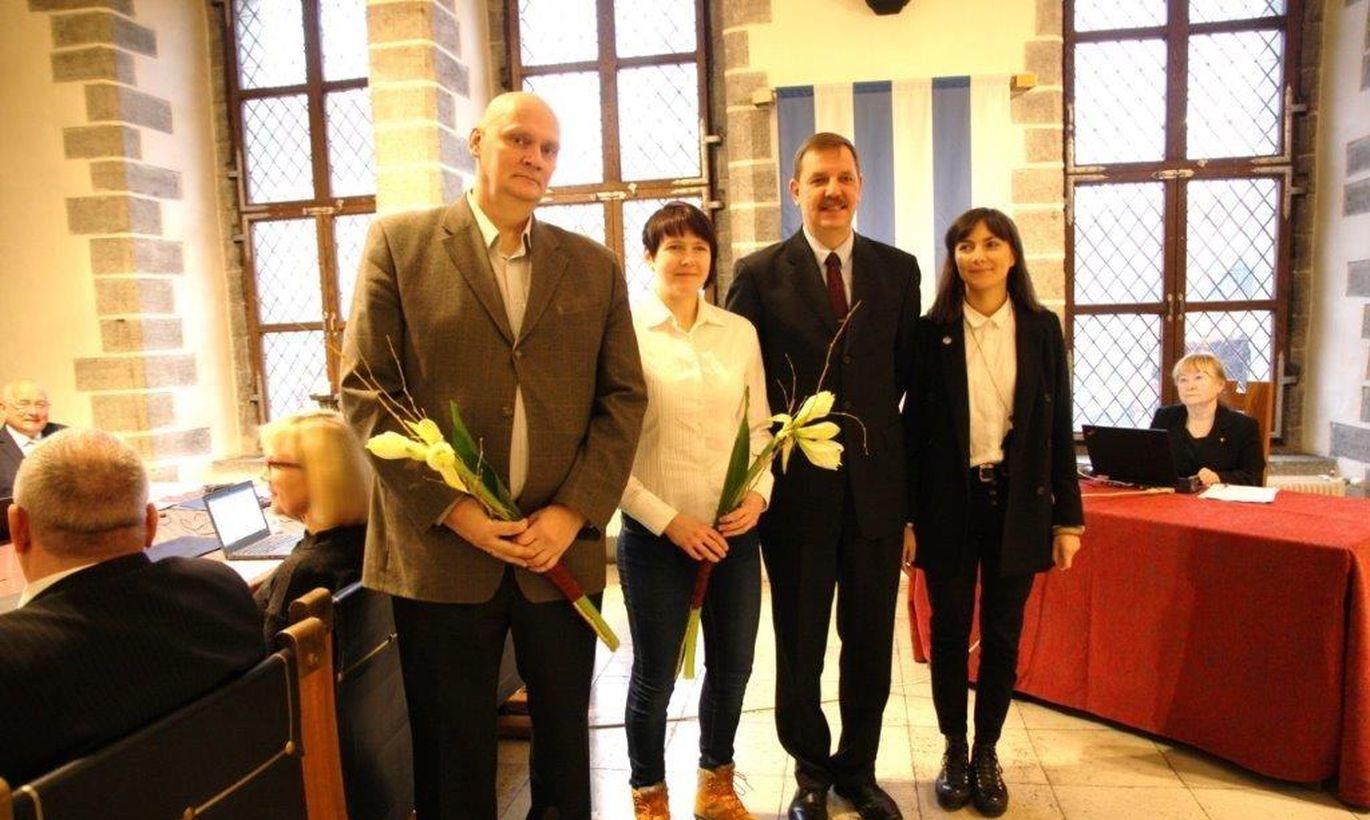 Friends and acquaintances describe Vladimir Kulikov (51) as a calm and good person and a true Estonian patriot. The former security service operative has now been arrested over alleged spying.
The Estonian Internal Security Service (ISS) said during the presentation of its yearbook yesterday that the agency arrested decorated former ISS operative Kulikov on suspicions of offenses against the state.
Head of the judo club where Kulikov trained youths, Andrei Batejev, has shocked to hear the news of his friend's arrest.
"I've known him since we were kids. He is a very good person. Batejev said it pains him to think about how such a kind person now has to sit in jail and that Kulikov's alleged actions against the state come as a big surprise. "I find him more patriotic than a lot of Estonians!"
Kulikov was trained in the Soviet higher political military school of engineers in Tallinn. There, he mastered the special forces martial art of sambo.
"There was nothing peculiar about his training; a diploma from that school was commonplace among our recruits," said former head of the K-Komando special police unit Lembit Kolk.
Kulikov, having achieved the rank of senior lieutenant, joined the unit in the early 1990s, making him one of the first special forces members of the reestablished Republic of Estonia.
Kolk said that Kulikov was practically a founding member of the unit, even before he became its chief in 1993.
Because it has been decades since they last spoke, Kolk had little information on Kulikov.
"As far as I can remember, he performed his duties well, was a diligent man. He was a good fit for the team," Kolk recalls.
Founder of K-Komando Henn Kask recruited young men with special training who included quite a few Russians who did not speak Estonian well. Kolk was not bothered by the fact Kulikov was not exactly fluent in Estonian: he was good at catching bad guys.
In the middle of the 1990s, the Estonian Internal Security Service (known also as the security police – ed.) created its own special unit that trained with the K-Komando. Lembit Kolk said with a smile that Kulikov jumped ship almost imperceptibly.
The security service said Kulikov came to work for them in 1994. The work was dangerous. During a raid, Kulikov broke down a door only to be shot in the neck by a drug addict waiting on the other side. "He barely survived," Kolk said.
For his services, Kulikov was chosen security operative of the year in 1995. In 1998, President Lennart Meri handed him the silver medal of the Order of the Cross of the Eagle.
Kulikov had become head of the security service's Narva branch and found himself in the sphere of interest of the Russian media in 2002. The newspaper Vedomosti accused Kulikov of ties to a Ukrainian pimp living in St Petersburg and wrote about a plan to open a brothel under ISS "protection".
Kulikov never learned enough Estonian and had to leave the security service due to language requirements in the late 2000s. He was basically fired. Kulikov challenged the decision in court but could not stop his contract from being terminated in 2012. He had worked for ISS for 18 years.
The sambo master decided to become a coach. He filed an application to be certified as a judo coach in 2013.
Kulikov became a successful trainer: in November of 2017, his student Anna Ovtšarenko won the bronze medal at the sambo world championships in Sochi, Russia, and the city of Tallinn paid Kulikov a bonus of €600.
Frequent sambo and judo competitions made Kulikov a regular visitor to Russia.
The coach had to have known he was playing a dangerous game in that Russia might try to recruit him because of his background. "We have been talking about the danger people who have previously had access to state secrets are in for years. We have always recommended they avoid travelling to Russia. In this case, that risk materialized," said ISS press representative Harrys Puusepp.
Kulikov is suspected of intelligence activity aimed against the state of Estonia and support for such activities, as well as creating and maintaining a relationship against Estonia. The security service will not be disclosing further details of the investigation in this early phase.
"We cannot rule out developments and signs of treason appearing," said ISS Director General Arnold Sinisalu.
Offenses will be classified as treason should it turn out Kulikov gave another country's intelligence services information covered by state secrets he could access when he worked for ISS.
"There is no evidence to suggest this at present," Sinisalu said.