Family loses grandfather to hospital error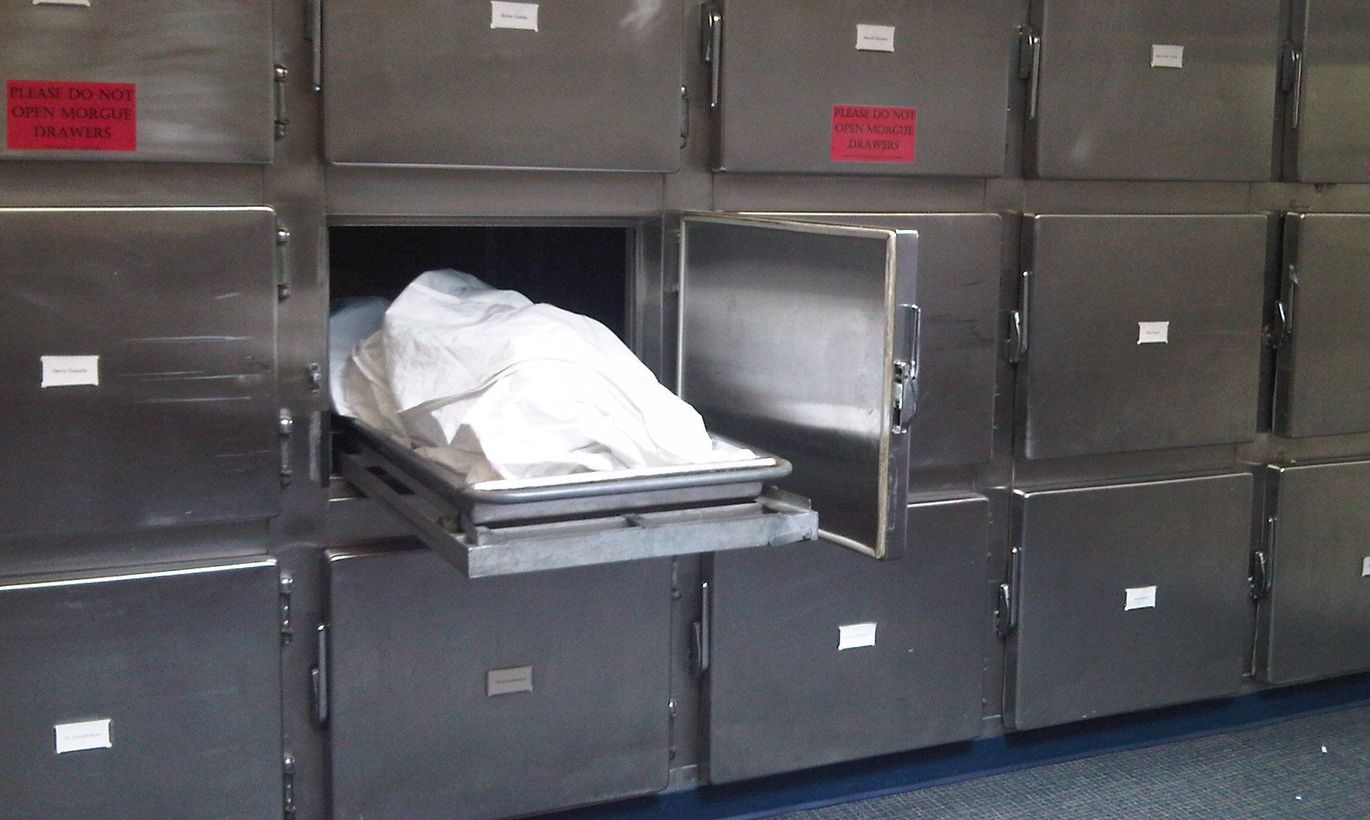 Kristi Tiido learned of her father Dorian's health problem over the phone. "My mother called me and told me to come to Võru as soon as possible because dad was in a bad way." When Kristi, who drove all the way from Tallinn, finally reached the ninth floor of the South Estonia Hospital, his 70-year-old father had been moved to the intensive care unit. The man, who originally came in for hip surgery, died of pneumonia as a result of negligence on the part of the hospital's staff, many of whom he knew personally.
Dorian used to work as an elevator mechanic in the South Estonia Hospital in Võru, while her wife worked there as a nurse. Dorian was easy to talk to, a man who always did what needed to be done with a smile. He brought up a daughter and a son and helped raise four other children.
Dorian turned to his acquaintances in the hospital after a nail used in his hip surgery had become visible through his skin following an accident where he broke his femur early last year.
The surgical nail had come out of its socket by 2 centimeters and stopped just beneath the skin, the x-rays revealed, according to daughter Kristi.
The doctors looked Dorian over and sent him home after he was booked an appointment with the surgeon who had performed the procedure. He was not able to go to the hospital on his own. Dorian was taken to the hospital by an ambulance and taken to surgery where his hip joint was removed. Despite high markers for inflammation, Dorian's hip bone was removed, and he was sent to an ordinary hospital room to recover. "He was not given a drip, painkillers or antibiotics for the inflammation, Kristi said.
Meds forgotten
Family members said that Dorian was poorly after the surgery, with his condition worsening daily. Despite these concerns, the on-call doctor said the patient's condition was good and there was no reason to worry. Dorian's disorientation was said to be delirium caused by the anesthesia.
When Kristi's mother went to visit her husband on the third day since the surgery, Dorian's condition had visibly deteriorated. "Father had not seen his doctor once since the surgery and no one had moved him that caused him to develop sores," Kristi said.
When his wife went back to the hospital around noon, Dorian was alone in the room behind a closed door and with an oxygen mask on his forehead. "They told me he had trouble breathing, but why didn't they place the mask over his face then?" Kristi quoted her mother as having said before she dashed off to find a doctor. After she insisted, Dorian, who according to the hospital's representatives had a "mild post-surgical trauma", was paid a visit by a doctor who ordered him sent to the intensive care unit.
By then, the man's condition was so serious his wife decided to send for their children. They were told that their father has now – five days after his surgery – been diagnosed with sores and acute double pneumonia. Dorian died a few days later.
"The doctor said next to father's deathbed that his death was caused by failure to prescribe him medication after his surgery. And that he didn't think to check," Kristi said.
Unexpected discovery
The family buried their father but decided to investigate whether everything that was possible had been done regarding his treatment. Dorian's wife read the hospital's report and came across an unexpected fact a person without medical education would surely have missed.
Dorian was infected with ESBL bacteria – discoverable with a simple mucus or blood test – meaning he should have been quarantined and prescribed stronger antibiotics immediately. "No one separated him or told us. They should have tested us for the bacteria," Kristi said.
ESBL is a superbug that is resistant to antibiotics and requires stronger drugs and for the patient to be quarantined immediately. While the bacterium is not lethal of itself, it seriously complicates treatment of other conditions. "No one even mentioned it. Visitors could walk around carrying Ebola and no one would care," Kristi said in anger.
She said she came across indifference at every step, and had the family not had someone who is familiar with medical terms, these mistakes would never have been noticed. The hospital omitted standard pre- and post-op procedures that are necessary to avoid complications.
Kristi turned to the Estonian Health Board where she was referred to the quality of treatment committee. She exchanged letters with officials, met with the committee to explain the situation and finally received two letters almost a year after her father's death. One from the committee and the other from the health board.
Head of the committee Marika Väli said that the hospital has made an error in treatment. "Because the patient's post-op condition was misread, suitable treatment came too late. This can be classified as an error," Väli told Postimees. She added that the circumstances of Dorian's death were unclear and that the body should have been autopsied to find our more. The hospital did not order an autopsy. Hospitals are obligated by law to offer the possibility.
The hospital admitted it was too late prescribing medication, but head of treatment at the South Estonia Hospital Agnes Aart was adamant when she said that "there was no treatment error, all necessary tests had been done and the patient was receiving proper treatment". Representatives of the hospital told the committee that they believe the patient's post-op disorientation was delirium caused by alcoholism. They also sent the committee documents and circumstances Kristi finds baffling. "It seems to me they have been filling out paperwork after the fact, because one page that is supposed to have been written by my father has a very different handwriting and lists someone else's diseases," Kristi said. Representatives of the hospital also told the committee that Dorian Tiido was hospitalized on January 19 and even provided a document to that effect, even though January 19 is the day Tiido died.
Additional questions by Postimees – why the patient was not quarantined, why was he not prescribed drugs in time and why didn't the hospital apologize to the family – were not answered. "What more do you need? We simply do not want to comment on that," said the hospital's spokesperson Ave Abel.
Thorny path
The health board ordered the hospital to produce all documentation. The committee, after taking a year to deliberate the case, writes in its decision that while it is possible to use their assessment in court, persons who are not satisfied with results can always turn to other experts.
Kristi is vexed by inactivity of agencies. "No one is supervising or taking responsibility for what is happening between hospital walls. That control action or report helps no one," she said.
People in her situation basically have two options: to go to court or ask the hospital to pay for damages directly. A lawyer is necessary for both.
"I don't want money. It is about how harebrained the system is and simply wanting things not to be forgotten when I have to go to the hospital. Or even if they are, for something to be done so it would not happen again. No one cares today. And if a mistake is made, for there to be the courage to admit it and apologize," Kristi said.