UK court hands 30-year prison sentence to Estonian yacht captain for cocaine smuggling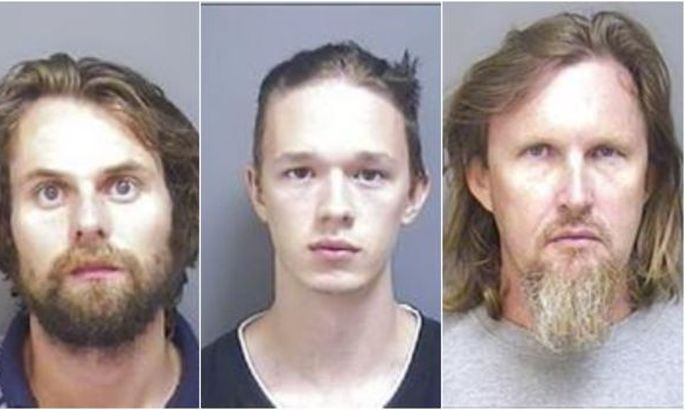 The Bristol Crown Court in the United Kingdom has convicted Estonian yacht captain Richard Must and four other men of trying to import 1.4 tons of cocaine from Suriname to the UK.
The court handed Must, who was skipper of the catamaran Nomad, a prison sentence of 30 years.
According to the BBC, Must, 49, received the harshest punishment among the gang of cocaine smugglers with the court ruling made on Tuesday.
UK nationals Nigel Clark, 64, and Dean Waters, 60, were each jailed for 28 years. Crew member Raymond Dijkstra, 27, from the Netherlands, was jailed for 18 years and fellow crew member Voldemars Gailis, 21, from Latvia was jailed for 16 years.
Judge Martin Picton said the men were guilty of international drugs smuggling of the highest order. He said the men had hoped to secure enormous profits and that if their attempt to import the cocaine had been successful they would have flooded UK drugs markets and contributed to significant social harm.
A cutter of the Border Force intercepted the yacht, SY Nomad, on Aug. 29, 2018 as it was sailing towards the UK having left Suriname, just south of Venezuela, at the beginning of the month.
The yacht was escorted into Newlyn Harbour in Cornwall and the three men on board -- Must, Gailis and Dijkstra -- were arrested on suspicion of drug trafficking offenses.
Officers from the National Crime Agency and the Border Force Deep Rummage team boarded the vessel and searches began. Within an hour, they discovered more than 1,400 kilo blocks of cocaine hidden inside locked storage containers on the vessel.
The estimated wholesale of this amount of cocaine is 44.9 million pounds (EUR 51.8 mln), with an approximate street value of 112 million pounds (EUR 130 mln).
Nigel Clark and Dean Waters were arrested later that day by NCA officers who had been observing their activity over a period of two days.
Officers believed the plan was to transfer the drugs over to the shore using a rigid-hulled inflatable boat (RHIB) for onward dissemination to the UK.