Illegal chip business ended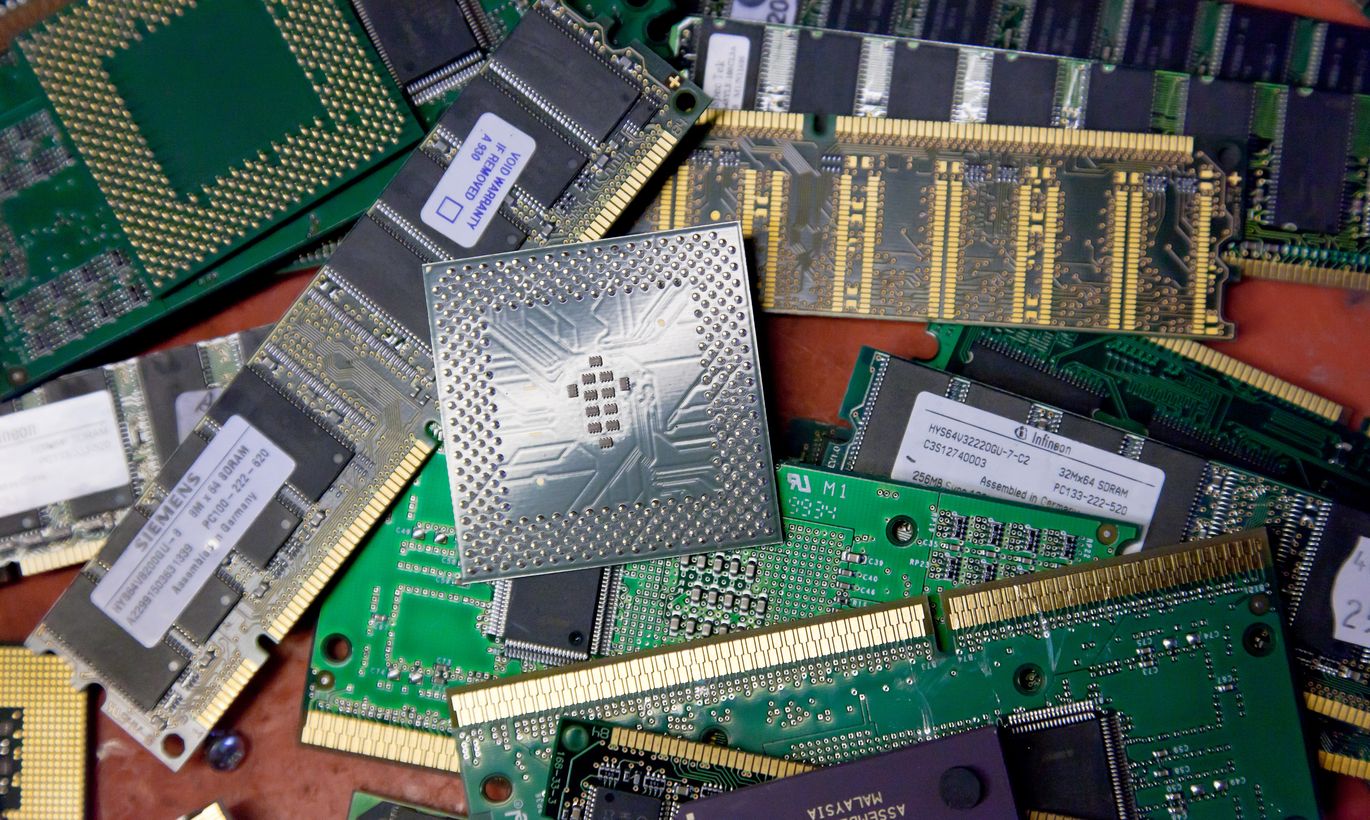 California state prosecutor's office has charged two men for smuggling high-tech electronics with military potential from USA to Russia through Estonia.
According to the charges, Valeri Kosmatšov and Sergei Vetrov, both 66 years of age, exported microdetails from the US to Estonia, trying to make it look like it was the components' final destination. In truth, the devices were ten taken to Russia.
Valeri Kosmatšov has Estonian citizenship by naturalization. He used to own a company called Eastline Technologies OÜ and 50 percent of Adimir OÜ. The latter Kosmatšov owned together with Vetrov. Those were the two companies used to smuggle microchips acquired in USA.
The Estonian credit information database has both companies listed as electronics wholesalers. The American prosecutor's office suspects components were sent to Russia instead. Whereas the microchips in question have both civilian and military uses.
Kosmatšov, Vetrov and their two companies are charged with conspiracy to violate the International Emergency Economic Powers Act (IEEPA) and money laundering. The businessmen are charged with breaking the law in question on 12 counts, 19 counts of smuggling and 17 counts of international money laundering.
Kosmatšov was arrested in Tallinn on September 12 last year and extradited to the US on March 14 this year. Vetrov remains at large. Kosmatšov appeared before a US court on Tuesday morning and was read his arrest warrant. He will appear in court again on March 28.
If convicted, Kosmatšov is looking at life in prison. Violating IEEPA and money laundering both carry a maximum sentence of 20 years in the States. The penalty for smuggling stands at 10 years. A maximum sentence regarding every episode he is charged with would translate into 770 years in prison.
Events started unfolding in March of 2015 when two companies were charged in USA: Flider Electronics and Trident International Corporation. Charges were also brought against their CEOs Pavel and Gennadi Flider. Both were suspected of moving US goods to Russia through third countries – Estonia and Finland.
August 2016 saw Pavel Flider plead guilty of smuggling and admit his company Trident engaged in money laundering and moving US goods to Russia. Authorities discovered other ventures that were part of the scheme.
Pavel Flider said during questioning that the goods moved through Adimir OÜ in Estonia. It was made to look like the goods were sold in Estonia, but evidence collected by the US Office of Export Enforcement (OEE) showed electronics were sold on to Russia.
Pavel Flider also told the authorities that Adimir was his company's only client and preferred to move goods to Russia through Finland, not Estonia. The goal was to hide the origin of US goods.
In 2015, US watchdogs believed Adimir had gone out of business, but the investigation revealed that Kosmatšov and Vetrov continued their activities and employed a similar scheme using Eastline Technologies.
The OEE investigation found that both Adimir and Eastline worked with a Russian company called Real Components. All three were owned by the same people and included both Estonian businessmen. Kosmatšov told US authorities at the time that Eastline was founded in 2005 for the sale of electronics and that most of its clients were in Russia. He admitted he chose Estonia as the location. US companies are more open to dealing with European ventures," he said.
Kosmatšov said that the goods were taken from Tallinn to Helsinki by ferry and then over the Russian border as it was cheaper and faster that way. Eastline Technologies belonged to Kosmatšov and Vetrov until November of 2016 when it was registered in the name of Valeria Mihhailova. Court documents suggest the OEE still suspected Kosmatšov and Vetrov of being the de facto managers and that Mihhailova was Kosmatšov's daughter.
Estonian PM calls on EKRE politicians to reflect on responsibility of governance PM
Estonian Prime Minister and chairman of the Center Party Jüri Ratas said that making accusations towards gynecologists and women in relation to abortions must stop.
Ratas said that the role and responsibility of all heads of state is to take life in Estonia forward, build a cohesive, strong and social state and society. A society where people understand and listen to each other and where there is less hate, and a state where no one feels they are being treated unfairly.
"It is always easier to break our society into pieces than it is to put it back together again. Therefore, every sensible politician must grasp the weight of their words and actions and their responsibility," Ratas said.
Regrettably, discussion of such a personal and sensitive issue as abortion has caused needless pain to a lot of people, he said.
"I apologize to all the women, gynecologists, but also the men whom this unexpectedly arisen debate has offended," the Center Party chairman said.
"I would ask EKRE politicians to think long and hard and understand that the possible responsibility of governance does not just mean standing up for one's own attitudes and beliefs, but serving and caring for the the whole state and nation," the prime minister said, adding that accusing gynecologists and women for making this extremely difficult, yet deeply personal decision is unacceptable and must stop.
EKRE deputy chair Martin Helme has said that gynecologists carrying out abortions are breaking the Hippocratic Oath, while EKRE leader Mart Helme has equated abortions with killing.