Potential coalition to have border guard structure inside PPA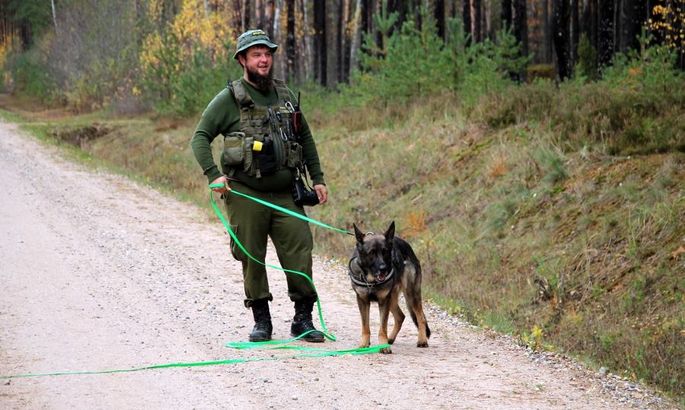 Representatives of the Center Party, Conservative People's Party (EKRE) and Isamaa, negotiating a potential coalition for Estonia, agreed on Saturday that a separate border guard structure within the Police and Border Guard Board (PPA) would be created.
The coalition would also complement the border guard field of study at the internal security academy and create a PPA crisis reserve to cater to both border guard and maintenance of law and order tasks.
Paramilitary border guard was one of the election promises of EKRE. Chairman Mart Helme said that he is happy with the compromise in broad strokes.
Helme said the level of militarization and equipment of the structure is a matter of budget talks down the line.
Outgoing Minister of the Interior Katri Raik (Social Democrat Party) said that a border guard structure already exists, that Estonia has rapid reaction capacity on the border and that the academy already has border guard courses.
"It seems that EKRE was forced to drop its vision of a paramilitary border guard force as a result of coalition talks. So, nothing new" Raik said.
Talks also touched on demographic matters. It was agreed that bringing Estonians back home would become a government-level priority. This would include support measures for people returning from abroad. More counseling for families and individuals as concerns job hunting, finding a place to live and a school for children and other practical matters.
Chairman of the Center Party Jüri Ratas said that young families and those with many children would qualify for government-backed home loans that do not require a down payment.
"Both the number of births and people returning to Estonia have showed a positive trend in recent years. Bigger child and family benefits have surely had an effect here, which policy needs to be maintained," Ratas added.
Helme said that potential coalition partners managed to find commendable unity. "We did not feel we were in for a head-on collision on any of the issues." He added that a number of topics pertaining to the budget will be discussed this week. "We are not shelving matters, we will return to the details," he said.  Ratas also said the sides seem open to compromises. Negotiations were paused for yesterday and will move into the next round today.