Including EKRE in government headache for Ratas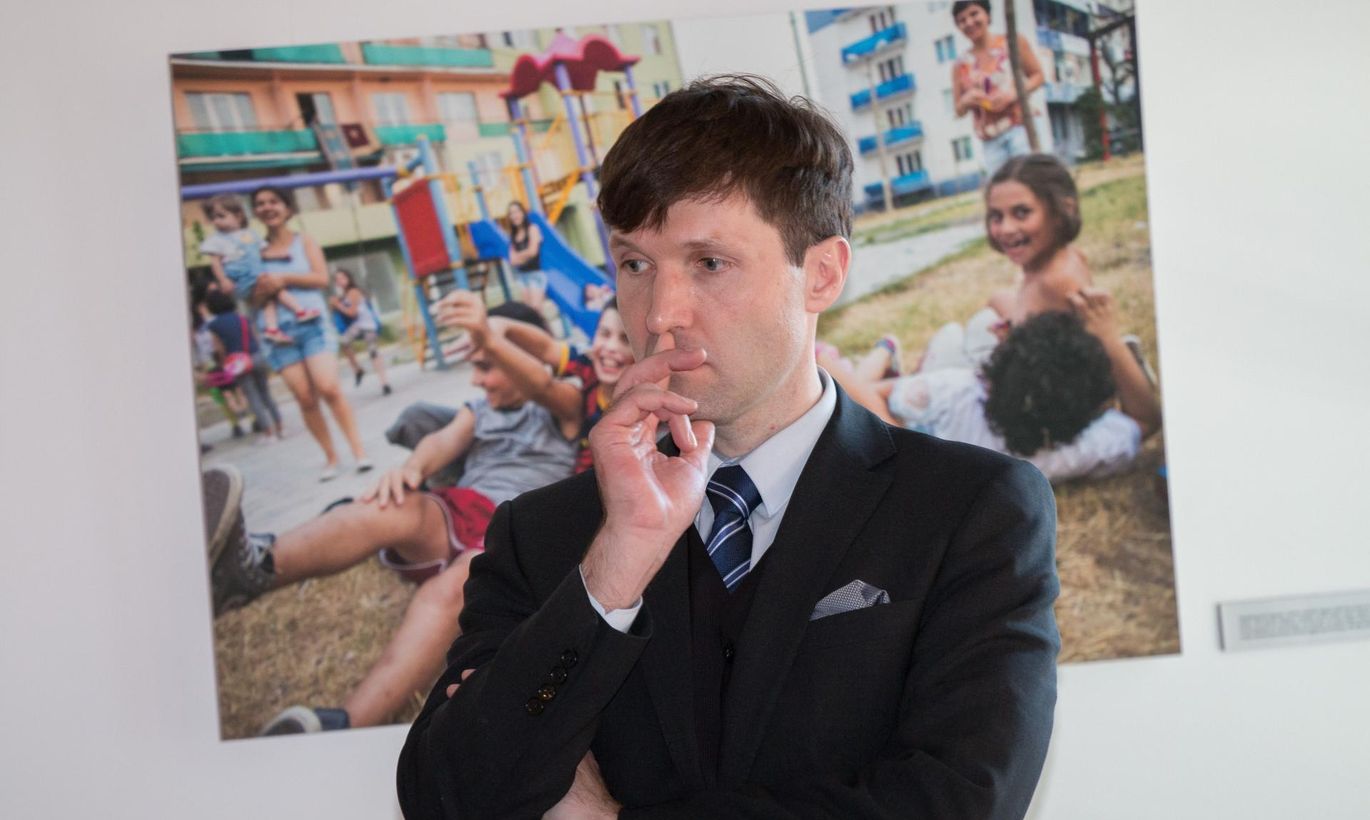 A recent interview given to Deutsche Welle by Conservative People's Party (EKRE) member Martin Helme is just one problem had by the Center Party in forming a coalition with EKRE and Isamaa.
We know by today that Helme was not telling the truth when asked about his interview to Tim Sebastian. Helme, who describes several of EKRE's more colorful positions in the interview, said he gave the interview immediately following elections, when EKRE was not yet part of coalition talks. The elections took place on March 3. The interview was conducted from 11 a.m. to 11.35 a.m. on March 11. The press believes the decision to pursue a Center-EKRE-Isamaa coalition was made on Election Night, and it is very unlikely that deputy chairman Martin Helme was still unaware of it on March 11. And finally: why should fundamental positions change in any event?
Postimees' poll not enough to sway party leaders
The fact that a Kantar Emor poll published by Postimees found that the coalition currently being pursued by Center is the least popular option in society merited the following comment from PM Jüri Ratas yesterday: "Center's voters will judge the coalition based on how successful the party is in representing its voters." That is easier to do in a coalition, Ratas finds. Minister of Justice Urmas Reinsalu (Isamaa) ridiculed polls and recalled by how much they missed the mark before elections. "A tree is known for its fruit," he said in support of Ratas. "Assessments can be given to the political heading the coalition will manage to agree on."
Reinsalu said that he understands concerns people might have regarding the coalition currently being negotiated: "The new government will not have social legitimacy if it cannot manage these concerns," the minister said. Reinsalu then recalled a conversation with a US diplomat who allegedly said that they understand that political campaign rhetoric is one thing, while perception of political responsibility once you've won is another entirely. The statement supports Isamaa leader Helir-Valdor Seeder's conviction, repeated on several occasions, that EKRE will change its political rhetoric and policy once it is part of the government.
Chairman of EKRE's council Urmas Reitelmann told Delfi ironically that once the registered partnership act is repealed, there really will be no more reason to talk about it. EKRE leader Mart Helme has repeatedly said he is no softy, and that there is no army in the world than can turn him into one. Let us recall how all three parties believed it necessary to assure the public that Estonia is not planning to leave the EU and NATO in the first stage of talks. The fact this needed to be discussed in the first place is telling. Ratas said on several occasions during the government press conference that Estonia's foreign policy has not been reevaluated.
Mikser: disappointment understandable
Foreign Minister Sven Mikser (SDE) did little to hide his irony and bitterness both as concerns the Center-EKRE-Isamaa alliance and explanations given by Reinsalu and Ratas. "Expectations of voters are tied to what candidates promise leading up to elections, as well as how successful they are at making good on those promises. Disappointment among important voter groups is understandable. This coalition has not been formed yet, it can still be avoided," Mikser said.
Mikser also touched on EKRE politician Ruuben Kaalep's interview to "Postimees Live" that, rumor has it, has caused quite a lot of irritation inside the national conservative party. "When I read deliberations over whether the leader of one of the worst regimes in history was the greatest or merely a great commander, I perceive a considerable conflict of messages," he said. "I consider Genghis Khan and Alexander the Great as the greatest military commanders in history," future MP Ruuben Kaalep said in the interview. "Hitler was rather a good commander in the context of WWII."
What did Martin Helme tell Deutsche Welle?
Polls show that 75 percent of Estonians believe the Schengen agreement has more pros than cons.
You only make one mistake. Our actions are not based on results of polls.
So, you stand outside of the mainstream?
We are the mainstream in Estonia.
Really? By barking at the European Union, accusing it of becoming totalitarian?
Is it not so? People do not like the European Union.
71 percent of people were optimistic in terms of the future of the EU. 66 percent found it to be a safe place in a turbulent world. Sounds like they do like it.
And who ordered the poll?
Eurobarometer.
Of course. The EU asking: do you like me? You get the answer you seek.
Economic indicators are beyond doubt? Estonia's GDP grew by 4.9 percent in 2017. /--/ It shows that the EU has had a positive effect on your economy.
It absolutely has not.
It is not a good result?
Did you notice the 20-percent recession in 2009 and 2010? 20 percent!
/--/
The economy was sliding everywhere then.
Yes, but we lost the most. We had it worst in the entire EU.
Yes, but where are you now?
Do you really mean to tell me the EU is stable? In that case, we live in different worlds.
You're comparing it to the Soviet Union?
Exactly. I remember the Soviet Union. People who have not lived under Soviet rule might not notice these trends, but they are irrefutable.